Meet the Kiwi Bloggers: Four Jandals Adventure Travel Blog
There's something adventurous and intrepid about us Kiwis. Maybe it's because we're descended from early pioneers or Maori explorers. Maybe it's because we're so isolated down in our little corner of the Pacific. Whatever it is, being a New Zealander lends itself to getting out their and seeing the world. So, it makes sense that there are some great Kiwi bloggers sharing their adventurous spirits through travel tales and photographs.
As part of our month long "Spotlight on New Zealand" we'll be introducing you to some fellow Kiwi bloggers.
SO, SAY KIA ORA TO…
COLE AND ADELA FROM FOUR JANDALS ADVENTURE TRAVEL BLOG!!!
Tell us a little about yourselves, your blog and your travel style.
We are Cole and Adela and are the masterminds behind the adventure travel blog fourjandals.com. Our site is aimed at couples and solo travellers who want to "step outside their comfort zone, in comfort". Basically, if you are a little (or a lot) adventurous then we have the best places to go and adventures to do.
We left New Zealand over 3 years ago in 2009 to wear out our jandals around the world. We like to travel slow and work as we travel. It allows us to get a better feeling for each destination in our opinion. But we have still managed to visit 30 countries and don't have any real plans to stop yet!
Where are you based at the moment? What are your travel plans for 2013?
Currently riding out the winter in Edinburgh which has been our main base for the last couple of years. We manage to take trips to Europe each month and spent 2 months in Italy and Spain last summer. This spring/summer we plan to cycle a few thousand kms across Eastern Europe including, Greece, Croatia, Slovenia, Hungary and Poland. Hopefully ending up in Thailand by the end of the year.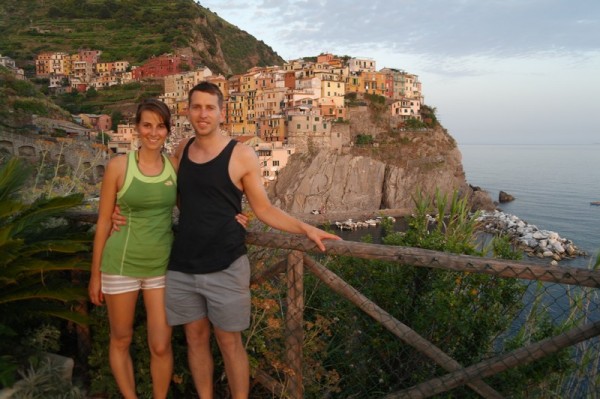 What's your favourite country? What is it that made you love it so much?
New Zealand of course! But we guess you mean outside of home! Italy runs a close second due to the food, weather, people and culture. Yes their economy might be buggered, but they are very relaxed, happy and content with their lives. Not a bad place to live, or visit, at all.
What's on your bucket list? What destinations have you always wanted to go to but have eluded you thus far?
Way too many to list! Adela has always wanted to travel through India, Cole really wants to do South America, and we both want to visit more of Africa. Trying to prioritise then find the time and money to do it all is really tough.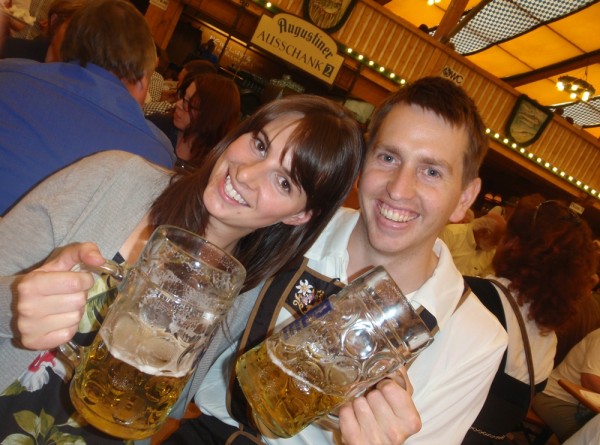 How does being from New Zealand shape the way you travel?
We are a lot more relaxed about the way we travel. If something goes wrong on a trip then we are fairly blasé about it. We just get on with fixing it and I guess that is the whole "number 8 wire" mentality that we all have ingrained in us. We are also open to trying completely random and new experiences because we know that once we get home we will never be able to try them again. The only part we hate about that, is that sometimes it means Kiwi's can come across as disrespectful. Because unfortunately there are still a few Kiwi's that travel and ruin our reputations around the world by being drunken idiots, but I think overall we have our eyes wider open than most cultures.
What has travel made you aware of and appreciate about Kiwi culture?
As we continue to travel we actually come to appreciate New Zealand more and more. Yes it is far away from everywhere so that really sucks. But Kiwi's have it so good. Back home the food is still probably the best we have eaten and you can't beat the lifestyle. Living next to the ocean but still being only a few hours from the mountains if you want to go skiing? You don't get that many places in the world!
What advice would you give to visitors about New Zealand before they arrive? What's your best money saving tip for travel in New Zealand?
Take more time to see the country. For so many people it will be a once in a lifetime opportunity to visit New Zealand. We haven't met someone yet that hasn't wanted to visit New Zealand. So why only spend a week or 2 weeks in the country? For some it is not feasible to stay longer, but if you can then you should!
To save money in New Zealand we would recommend coming towards the end of summer and hiring a campervan or car. Take your time visiting the small towns and stay in as many campgrounds as possible. Nice and cheap and you get to see a lot more places than most would every dream of.
What's your favourite thing to do in New Zealand?
The Coromandel Peninsula is definitely our favourite place in the world! We have both spent long summer holidays exploring the coastlines and Whangamata is Cole's home away from home. It is also one of the places that most travellers to New Zealand miss out on visiting. Or if they do visit, then they will often say it was better than the South Island.
You can follow Four Jandals Adventure Travel Blog on Facebook and Twitter. Check out their great Instagram pics too!