This post may contain compensated links. Please refer to my disclaimer here for more information.
As part of my 30th birthday celebrations last month, I proclaimed that my goal was to see 100 countries before 40. Given that I've been travelling seriously for almost ten years, I've already got a bit of a jump on my goal.
Aside from four family trips to Australia as a child and teen, my real travels began with an ill-fated trip to Vietnam with a friend to celebrate our 21st birthdays. Since then I've taken six trips through South East Asia, two trips to the USA, one trip to Egypt,had a stopover in Abu Dhabi, a honeymoon in Japan and spent almost two and a half years living in London exploring Europe. I've barely scratched the surface of my travel tales since starting Flashpacker Family in March 2012 but wanted to share a glimpse of my travel past. What better way than through photos!
So, do you want to see where I've been?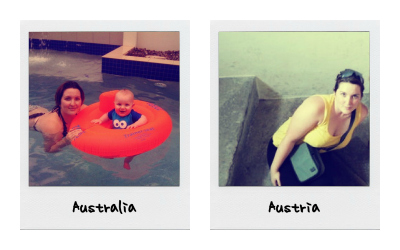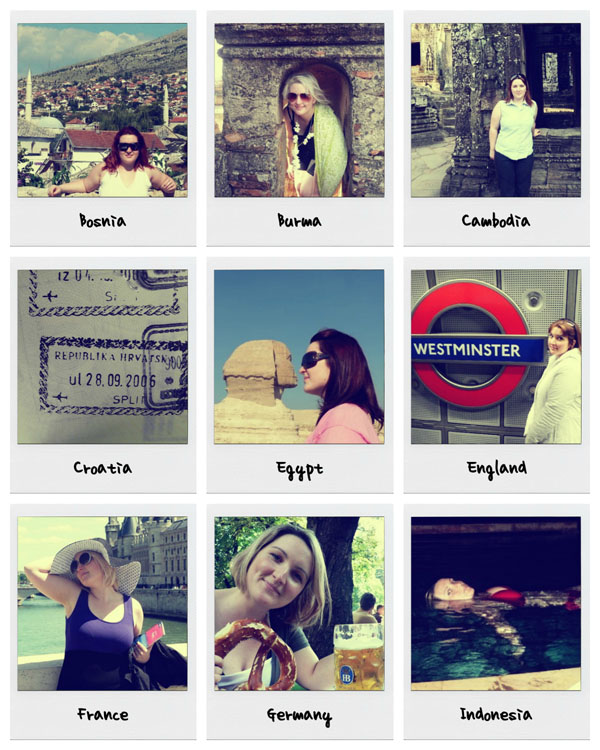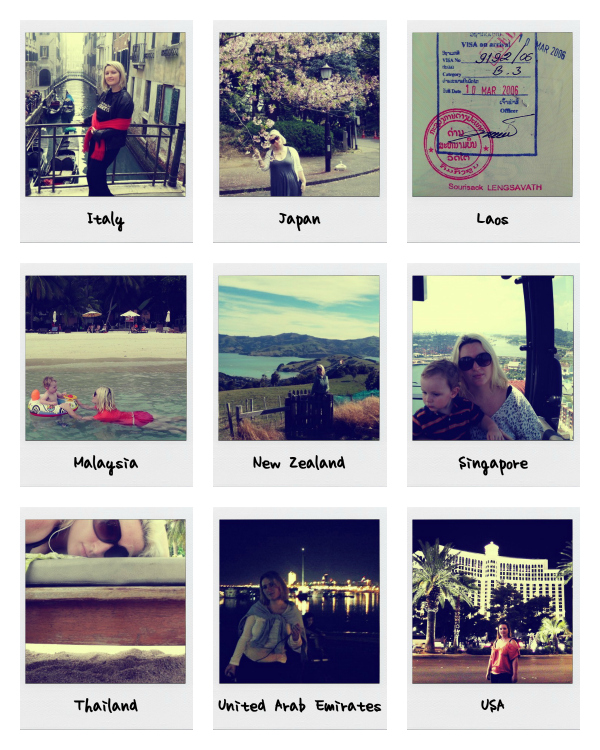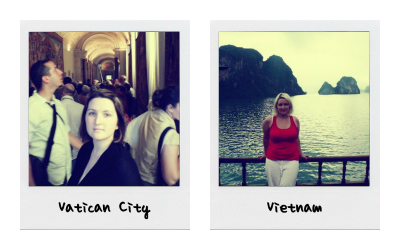 Interesting facts:
It's quite hard to find pictures of yourself in every country you've been to if you've travelled for a while, often alone and before the invention of Facebook or other sites you might've loaded pictures onto.
I couldn't find any shots of me in Laos or Croatia so I snapped a picture of their stamps in my passport.
This post looks deceptively simple. It actually took me days of work to find, edit and collage all the pictures.
I was six months pregnant when I went to Japan. Can you tell???
I look infinitely better as a blonde!
How many countries have you been to? Do you think you could find a picture of yourself in each one? I'd love to see it!