This post may contain compensated links. Please refer to my disclaimer here for more information.
Lainie and Miro have been slow travelling through Central and South America for the past three years. They're on the road permanently and each still manage to keep their own sense of personal style. You won't find any nerdy quick-dry travel clothes in their packs. They're always decked out in something hip. Miro has all the girls swooning wherever they go. You can find them blogging and podcasting at Raising Miro.
Lainie – The Hip Travel Mom
Describe your personal style. How do you keep it up on the road?
I think my personal style stems from my early teen-punk-rock days, unapologetic and expressive. Later in life, I learned how to dress for the business world as a 'creative professional' (which  provided me with more flexibility than the average worker). I  adapted by combing edgy pieces (accessorizing), with more traditional items and being able to maintain my unique identity.
Today, I retain my personal  style as a 45 year old traveler, combining multifunctional and versatile items that travel well. That's my secret. (That,  and dressing for my body type.)
How do you make your wardrobe work for long-term travel? What key pieces are important?
I love wearing black. I have many black pieces and often layer items to create different silhouettes. I have several key pieces that start an outfit off, regardless of the weather. For example, start with a black 'tube' or tank, add a pair of leggings and you've got the base. You can throw over a colorful skirt flowing for summer city and add a pair of flats and you are ready. Or put on a denim-mini over the leggings, add hiking boots and lightweight tee and out for a hike we go. Or, add a patterned skirt toped with a cardigan and you have an
nighttime outfit. The key is really having a solid base and adding versatile pieces on top. Don't forget hats, scarves, pashminas, necklaces, eye glasses,  bracelets and bags too.
One of the other ways I add texture to my outfits is by using different shades of 'dark', combining black skirt with deep blue leggings, a black blouse with a smoke grey undershirt. Sounds strange, but by adding 'shades' to your outfit, gives you the appearance of richness and coordination.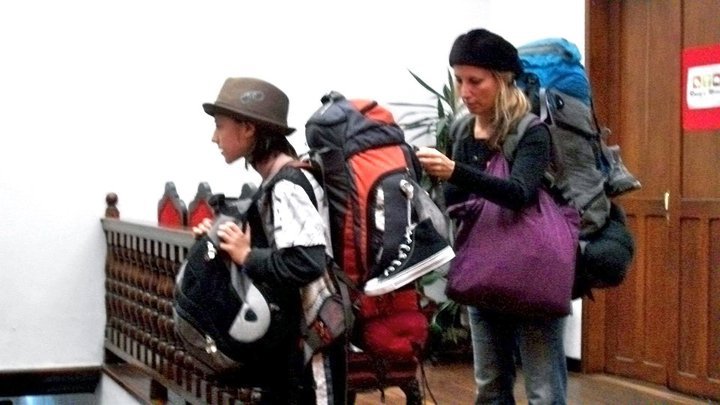 You always manage to look stylish, hip and feminine. What one or two pieces are a must for still looking good on the road?
Most basic items are: Black mini skirt, black cardigan, leggings and a choice of accessories.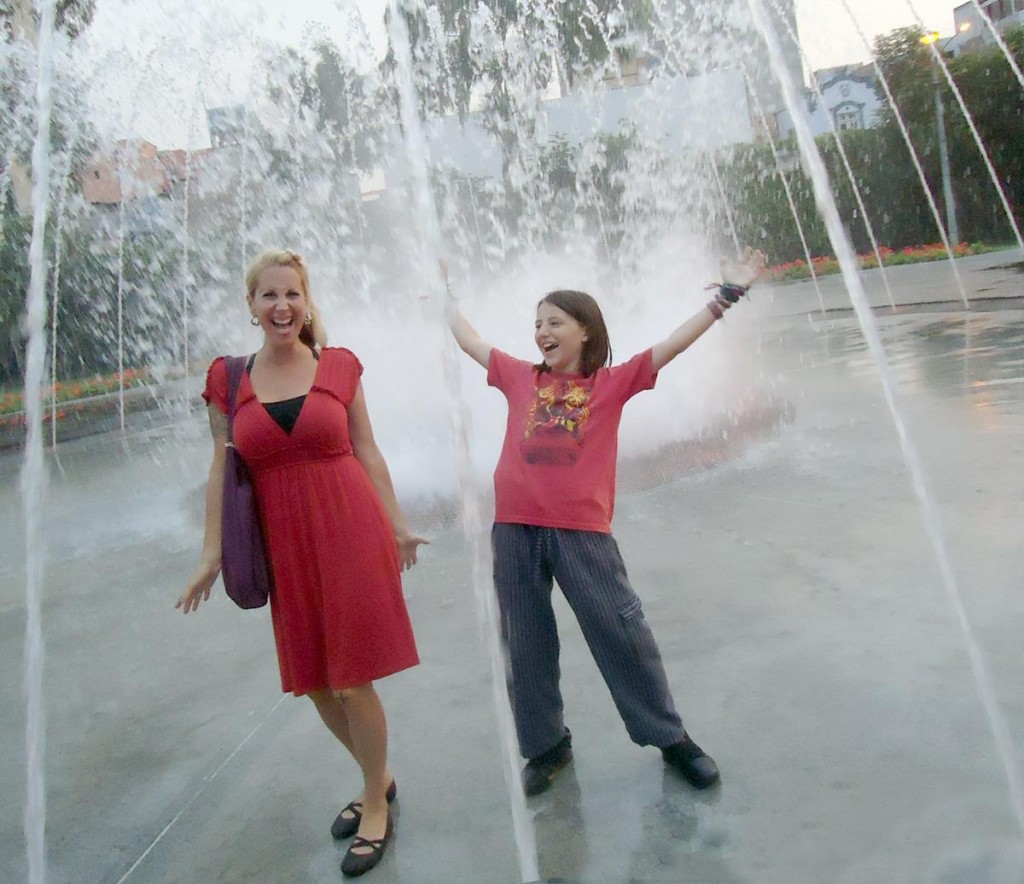 How do the countries you've visited influence your fashion sense?
From a fashion perspective, I am more influenced by the climate versus the country itself, with the exception of some choice ethnic pieces I've acquired along the way. For example I have a few beaded jewelery pieces that I absolutely love that I bought in both Guatemala and Panama. Also, I have a woven handmade belt, I bought here in Peru and an alpaca sweater I bought in Ecuador. Scarves are a simple way to take along a bit of the culture with you.  Lastly, if I need some new pieces, I always buy used. Why used? You never know what you are going to find and with every new item I buy, I  must get rid of something, so it's a bit easier not create a strong emotional attachment with a piece when you don't spend a lot of money. Also, there's more of a chance to find a cool vintage funky piece that makes you go 'wow'!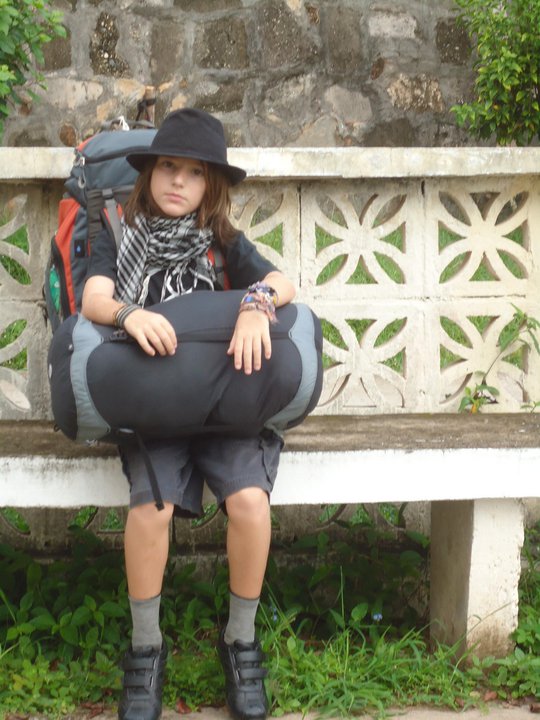 Miro – The 13-Year Old Fashionisto Son
Describe your personal style. How do you keep it up on the road?
Well, I try my best to keep it simple, and because my style is so simple, it's very easy to upkeep. T-shirt, shorts, hat and I'm ready!
How has travel influenced your personal style?
I'm not entirely sure if it has inspired me. I've noticed that my style has gone way more simple over the past years, though.
What wouldn't you be caught dead in?
Probably anything with a brand name on it. (Or one of those tacky tourist shirts that say the name of a location.)
What's the most important item to complete an outfit?
Definitely the hat or the shirt. The hat would enable a nice pattern, but the T-shirt is the core of the outfit.
I love your hats and bracelets. Are these things you bought from home or pick up on the road?
We got all of my bracelets and my hat on the road at many different locations.
Protip: Always match your colors. The combination of hues can make or break an outfit.
Tune in for next week's Flashpacker Fashion Friday and meet a globetrotting Maui girl with a bohemian style.
Join the discussion on Twitter every Friday using the hashtag #flashpackerfashion. Share your style secrets, ask a question or tell us what you can't live without in your backpack.
If you liked this interview, use the buttons below to share it on Facebook, Twitter or email it to a friend.