This post may contain compensated links. Please refer to my disclaimer here for more information.
If you're looking for a luxury hotel in Singapore with a point of difference, this is it! Hotel Fort Canning Singapore is a former colonial building that has been a British outpost, Japanese headquarters, an abandoned building and more recently a country club. Two years ago it was lovingly converted into a luxury hotel. All the beautiful colonial details of the building have been taken into account and the rooms and facilities designed to fit around pillars, balconies and staircase. Each room is unique but all are beautifully appointed with up-to-date technology, the softest beds and linens and huge bath tubs (many in the rooms themselves). I highly recommend Hotel Fort Canning if you're looking to maximise your visit to Singapore but avoid the big city vibe of other tower hotels.
Location: Hotel Fort Canning is located centrally in Singapore's Fort Canning park. It's about a 10 minute walk to the Dhoby Ghaut MRT station which is a major interchange. A taxi from the airport at night cost us just over $20.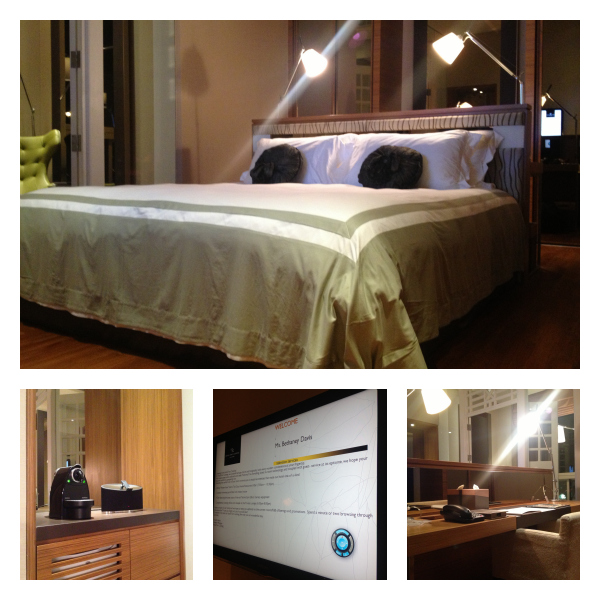 Room: The room we stayed in was lovely. We loved the huge soft king-sized bed with sheets that must have been upwards of 1000 thread count. It made for a very comfortable sleep after a long flight. The in-room espresso machine was a nice touch. The room was spacious by Singapore standards with s separate work area behind the bed and well as a conservatory style seating area overlooking the park which was used for our child's additional bed. Our room was definitely spacious enough for a family with one or two children. Other rooms in the hotel had separate sitting areas with fold-out couches which would also be great for families.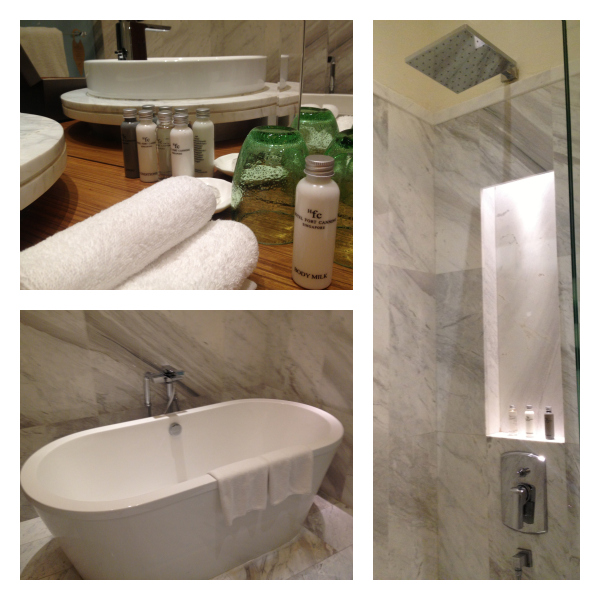 Bathroom: Our room had a large separate marble bathroom with tub and rainfall shower – though from looking at other properties at the hotel this was not the typical room layout. Many other rooms in the hotel had beautiful in-room tubs which felt very romantic. The bathroom was kitted out with lovely toiletries.
Technology: Free wifi throughout the hotel is a huge bonus. Some hotels in Singapore charge upwards of $20 a day for wifi. The download and upload speeds were super fast. The TV had a good range of channels but nothing kid-specific. A bedside control panel controlled in-room lighting and temperature though this was a little tricky to figure out after just a one night stay.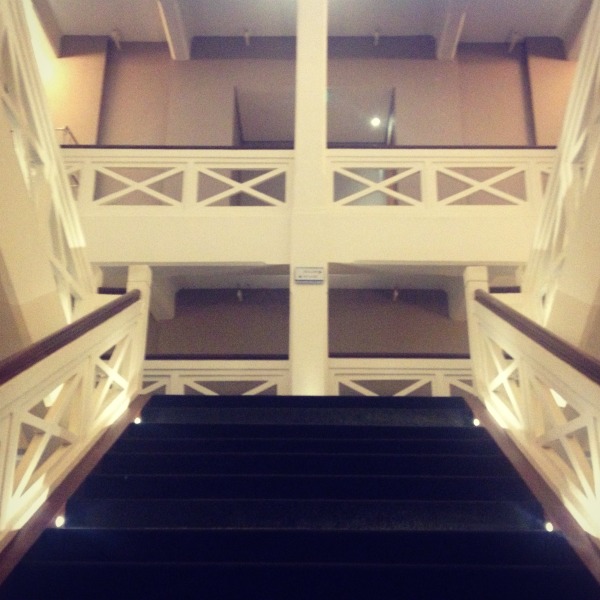 Family-Friendliness: While not actively marketed to families, Hotel Fort Canning Singapore is perfectly family-friendly. The clientele appeared to be mostly business travellers so just mind your little ones behaviour at breakfast and in other common areas. As it's a low-rise heritage building, getting about with smaller children is very easy. There's a small kids' pool.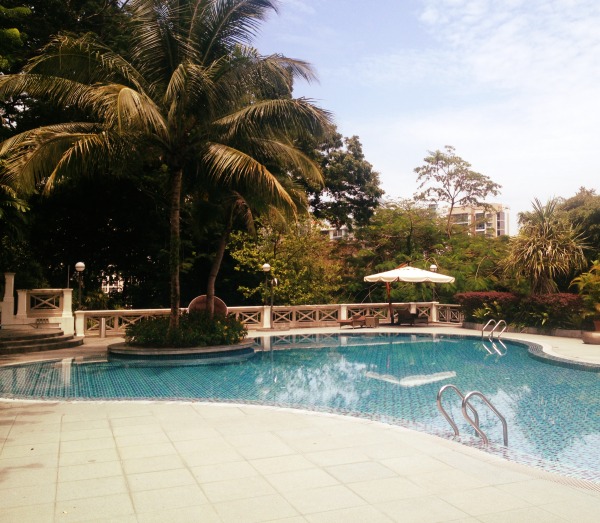 Feature amenities: Hotel Fort Canning Singapore has not one, not two but three swimming pools. The lagoon style pool, children's pool and lap pool are all filled with specially filtered water so they are not at all chlorine-y. The swimming pool is not heated but warm enough without.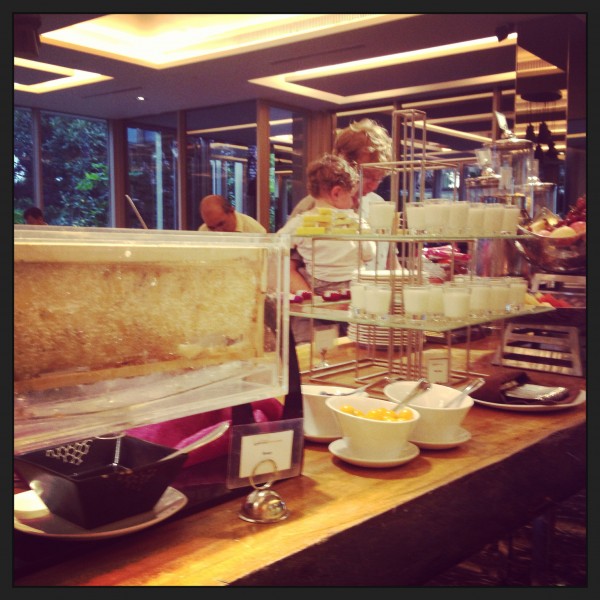 Breakfast: Outstanding. The breakfast buffet in the Glasshouse restaurant is great. A range of continental, cooked and Asian breakfast options as well as an omelette station. Having fresh honey dripping from the comb was impressive.
Price: Our one-night stay was complimentary. Rates start at around S$300 per night.