This post may contain compensated links. Please refer to my disclaimer here for more information.
Before we head to a new city I'm online looking up the best things to do with kids. The Sydney Powerhouse Museum deserves to be close to the top of any itinerary for families travelling to Sydney.
Travelling with a toddler presents it's challenges. It can be hard to find museums that will occupy the youngest minds but the Powerhouse does an excellent job. There are informative exhibits for older kids – your can learn how a Boutlon Watt engine works or explore the world of fashion design. The inner child in any 1980s-era parents will love the tabletop Pacman games (we spent WAY too long playing these!).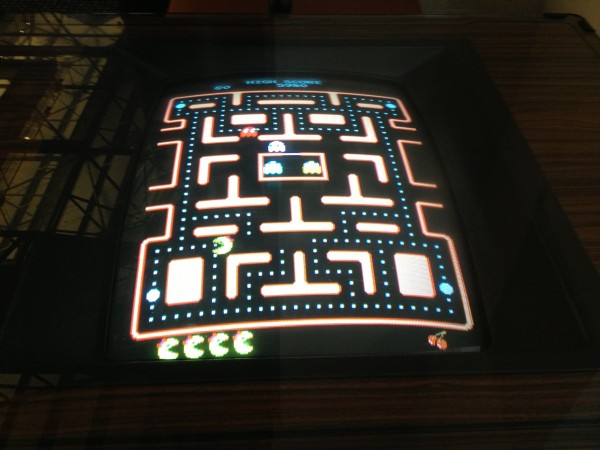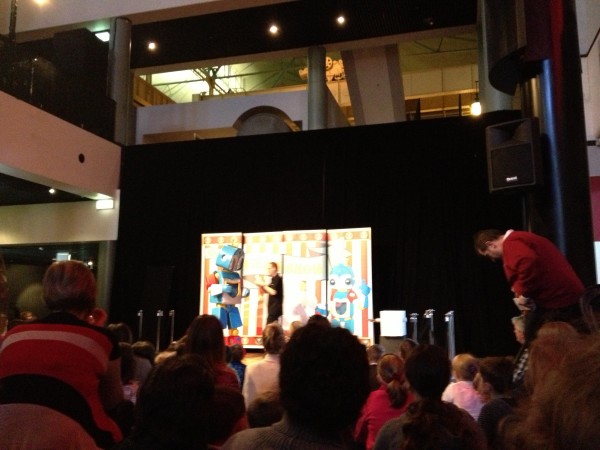 Our visit coincided with a long weekend in Sydney which meant, even though it was a Monday, the museum was fairly busy. Luckily for us though, special live shows were running to cater for the public holiday hordes. We watched Cogs the Robot as he put together a human-sized steam engine with members of the audience – entertaining, educational and enjoyable (though a bit lost on our almost three-year old.) Even more fun for a toddler was the virtual wadding pool.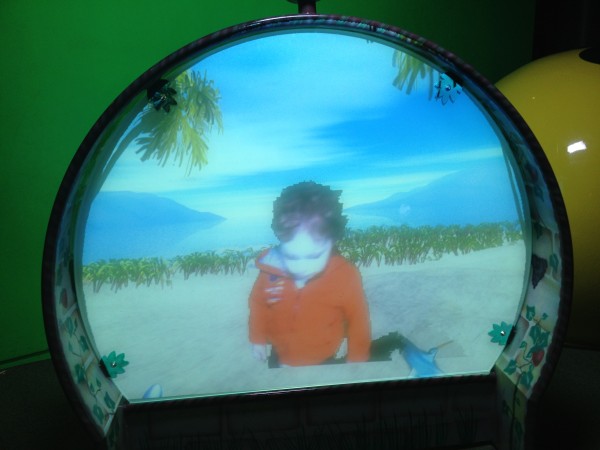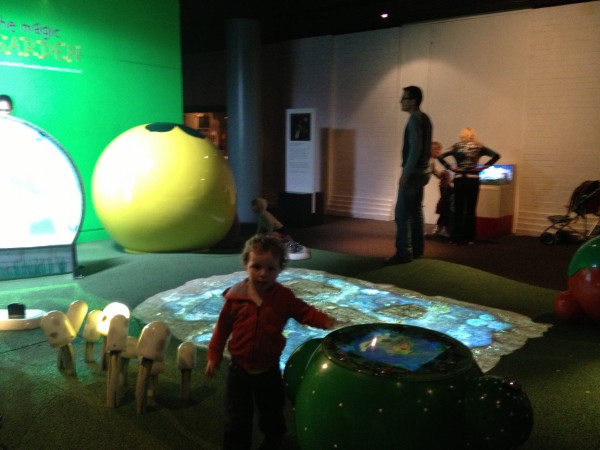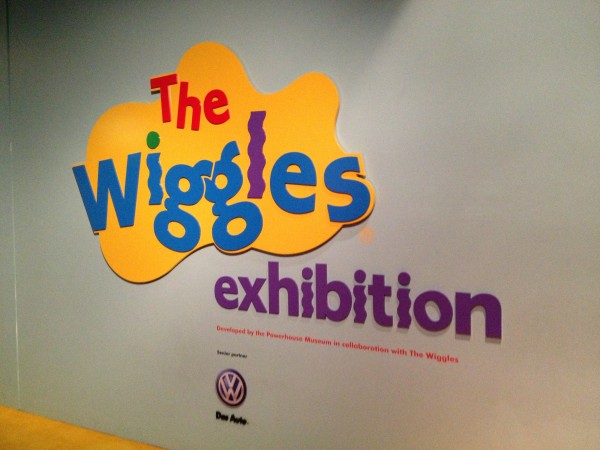 The Wiggles Exhibition
If you're under five, this is where the party starts! Anyone who's been a parent or kid in the last 25 years knows about the magic of The Wiggles. How these four Aussie blokes managed to become the number one childrens' act in the world is explored through displays of early CDs and DVDs, photo boards and memorabilia.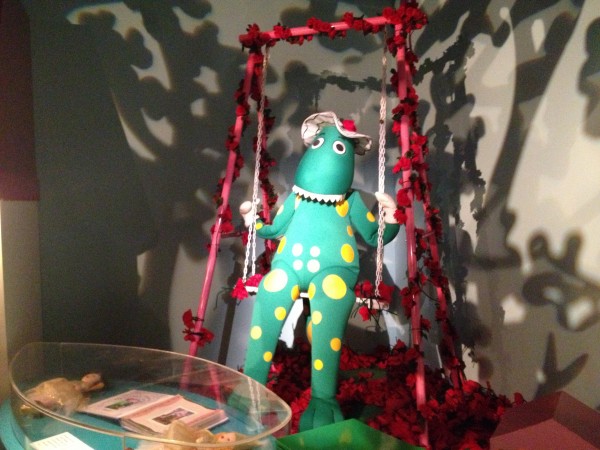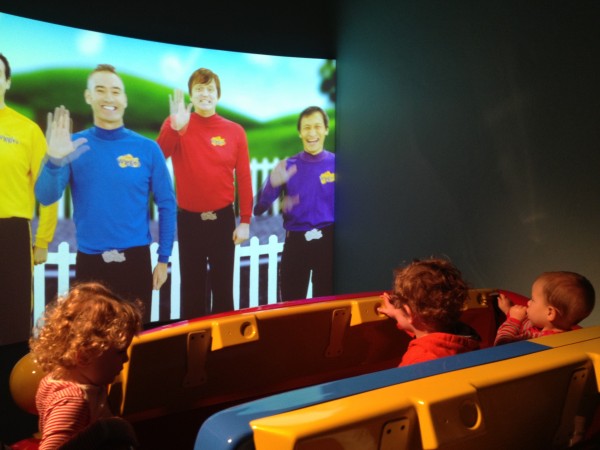 If you're an almost three-year old boy all you'll want to do is sit in The Big Red Car, explore the SS Feathersword and head to Dorothy's for a cup of Rosie tea.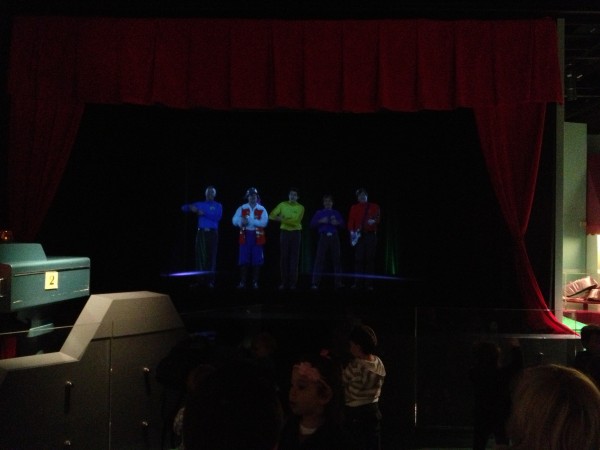 We had the most fun at the virtual concert. Reuben loves to dance (he gets his moves from Lee!) so the opportunity to get front row in "the mosh pit" at The Wiggles concert was a real winner.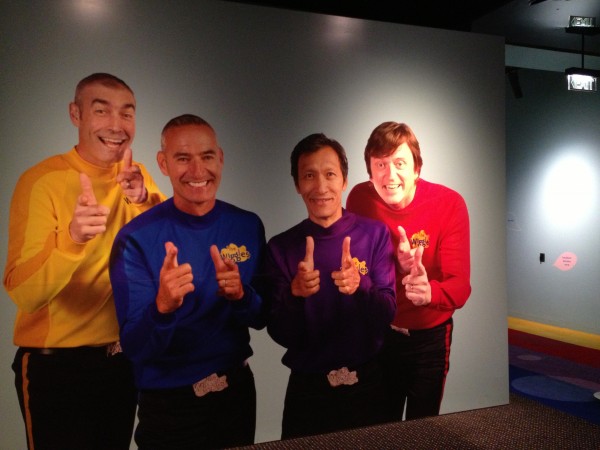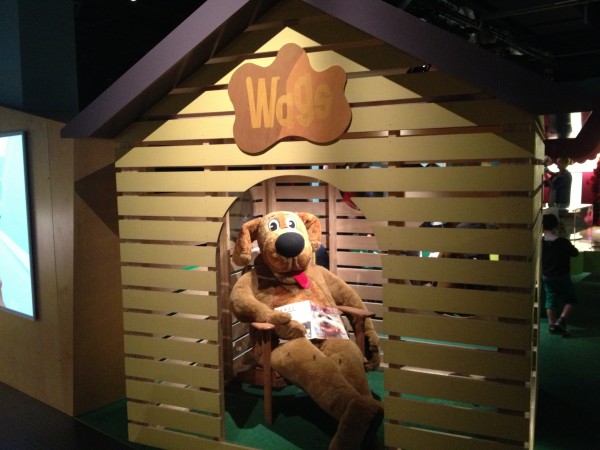 The exhibit was busy, toddlers abound, but that added to the fun. There were so many kiddies in absolute heaven. It was a joy to watch. We could have spent all morning at the one exhibit.
Sydney Powerhouse Museum – Facts for Visitors
The museum is open 10am to 5pm everyday except Christmas day.
Admission costs $12 for adults, $6 for kids, under fours are free. Family passes are available for $30 – either one adults + three kids or two adults + two kids.
There's free Wifi throughout the museum.
It's a short walk from George Street, Paddy's Market and Chinatown to the museum. Take the covered walkway the goes past the monorail station. Walking on the footpath takes a lot longer.
Powerhouse Museum kindly supplied us with tickets to their museum.