This post may contain compensated links. Please refer to my disclaimer here for more information.
Flashpacker Family turns two years old today!
When I started blogging back in March 2012 I never thought about where this blogging journey would take me. Two years on, I've learnt so much about blogging, writing, social media, networking and myself. For me, blogging as a creative outlet, a way to connect with like-minded people world over and a source of inspiration for travel.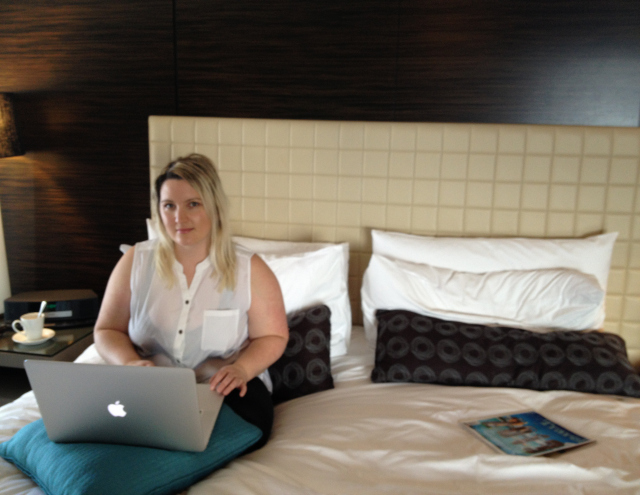 The high points of my blogging journey so far:
Being a finalist in the 2013 Bloggies for "Best Australian or New Zealand Blog"
Visiting and blogging about six countries with my family in the past two years (New Zealand, Australia, Thailand, Singapore, Malaysia and Vietnam)
Teaming up with brands such as YHA Australia, The Four Seasons and Hotels.com
Attending the Problogger Conference in September 2013
Completing my redesign at the start of this year and almost doubling my search traffic as a result
Creating and communicating with a community of over 1600 travel enthusiasts via my Facebook page – one of my favourite parts of blogging!
Meeting up with dozens of travel bloggers and travelling families on the road and at home – I would never made the connection with these amazing people had it not been for starting Flashpacker Family
Getting emails and comments from readers saying they have the courage and skills to travel with their kids thanks to my blog posts
Transferring skills I've learnt from blogging into my own source of location independent income
My top 10 blog posts to date:
I thought I'd dig through my site analytics and find out which of my posts are most popular with readers. Some are pretty obvious, some are surprising!
Based on overall traffic from all sources, these are my ten most popular blog posts of all time:
Being number one in Google for "Paris smells like piss" is definitely an achievement to be proud of, right!?
Where next?
My goals for my third year are blogging are pretty simple – grow my traffic on Flashpacker Family, write great content and continue doing what I have been doing, only better. I've identified Pinterest as an area I'd like to improve on and recently have been working through updating my more popular posts with great, "pinnable" images. You can follow me on Pinterest here or check out my two favourite boards – "Totally Awesome Travel Tips" and "Things to Do with Kids in…".
I've just purchased a ticket to the Problogger conference in August 2014. I made a lot of positive changes to my blog after attending the 2013 event so this may set me on a new path for the second half of the year.
I also recently started a second blog – Go Click Travel. I plan to focus my travel tips posts on Go Click Travel and keep Flashpacker Family focused on our family's journey and travel with kids. Go Click is still somewhat a work in progress but do check it out. I plan on sharing these posts on my Flashpacker Family Facebook page too in the future.
Travel-wise, we are awaiting the arrival of our second child in just two weeks and anticipate being back on the road sometime around August/September, depending the nature of our #2! I see a lot of "travel with a baby" and "travel with two young kids" posts in my future.
I hope you join me for another year of blogging!