This post may contain compensated links. Please refer to my disclaimer here for more information.
Seattle is hands down one of my favourite cities! In the US, even in the world. I could definitely see myself living in Seattle. There is a wealth of things to do with kids in Seattle. I came up with this post on the top 10 things to do in Seattle with kids after our 10 day stay last summer.  My list of the ten best Seattle kids activities will help you narrow down those choices when you visit this wonderful city.
Seattle has the perfect mix of coolness, culture and kid-friendly. Seattle is not only the birth place of Nirvana and grunge music but also home to both Microsoft and Boeing. You definitely feel that Seattle is home to both arts and innovation.
The home of Starbucks, Seattle is known for it's coffee culture but there's excellent food here too. Every cuisine you could imagine is well-represented in Seattle. It's a Yelpers delight so sniff out some Korean, Ethiopian or Taiwanese food while you're in town.
Both the downtown area and the suburbs are full of fun things to do in Seattle with kids. The Puget Sound provides a scenic backdrop for this pretty city. If you're in Seattle with kids, here are a few suggestions on what to do in The Emerald City:
Seattle for Kids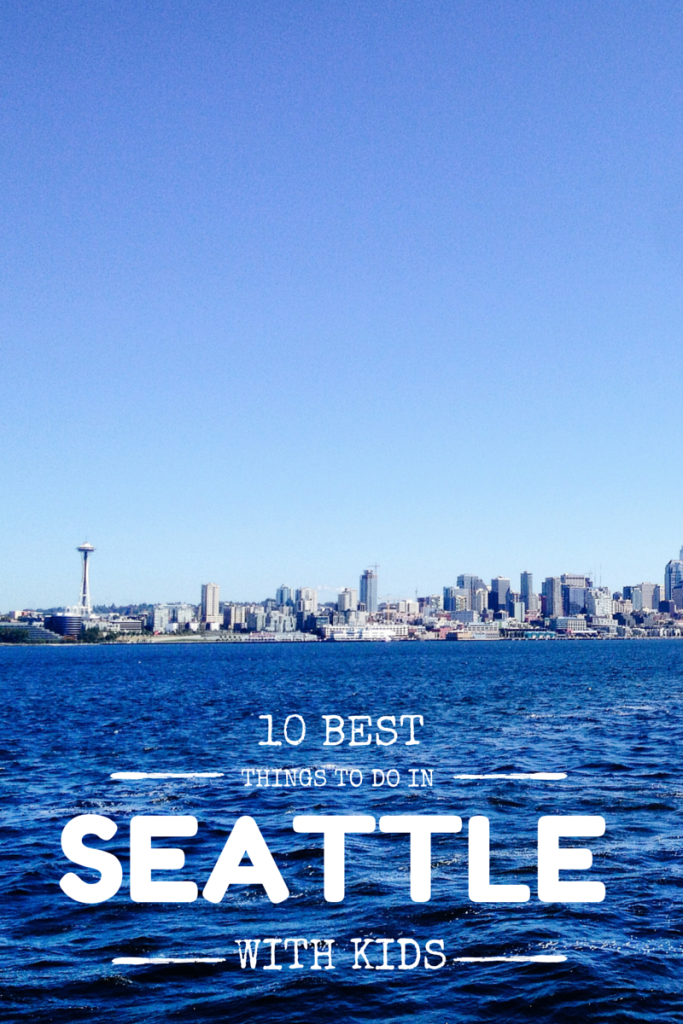 10 Best Things to Do in Seattle with Kids:
S
eattle kids activities for visitors and locals.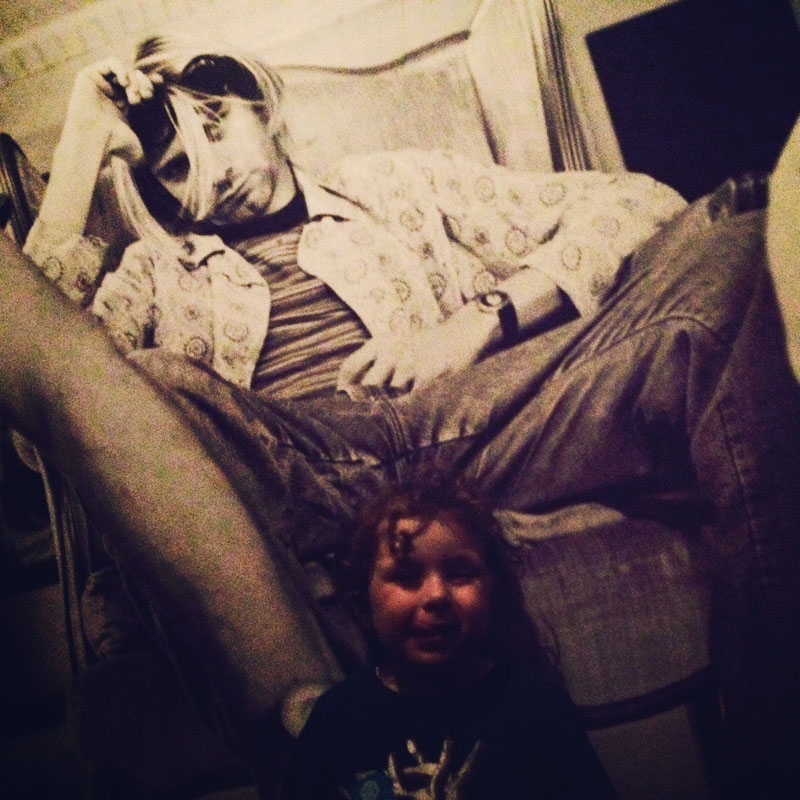 Experience Music Project
The Experience Music Project is outstanding! I'm going to call it and say that the EMP is one of the best things to do with kids in Seattle. We could have gone back and visited every single day we were in town. Introduce your kids to all your favourite 90s grunge bands like Nirvana, watch concerts and interviews with musicians on the biggest screen you've ever seen and check out the sci-fi and fantasy exhibits complete with a Cyberman and Dalek!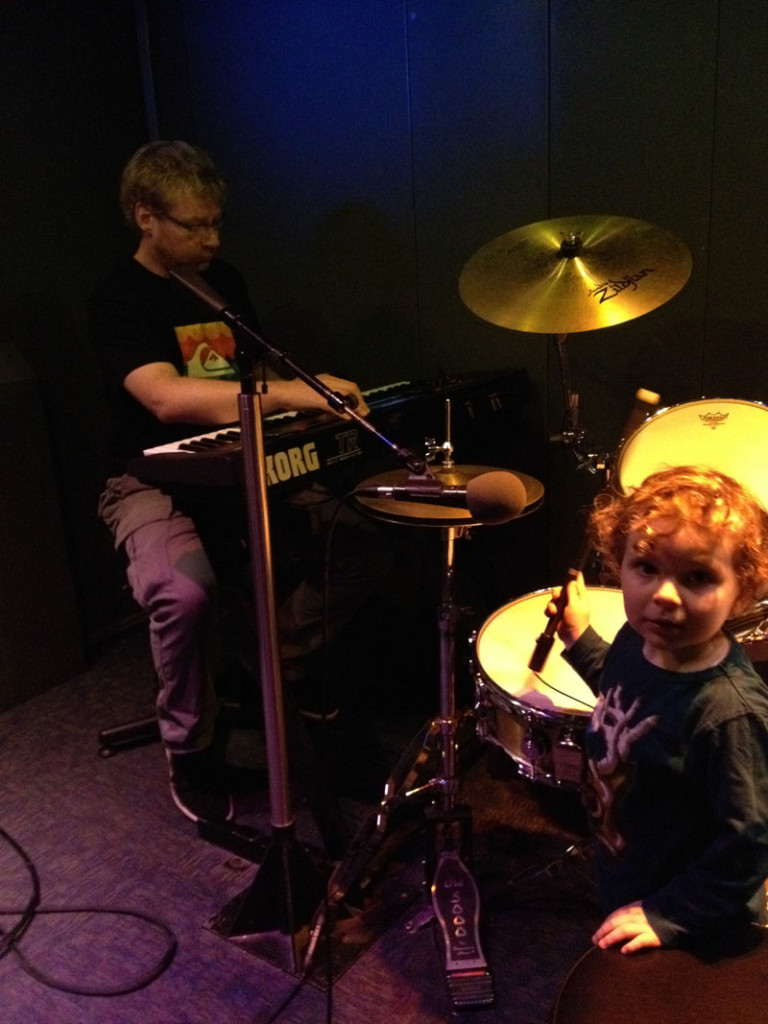 The most fun you will have is playing the musical instruments up on the top floor. Do this first as it gets very busy by mid-morning. You can play guitars, drums, sing into microphones, experiment with a mixing desk and even record your own tunes in small studios. It is a lot of fun!

Head Up the Space Needle
The Space Needle is THE Seattle icon and well worth the trip up. The view across the city and harbour is wonderful if you're lucky enough to get a clear day. There are some interesting displays about the history of the Space Needle inside. Kids who like to push buttons (like mine!) can play with a spy camera, zooming in on different parts of the city. If you've got the Seattle CityPASS you can skip the line for tickets and head straight to the entrance. Purchase a CityPASS for Seattle. Save up to 49% on Seattle's 5 best attractions with CityPASS – Shop Now!
Playdate SEA
We all know Seattle can be wet so if you need to head indoors for some dry playtime check out Playdate SEA. Lots of indoor climbing spaces, slides, ball pits and a really good cafe. There's free wifi and comfy seating for us parents! We were lucky enough to have friends in town to show us all local spots for playing with kids.

Woodland Park Zoo
Seattle's Woodland Park Zoo is a nicely done zoo in suburban Seattle. We spent a couple hours wondering around with friends and checking out the inhabitants including some big African animals like elephants, lions, giraffes and a lot of smaller ones. The penguin enclosure at the entrance is pretty special. Don't miss the bug house or the rain forest enclosure either. There is a fantastic playground outside the zoo, next to the northern car park, so schedule in some time to enjoy it before or after visiting the zoo itself.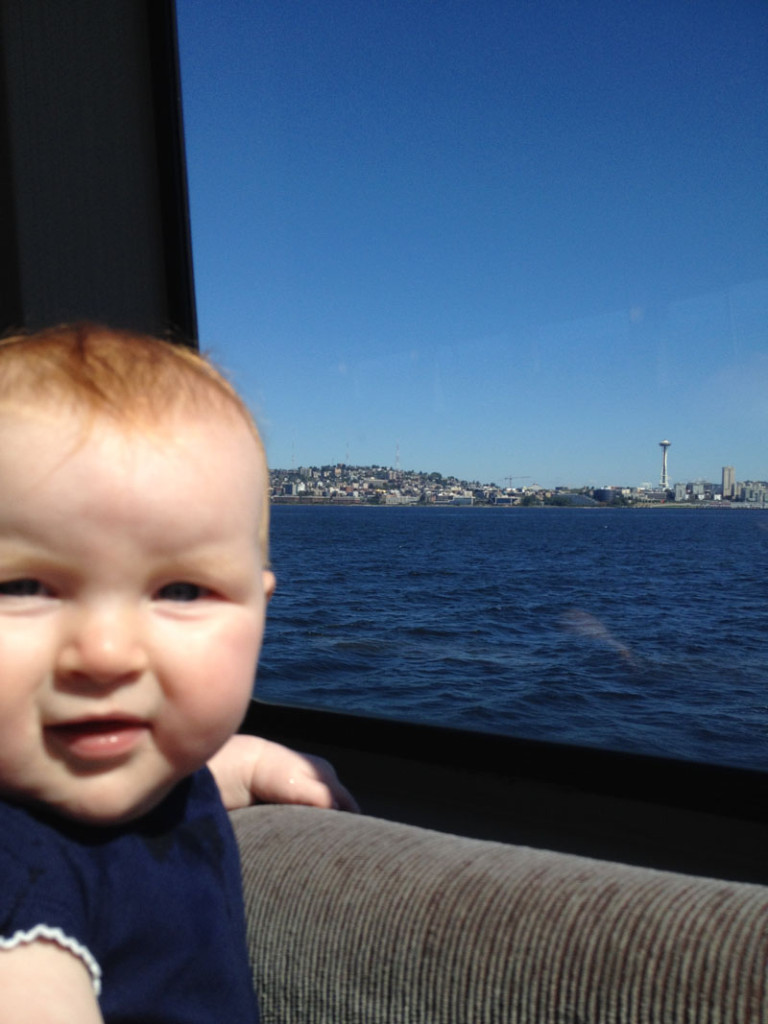 Argosy Harbour Cruise
We really lucked out the day we chose to do our harbour cruise around Seattle. We had spectacular weather, saw sea lions dipping about in the water and even caught a glimpse of Mount Rainer in the distance which is pretty rare. The commentary on board the cruise was live (rather than a recording) and our guide was fun and informative, telling us all about Seattle's waterfront, its buildings and sea life. The Argosy Harbour Cruise is on the Seattle CityPASS.
There are a tonne of good Seattle kids activities on the CityPASS. I recommend getting one for your visit to Seattle with kids. Purchase a CityPASS for Seattle. Save up to 49% on Seattle's 5 best attractions with CityPASS – Shop Now!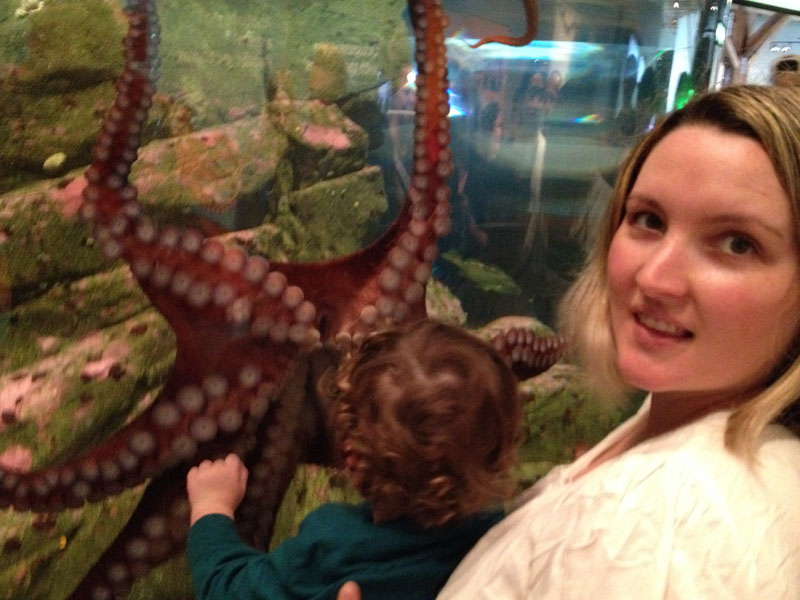 Seattle Aquarium
Seattle has a great aquarium. It's well laid out and right on the harbour with indoor and outdoor exhibits so feels very real. All the exhibits are of sea life found the Puget Sound so include lots of ugly but interesting deep water fish. Little kids will love the touch pool and playful sea otters. It's a great addition to the list of things to do in Seattle for kids.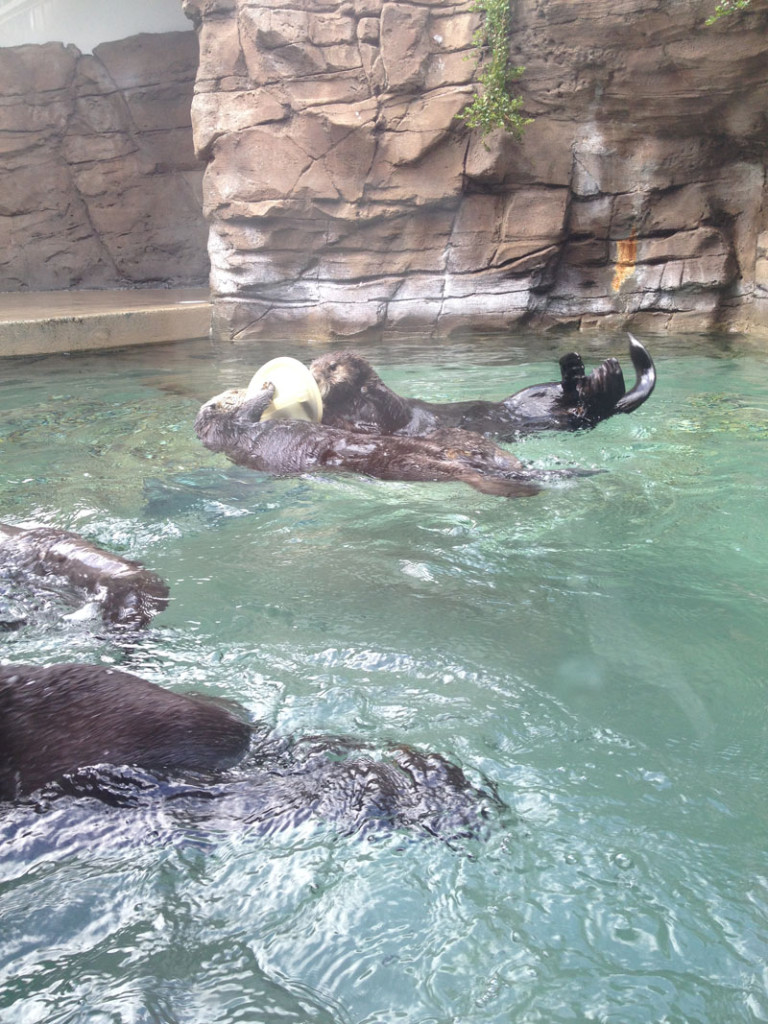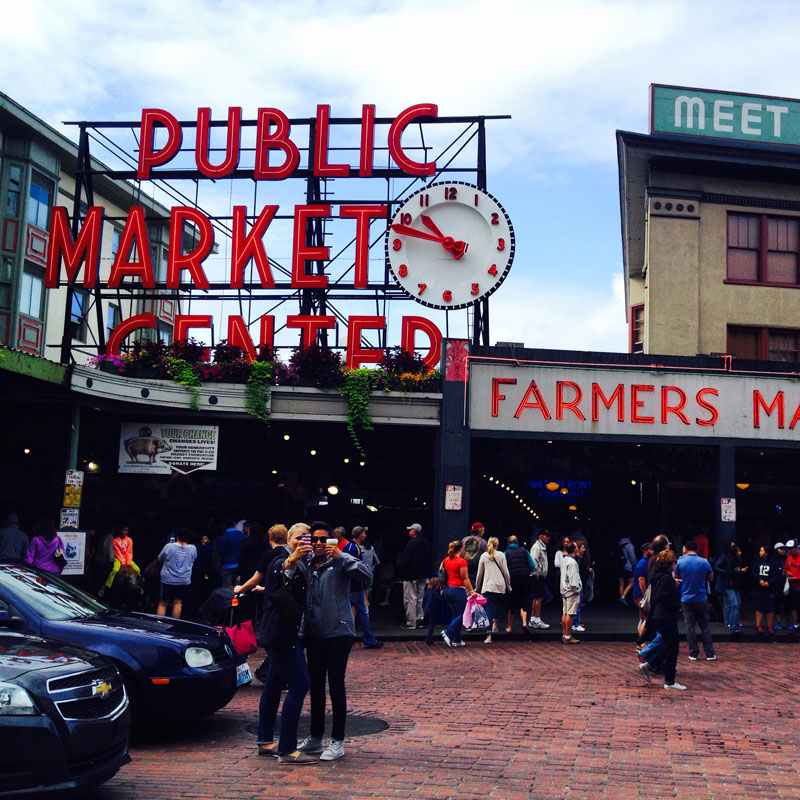 Pike Place Market
Wandering around the Pike Place Market is a must for any visitor to Seattle. Stop by the first Starbucks for a look, but skip the coffee as the line is loooong. There are lots os street performers in the streets around the market including a man making balloon art for kids. The best eats for kids are the mini donuts. Watch them cook while you wait! Donuts definitely make the list of fun things to do in Seattle for kids! Take a look at this Pike Place food tour if you really want to get to know the market.
Pacific Science Center
Kids and grown ups will LOVE the Pacific Science Center! If you're after an educational experience this tops my list of Seattle activities for kids. This is an amazing place to visit so you'll want to budget for at least a couple of hours here, or more if you plan on seeing one of the IMAX presentations. The Science Center has a touchpool with Puget Sound inhabitants, a butterfly habitat, dinosaurs and so much more.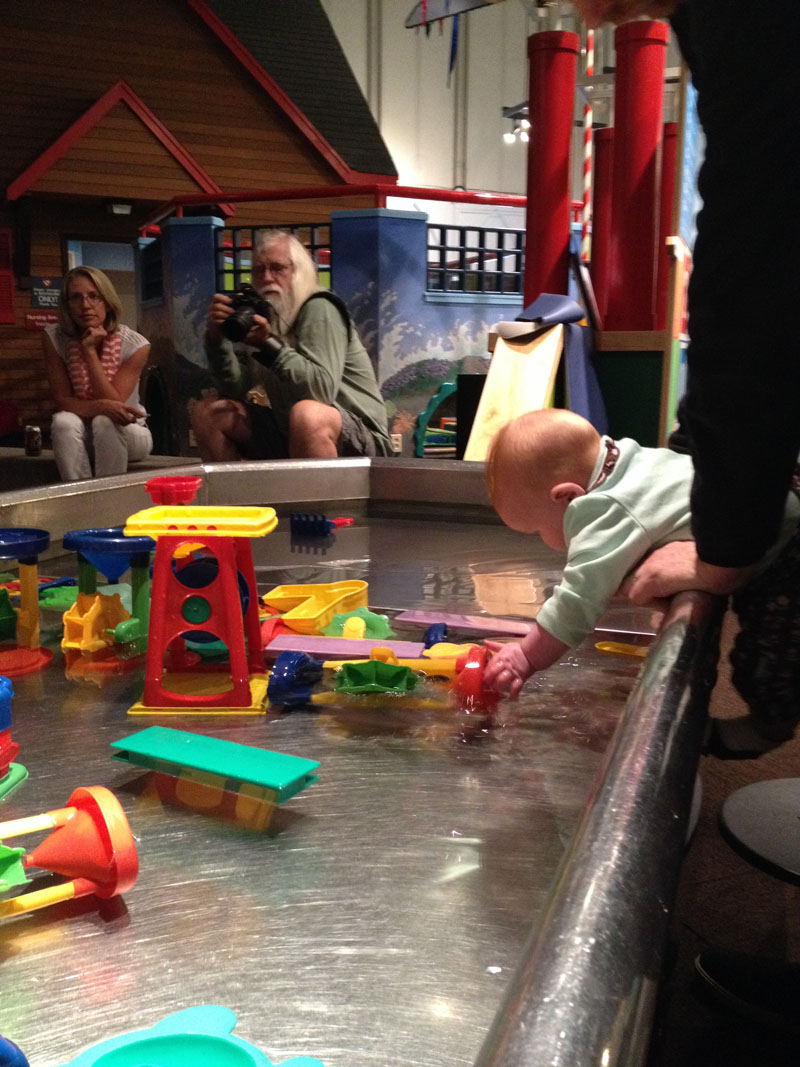 Ride the Monorail
Sure, monorails are a little dorky and out-dated. They certainly don't provide practical transportation around the city. But the Seattle Monorail is certainly fun for kids. Grab lunch at The Armory in the Seattle Center, a grown up gourmet food court, before heading upstairs to take a scenic trip on the Monorail. Buy a return so you can ride in both directions and be sure to sit near the front so kids can blow the horn for the driver.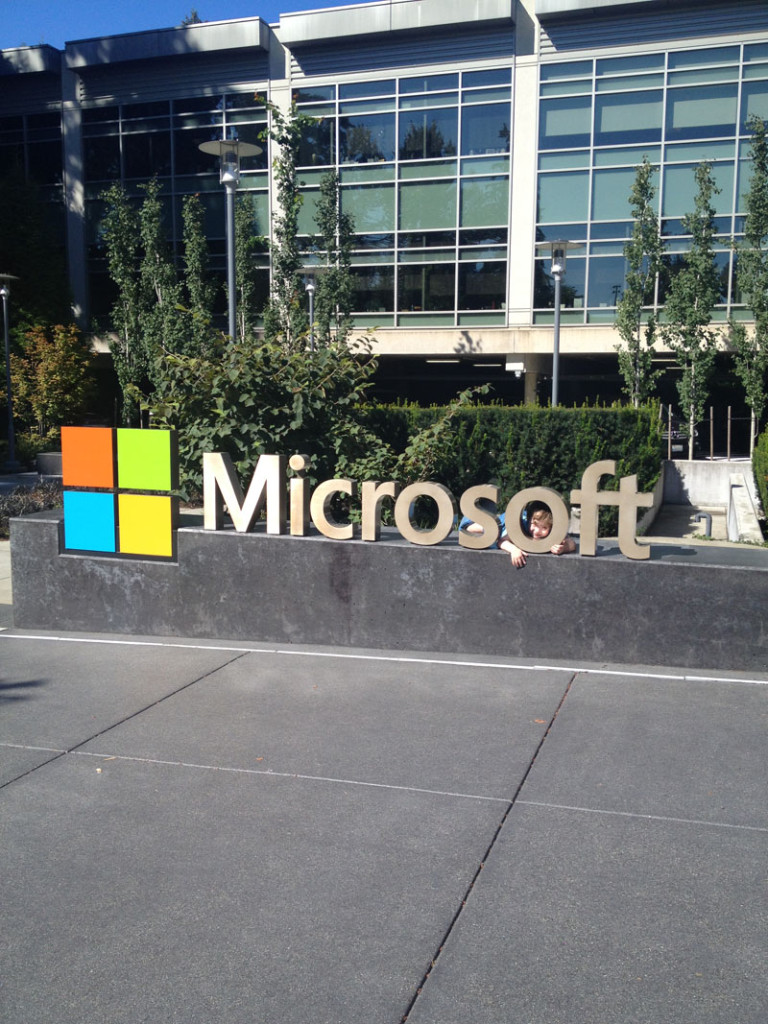 Microsoft Visitor's Center
One of the day trips from Seattle with kids! Just outside of Seattle, you'll find the Microsoft Visitor's Center. If you've got technology lovers in the family, this is the place to visit. You'll find all of Microsoft's latest innovations plus some historically interesting information at the visitor's center out on the Microsoft campus in Redmond. There's lots of interactive things for kids to play with!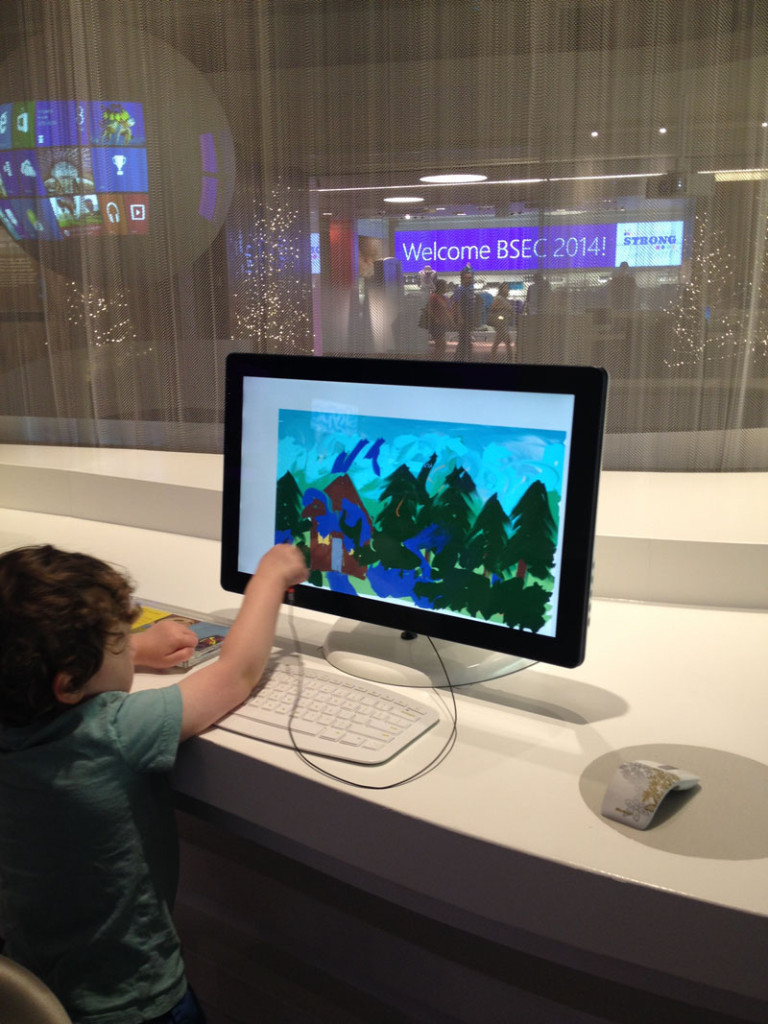 If you plan on visiting Seattle with your kids, let me know! I'd love to hear your feedback on my list of the best things to do in Seattle with kids or field any questions you might have about visiting Seattle. This is my list of the top 10 things to do in Seattle with kids but you may have other suggestions. Let me know what you think are the best Seattle kids activities in the comments below.


CityPASS kindly provided us with a pass to explore Seattle.