This post may contain compensated links. Please refer to my disclaimer here for more information.
Port Douglas, Luxury Resort Town or Family Destination?
Since the 1970s Port Douglas in Far North Queensland has been known as an upmarket playground for the rich and famous. Celebrity sightings aren't uncommon, the marina is full of beautiful charter boats and there is plenty of top end accommodation and dining. But times are changing, money is tighter and Port Douglas is becoming more of a family destination. We still see the celebrities, George Michael, Pink and Kylie have been through here in the last few years, but looking around town we see more and more families visiting along with the crowds of backpackers. So…
…what is there to do in Port Douglas with kids?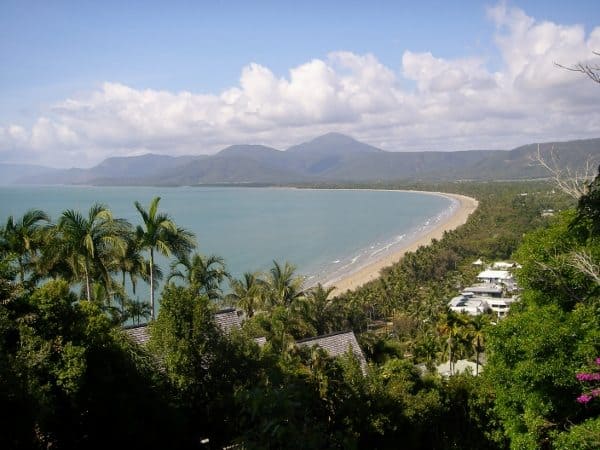 Four Mile Beach
Isn't it beautiful? Port Douglas has a long expanse of smooth sand lapped by a tropical sea, the perfect beach for small children to play on, no rocks, no big waves or rips to worry about. Perfect for making sand castles. If you fancy an old-school seaside holiday, Port Douglas is for you. Remember that Port Douglas has a stinger season, the beach is netted in summer, life guards will give you advice on the current stinger risk. If you are feeling energetic you can hire bikes and pedal the entire length of Four Mile Beach at low tide.
Mossman Gorge
For a fresh water, stinger free, swimming experience take a 10 minute drive up to the Mossman Gorge. Visitors park at the information centre and catch the shuttle bus up through the Kuku Yalangi settlement and into the rain forest itself. It costs a few dollars but the service is great and the new visitor's centre is worth a look. The gorge has beautiful new boardwalks, making stroller or wheelchair access fairly easy, there are still steps down to the main swimming area. The water is icy cold, crystal clear and full of friendly fish.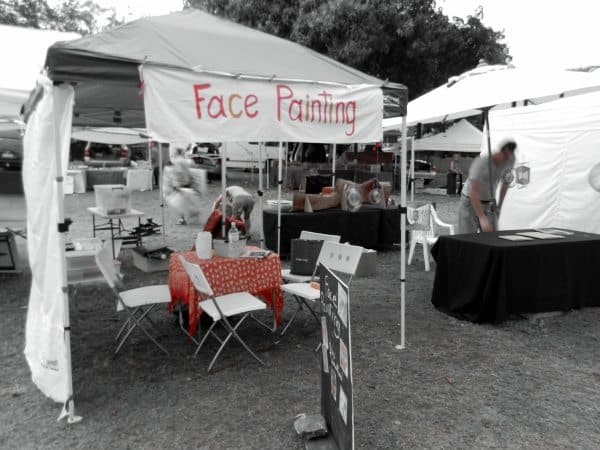 The Sunday Market
Sunday is THE day in Port. Market day. You will find loads of great jewellery, locally produced crafts, toys, soaps, tropical fruit, chocolate, snacks, face painters and sometimes, buskers. The size of the market reflects the time of year, it shrinks in the wet season and is at its biggest in the winter. Go early, before it gets too hot. You can easily spend half a day hanging out at the market grounds.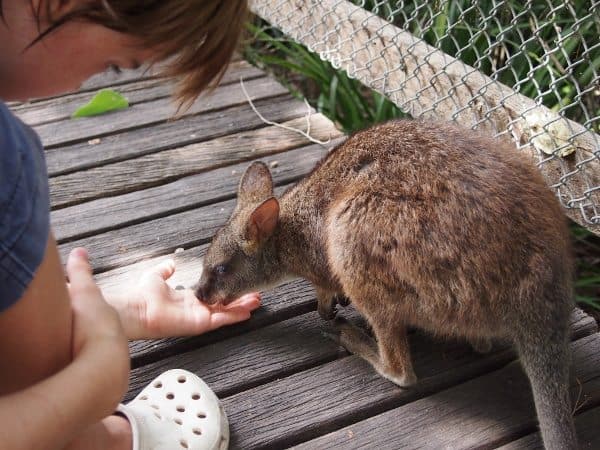 The Wildlife Habitat
You always get a great wildlife fix just wandering around Port. You can't miss the rainbow lorikeets and fruit bats, you may get lucky and see a python or a green tree frog, you can even see crocodiles if you know where to look. If you want all of this in one spot, visit The Wildlife Habitat. You can hand feed wallabies and kangaroos, get as close as you like to an emu and have your photo taken holding a koala or python for a small extra charge. They have a café on site, their daily Breakfast With The Birds is pretty special, the children will love eating their bacon with a lorikeet perched on their heads.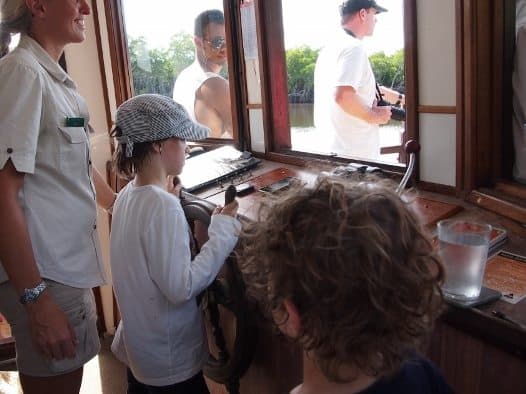 Crocodile Spotting on the Lady Douglas
This is one of my favourite ways to spend a few hours in Port Douglas. A lazy cruise up Dickson's inlet taking in the view, the mangrove forests and yet more wildlife. I've taken this cruise many times and we've always seen salt water crocodiles, the family that owns the Lady Douglas really love crocs and give a brilliant commentary on wildlife and local history as you sit sipping a chilled glass of something or munching on chocolate cake. I took my boys yesterday. " Did you enjoy that?" I asked. " No" D replied. "I LOVED it!" Children get to drive the boat!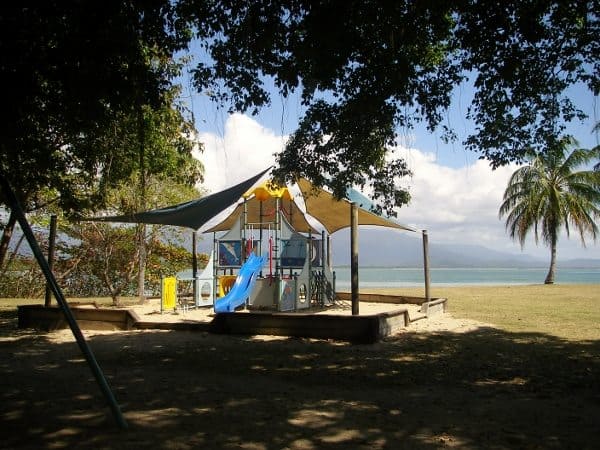 Plenty of Playgrounds
I've been there, travelled with toddlers and preschoolers – a playground can be a lifesaver. We have plenty, at the Market Ground, at Stinger Park ( Rex Smeal Park ) and a gorgeous one on Solander Boulevard, right behind the beach. They all have free gas barbecues, make a picnic of it and enjoy a glass of bubbly at sunset while the kids do their thing.

Snorkelling on the Reef
I've saved the best 'till last. A day on the reef is jawdroppingly fabulous, it comes at a price but it's worth every cent. Yes, you can take the kids, this is my 6 year old having an amazing day, he's not a strong swimmer, but he was plenty good enough to thoroughly enjoy snorkelling The Great Barrier Reef. There are quite a few boats to choose from, they depart Port Douglas Marina daily.
There are plenty of other things to do in Port Douglas with kids, this is just the tip of a tropical iceberg! Hire a car and explore the Atherton Tablelands, swim in the Lagoon in Cairns or explore further into the Daintree Rainforest. I haven't even told you about the most exciting thing that happens in Port Douglas, feeding George the Groper is pretty cool, don't miss it!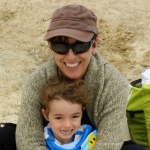 Alyson is a British expat living in Port Douglas with her young family. She writes a family travel blog at World Travel Family. She is about to take off round the world, to travel indefinitely, for fun, for family time and to give the children an amazing education. You can follow their adventure via the blog or via the World Travel Family Facebook page.