This post may contain compensated links. Please refer to my disclaimer here for more information.
The Petronas Towers
Kuala Lumpur's iconic Petronas Towers are some serious good-looking buildings. They dominate the skyline of central KL. They're astounding and glamorous from every angle:
From the playground…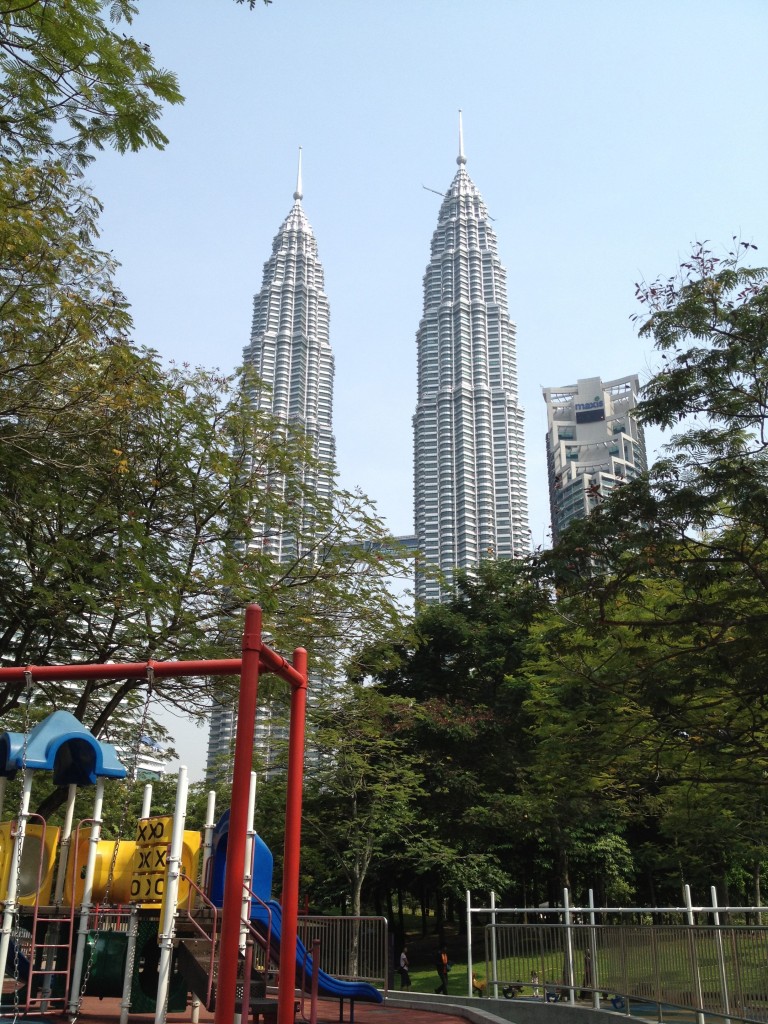 From the hotel room…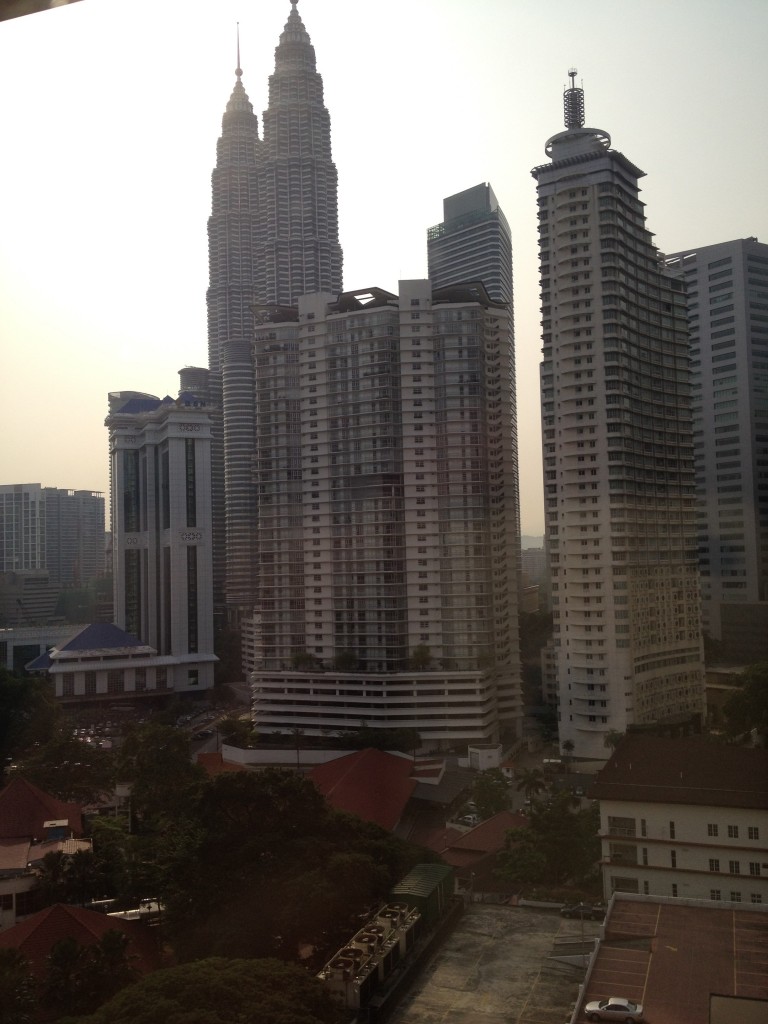 From right underneath…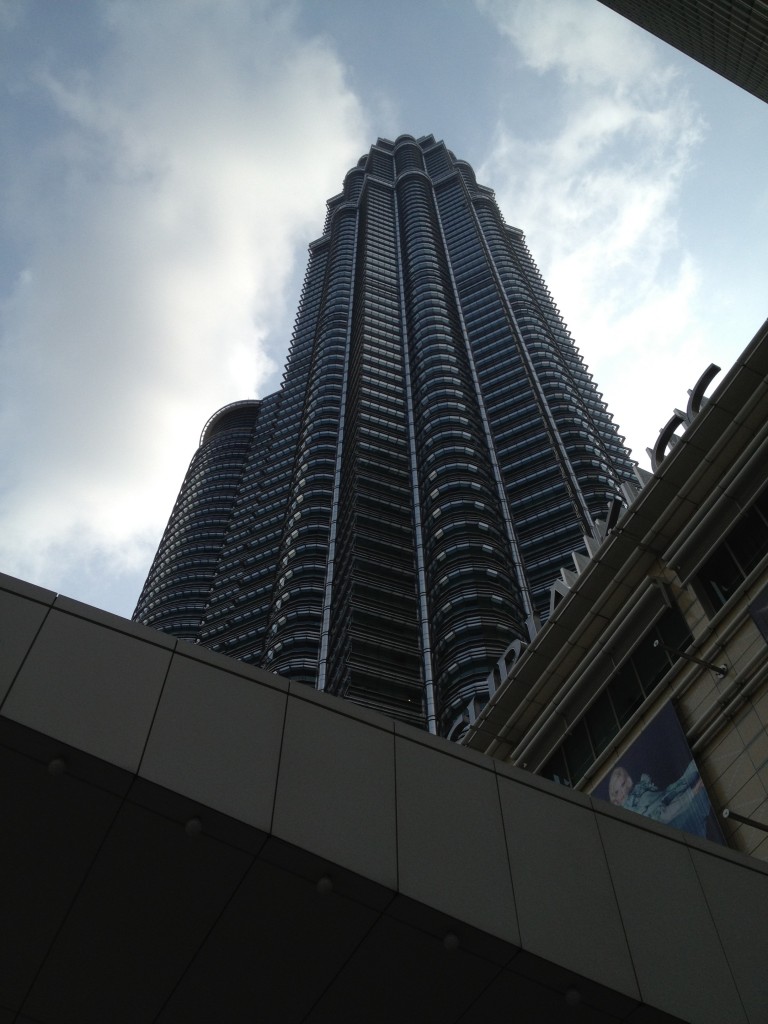 And from afar…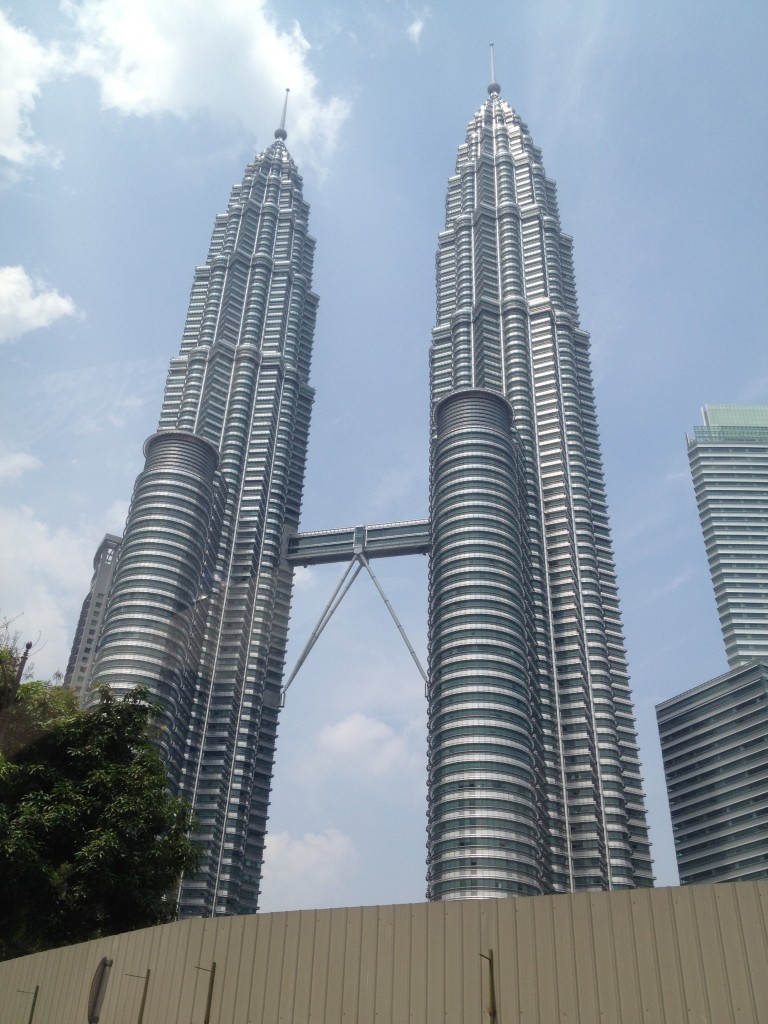 Choosing a Hotel in Kuala Lumpur
If there's one place to splurge on fancy accommodation in South East Asia, it's Kuala Lumpur. You can get a four or five-star hotel for as little as 250 RM (NZ$100 or US$80). The problem is there is SO much choice. I found it totally overwhelming wading through countless reviews of every hotel in our budget.
We eventually settled on the Concorde Hotel. It was in an excellent location, 10 minutes walk to the Petronas Towers, had a rooftop pool and a killer buffet breakfast. We enjoyed a little luxury after spending a week "roughing it" on the island. Most of the guests at the hotel were Middle Eastern tourists so I really had to dial down my attire to feel comfortable – long-sleeved shirt and pants.
KLCC (Kuala Lumpur City Centre)
Staying so close to the Petronas Towers meant easy access to the Suria KLCC Mall and the KLCC park.
The Suria KLCC Mall is epic. Six stories stuffed with expensive stores, a supermarket, two wonderful food courts, a movie theatre and restaurants. We ate at the food court on the second floor – really good Indian food, kebabs, Mexican and fresh juices. We didn't see a movie but we visited several times for a popcorn fix – the Malaysian movie popcorn is the business! The supermarket in the basement was a convenient spot to stock up on snacks and nappies.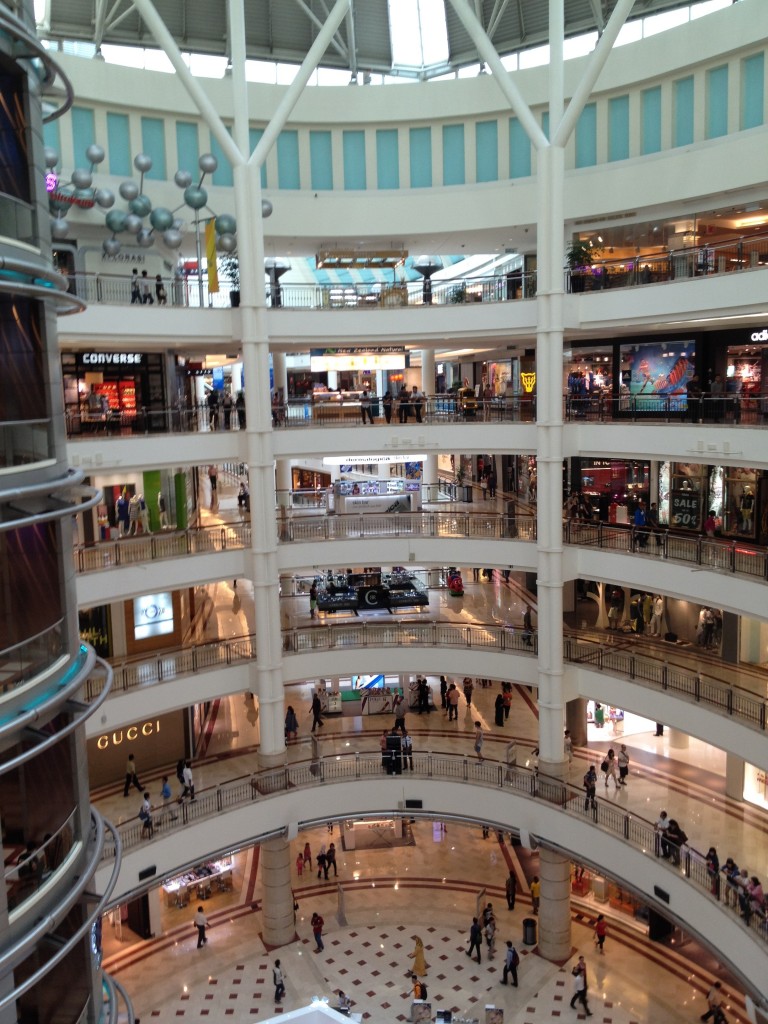 The park is a wonderfully large open green space with dancing fountains, sculpture, a water park perfect for toddlers and the best playground we've ever seen. Seriously, it's like a playground on steroids. Normally, at a playground, you'd find one climbing frames or forts, a set of swings and a slide. At KLCC there must be 20 or 30 forts and climbing frames and several banks of swings. The one catch, the fun police are there to make sure you don't enjoy yourself too much. They really limit how much a parent can interact with their child on a swing or climbing frame. Luckily, you can either ignore them (feigning lack of English) or just wait til they fall asleep!!
One point to not, there is NO shade over any of the playground equipment. Do what the locals do and head to the play in the evening when the temperatures cool slightly and the sun isn't bearing down on you.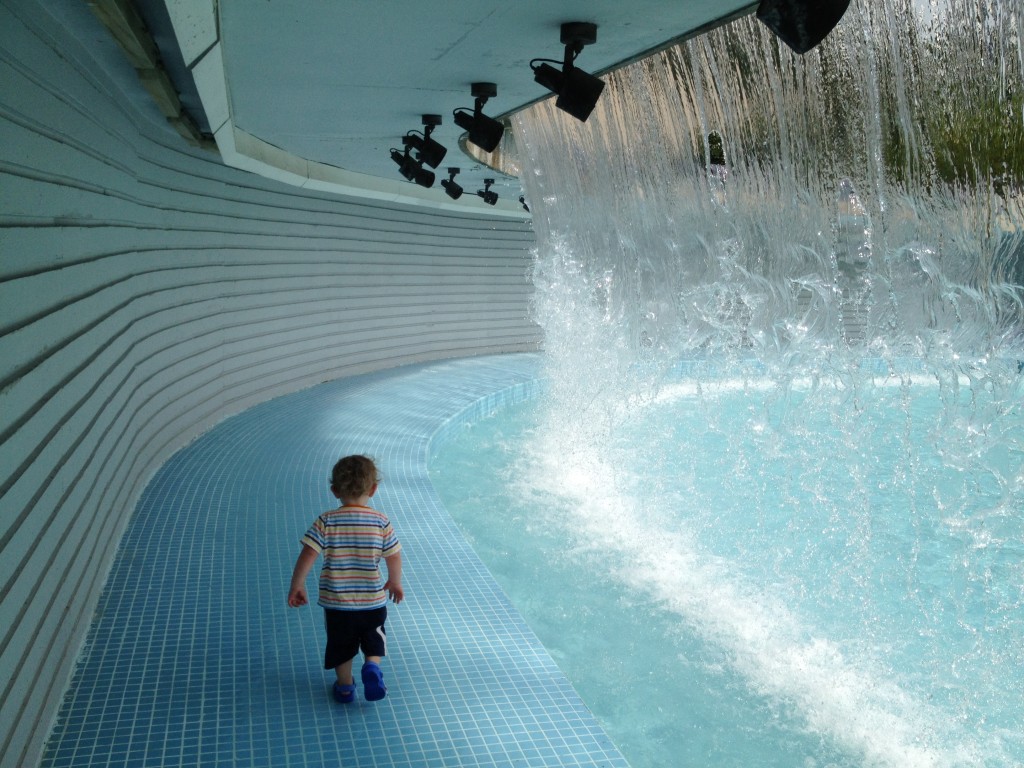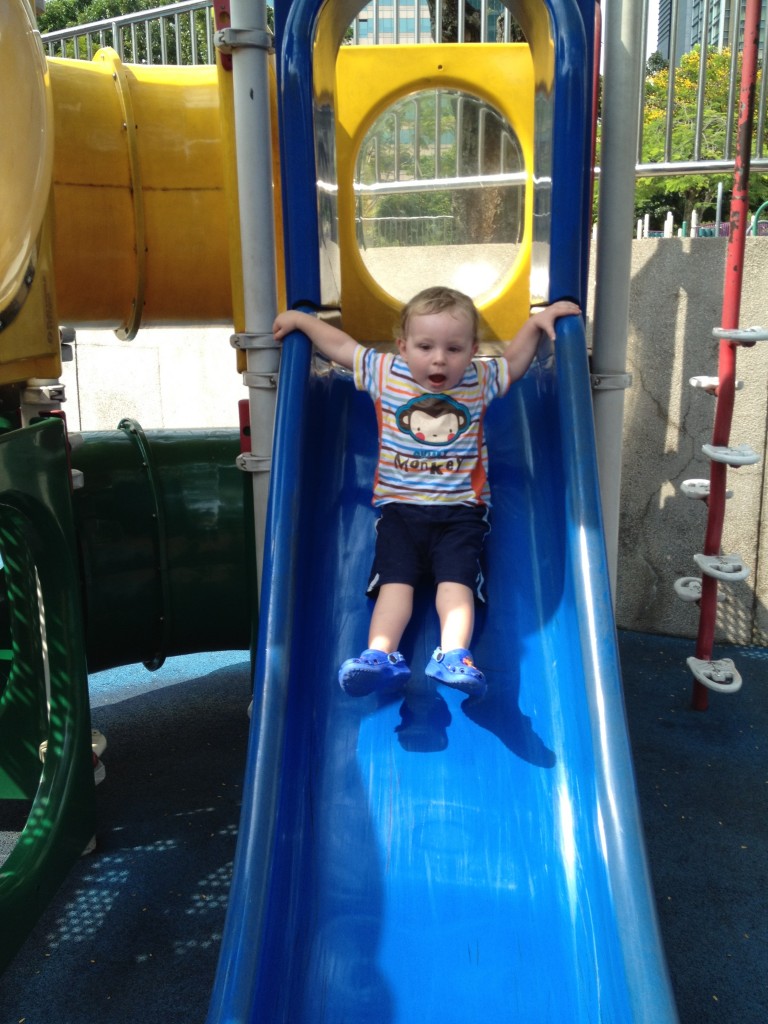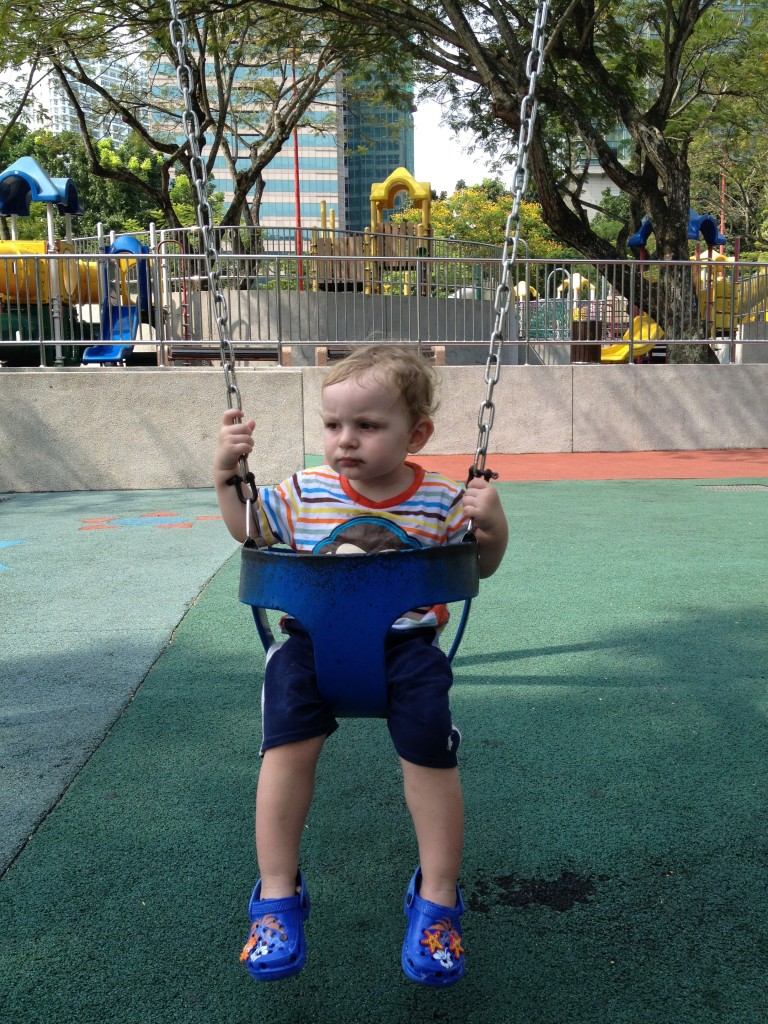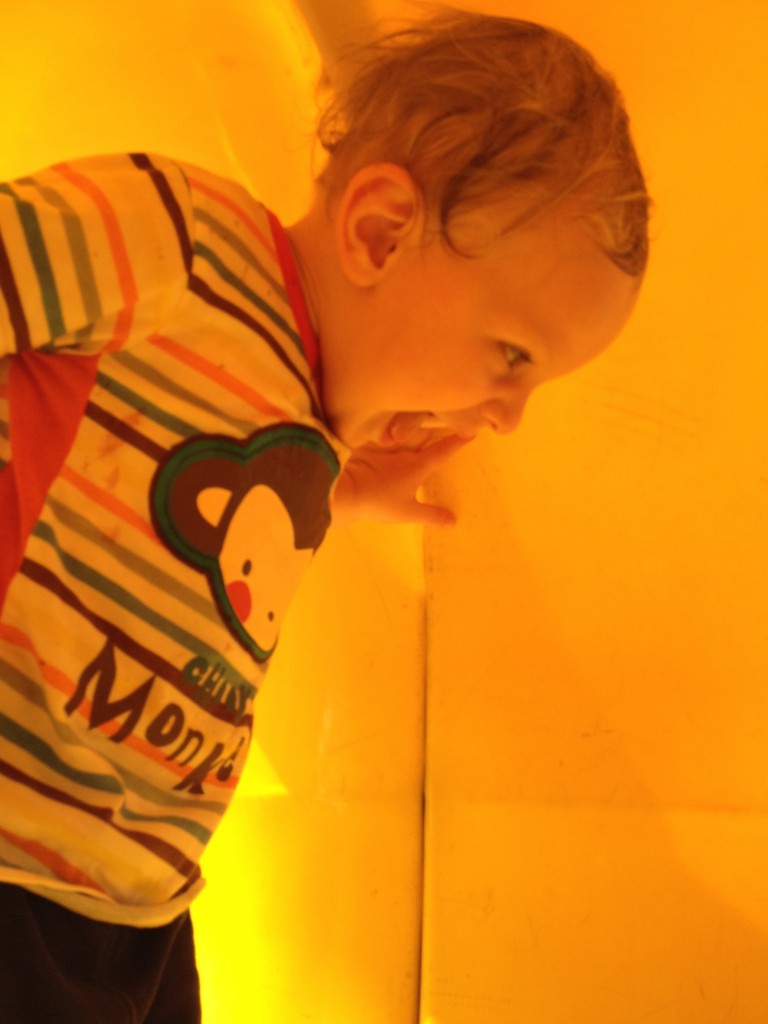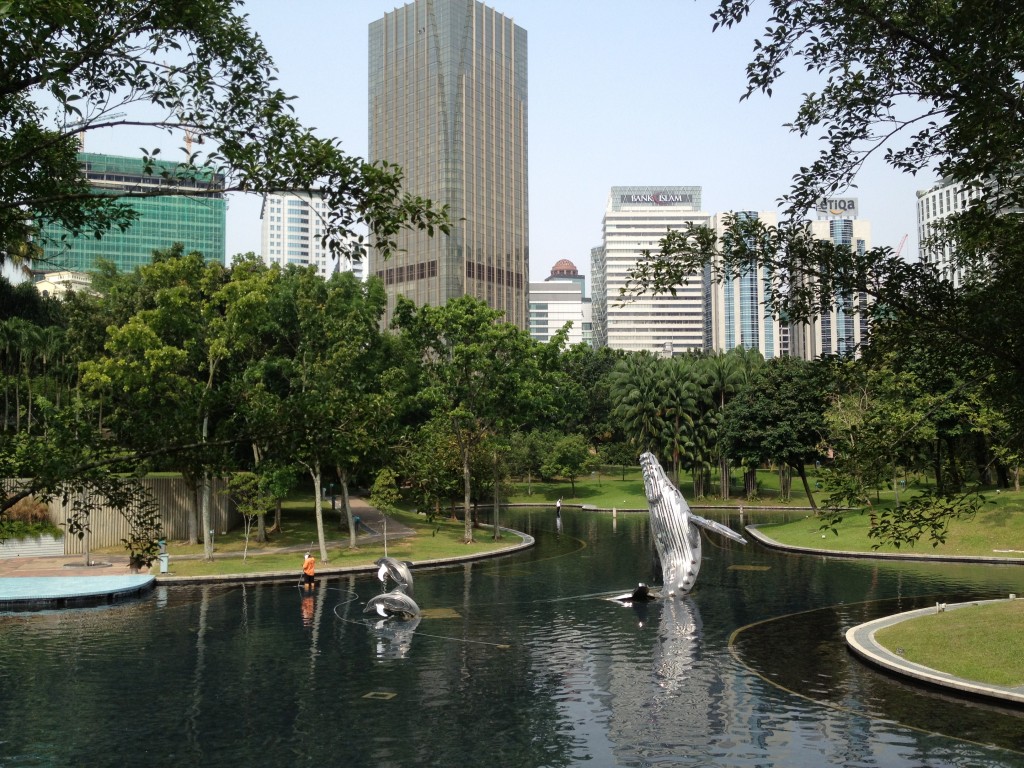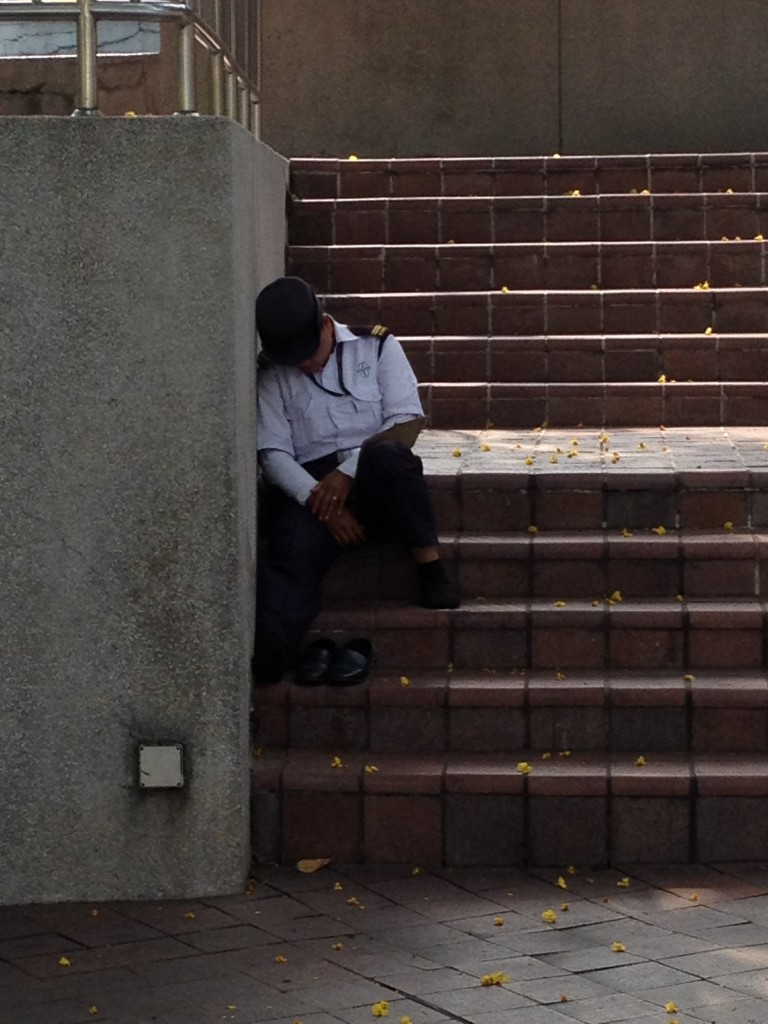 Chinatown in Kuala Lumpur
Chinatown in Kuala Lumpur is not to be missed. If you want to shop in Malaysia, this is the place for you! Bargain hard and you can get good deals on fake good – scarves, handbags, sunglasses, watches, perfume, shoes and clothes. The stalls are spread over and around Jalan Petaling. There are also plenty of Chinese restaurants and a few food stalls in the area. I really dug the shaved ice with mango pieces and little, juicy balls. I don't know what they were but they tasted like passionfruit.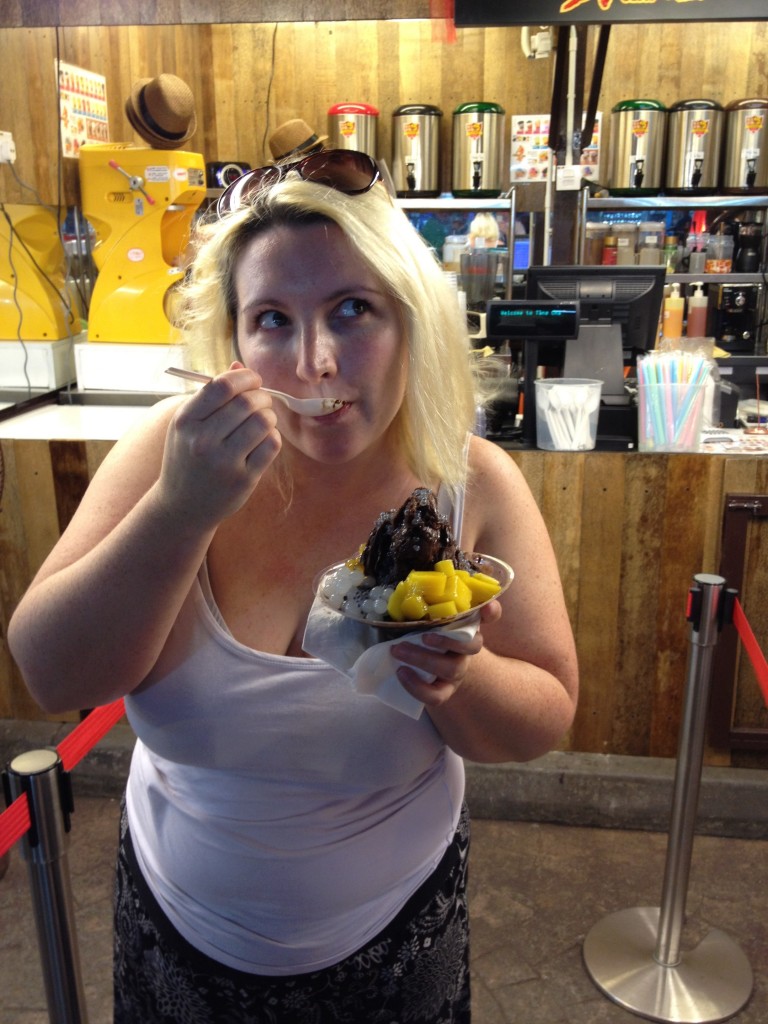 On the recommendation of some American folk in the Perhentians we ate dinner at the Old China Cafe. It was a great spot. Salon doors open up into a little restaurant crammed with antique furniture, mirrors, photographs and posters. The food was REALLY good. The best Chinese food we ate on our trip.
Theme Park Fun
Berjaya Times Square is an enormous mall in central Kuala Lumpur. It's has more budget-friendly shopping than Suria KLCC and is geared more towards locals. It's got a similar vibe to MBK in Bangkok. Covering four floors is an massive indoor theme park, complete with roller coaster! The entrance fee isn't that expensive, 38 RM per adult (NZ$15 OR US$12) with kids under three free. You can have some serious fun here if you like thrill rides. We were limited to the four rides in the Fantasy Garden that were suitable for kids under 90 cm plus a nice indoor playground. It was enough to entertain Reuben for almost two hours. Lee went on to defy death of the roller coaster and other horrible rides that looked like torture to me!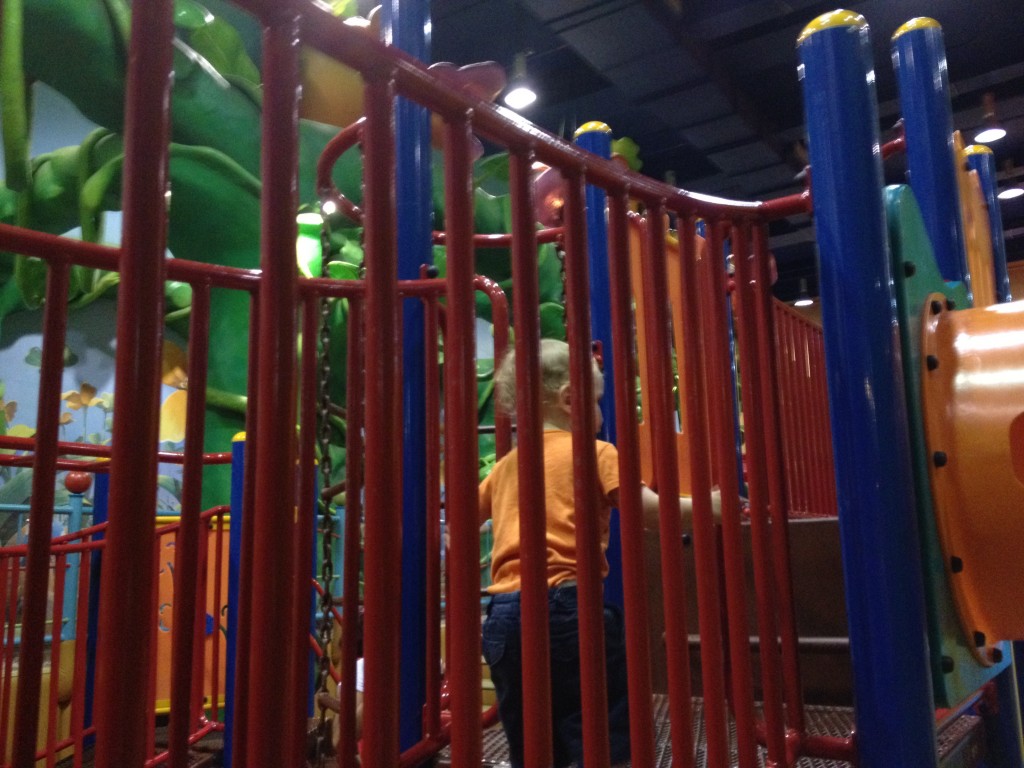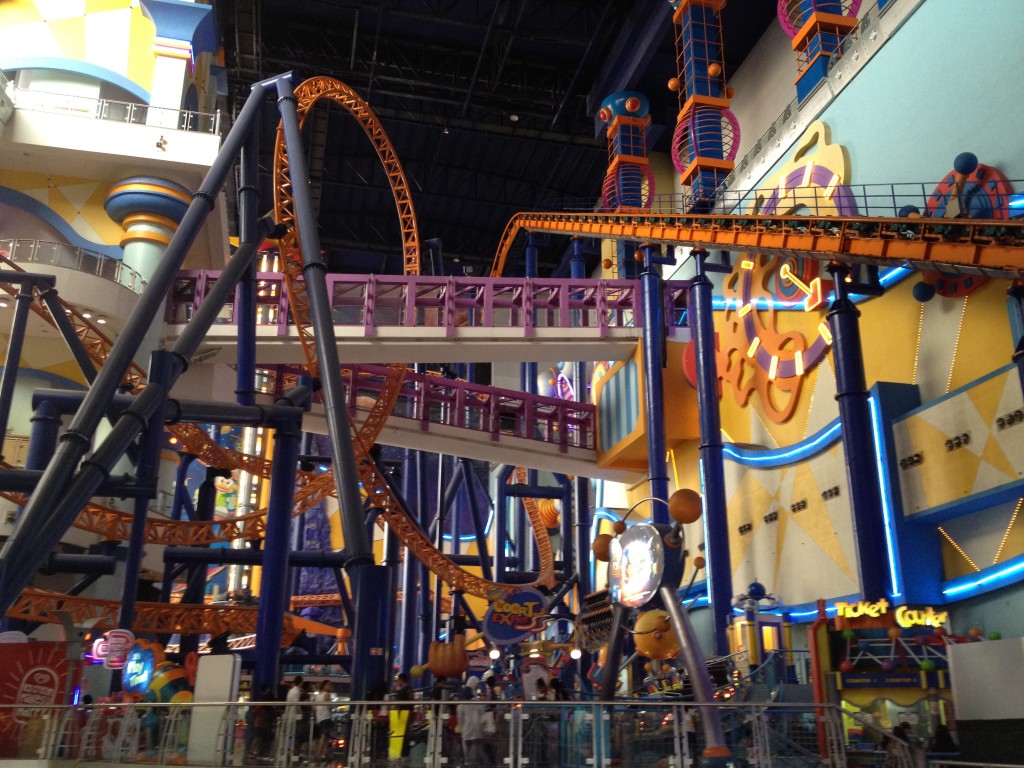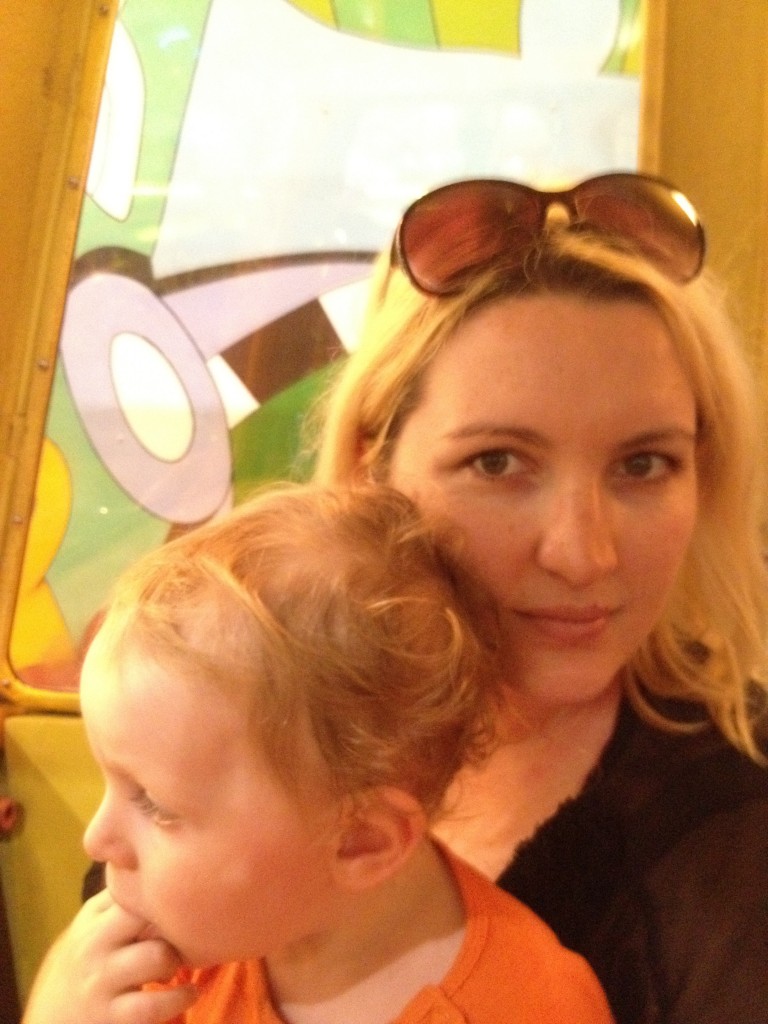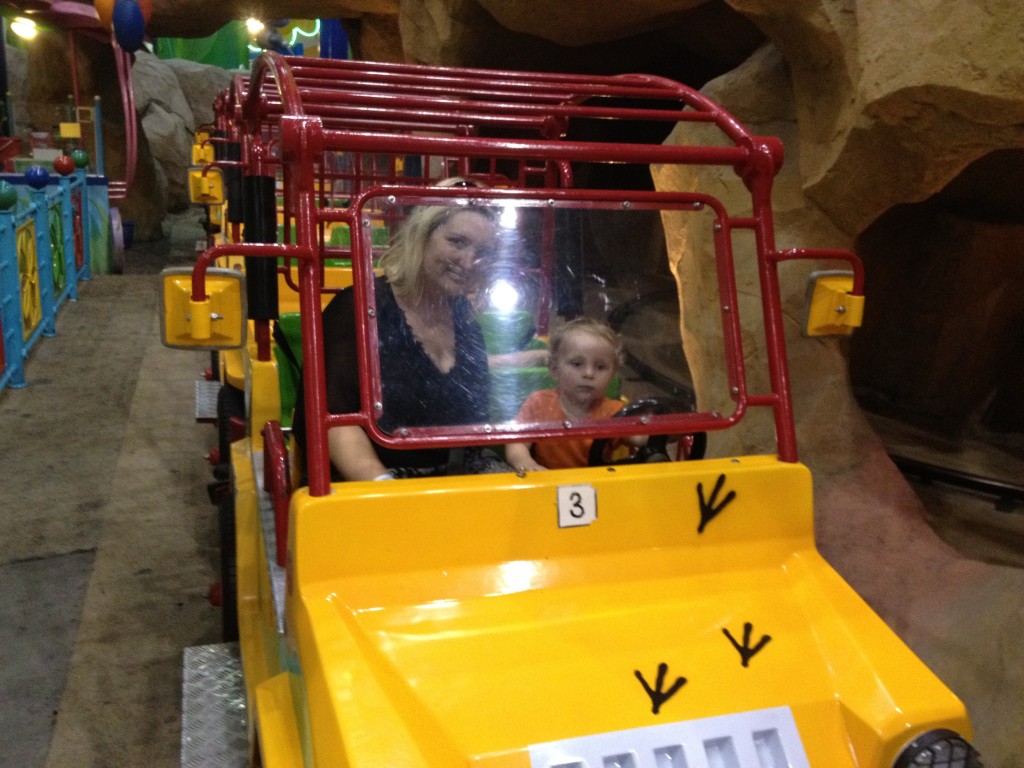 What did we think of Kuala Lumpur?
We really liked Kuala Lumpur. It was cheap but modern, big but organised, easy to get around and didn't feel overly touristy. I'd definitely go there again as a stop over. It's the perfect city to occupy a few days. I'm glad it was the penultimate stop on our journey. It offered a little luxury when we were feeling worn out from travelling but still felt exotic and Asian.
Next stop… Singapore!
If you liked this post, use the buttons below to share it on Facebook, Twitter or email it to a friend.