This post may contain compensated links. Please refer to my disclaimer here for more information.
Wondering where to stay in Hong Kong? We think we found the best place to stay in Hong Kong with kids!
There are not many family friendly hotels in Hong Kong. Space is at an absolutely premium in this city. Every inch counts meaning many hotel rooms are often small. On my search for a Hong Kong hotel for family of 4 I came across the Cosmopolitan Hotel in Wan Chai. When comparing it to the other options in the city, the Cosmopolitan looked like best hotel to stay in Hong Kong for kids so we gave it a try. We spent five nights here in April.
The Cosmopolitan wins our award for best family hotel Hong Kong! Here's why…
The Cosmopolitan Hotel is our pick for the best family accommodation in Hong Kong. Not only is it one of the only hotels we could find with a family room in Hong Kong, but the overall atmosphere, location and extra touched made our stay truly superb.
The Cosmopolitan Hotel is the perfect Hong Kong accommodation for family of 4 because the rooms have two queen sized beds. Not doubles, actual queen sized beds! It's not easy finding this configuration in hotels outside of the United States but it works great for our family as we can put a kid + parent in each bed comfortably and get a good night's sleep. No need to bring along portacribs or portable toddler beds.
Some of the features that make The Cosmopolitan Hotel the best place to stay in Hong Kong with family: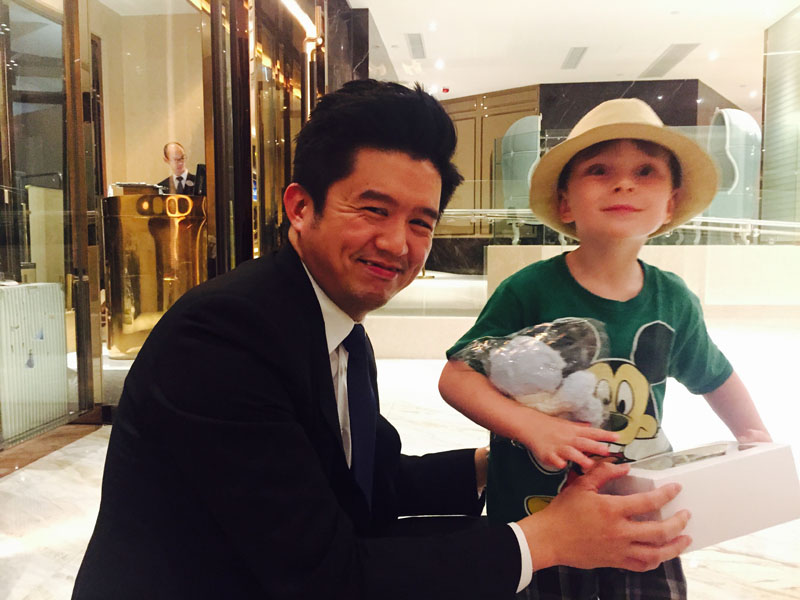 Smooth, welcoming check in for families and a snack pack for kids to enjoy while the settle in.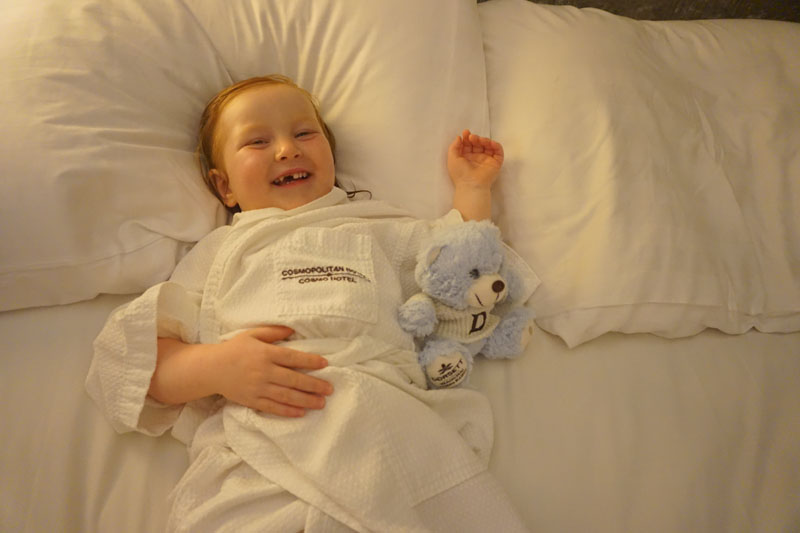 Kid-sized amenities like bathrobes, slippers and toiletries for little ones.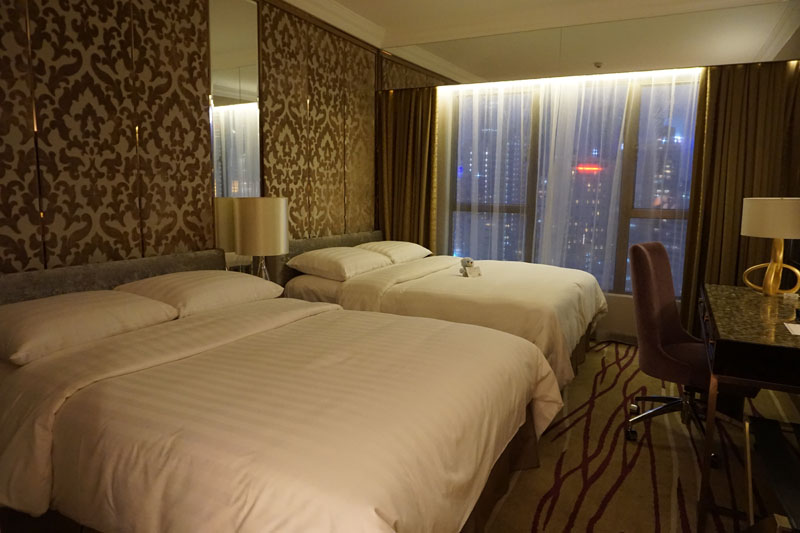 Family rooms with two queen sized beds are perfect for a family of four like ours. Beds were extraordinarily comfortable with high-quality linens. Absolutely spacious enough for two adults and two kids to share.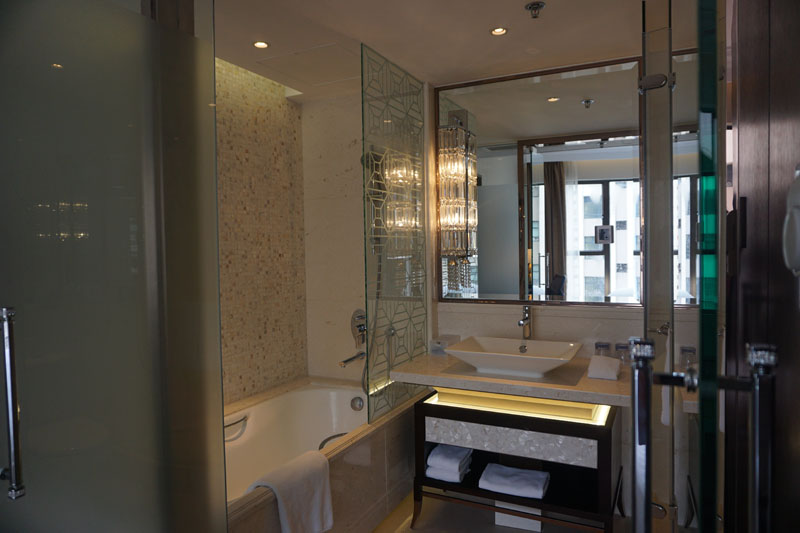 The luxurious and spacious bathroom complete with a bath tub is ideal for families with little children.
Families will also love the fun Ocean Park suite which is decked out in fun, bright colours and has a separate sleeping area and sofa bed for kids.
Lots of personal touches make this a great suite to stay with kids on special occasions. Sure to build lots of precious family memories.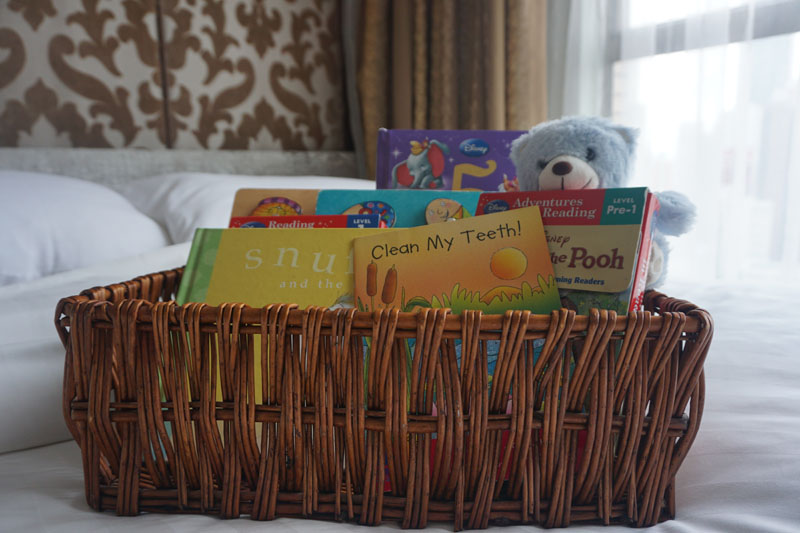 A reading library is available for children to use on request. Great for bedtimes or rainy afternoons!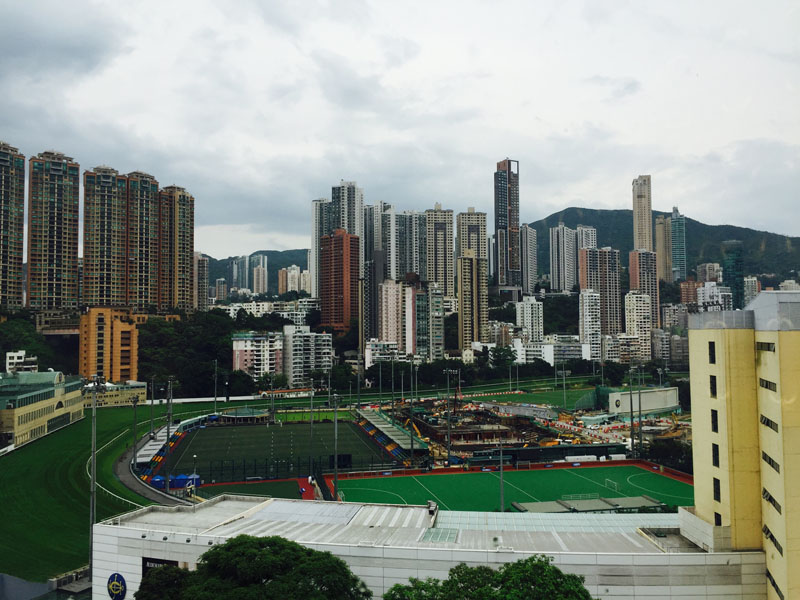 Fantastic views over Happy Valley Racecourse. It's the closest hotel to Hong Kong's famous horse racing track.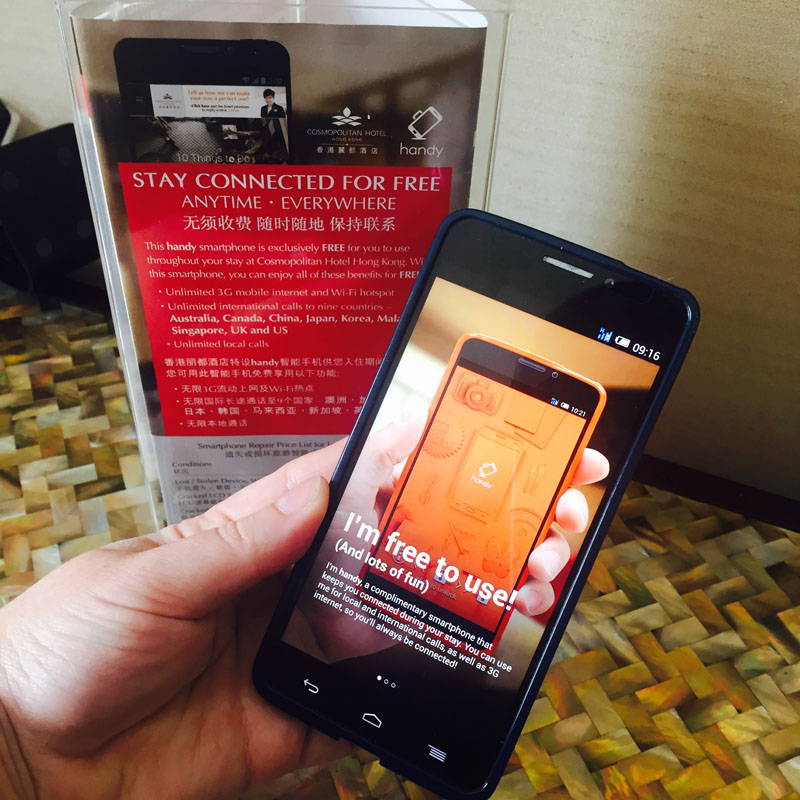 A portable wifi hotspot to help you get around Hong Kong with ease.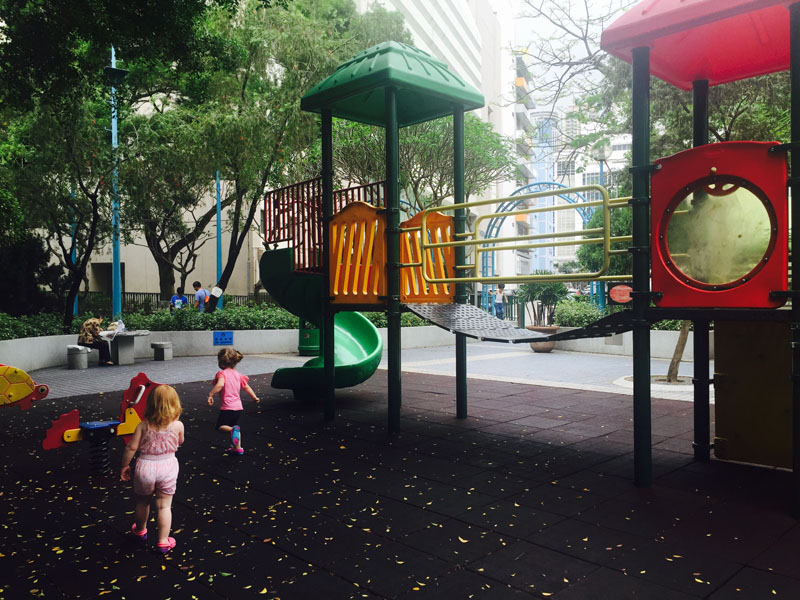 A small playground right across the street from the hotel.
A fantastic large playground is located nearby, on the opposite side of Happy Valley Racecourse. The playground includes accessible play areas, swings and charts for children with different abilities.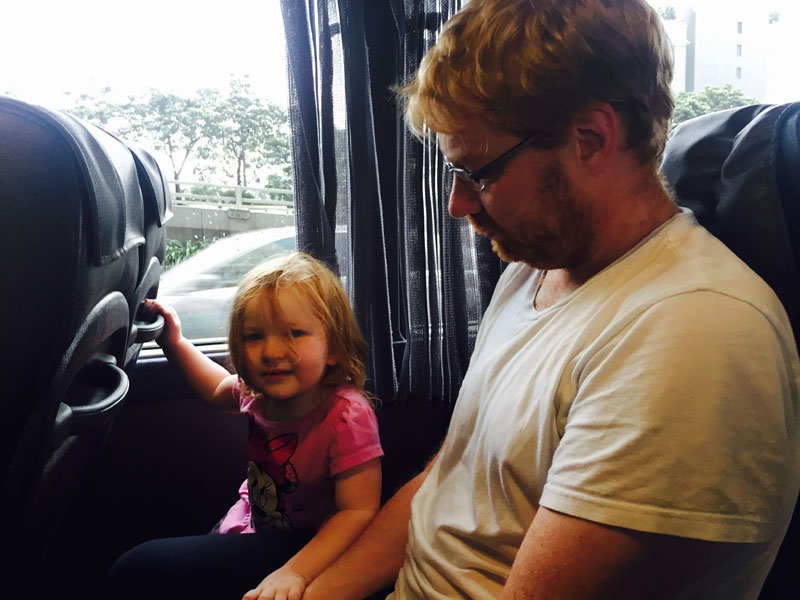 Free shuttle transfers to the Central Station and nearby underground stations.
Have I convinced you?
If you're looking for ideas where to stay in Hong Hong with kids, we cannot recommend The Cosmopolitan Hotel highly enough. It ranks #1 in our opinion for the top family friendly hotel Hong Kong has to offer and we were blown away at the quality and care given to young guests. If you're looking for hotels with family rooms in Hong Kong, then you can not look past The Cosmopolitan. It is without a doubt the best best family accommodation Hong Kong has to offer.
Note that The Cosmopolitan Hotel will be rebranding to become the Dorset Wan Chai later in this year so keep an eye out for changes.
Pin this post for later!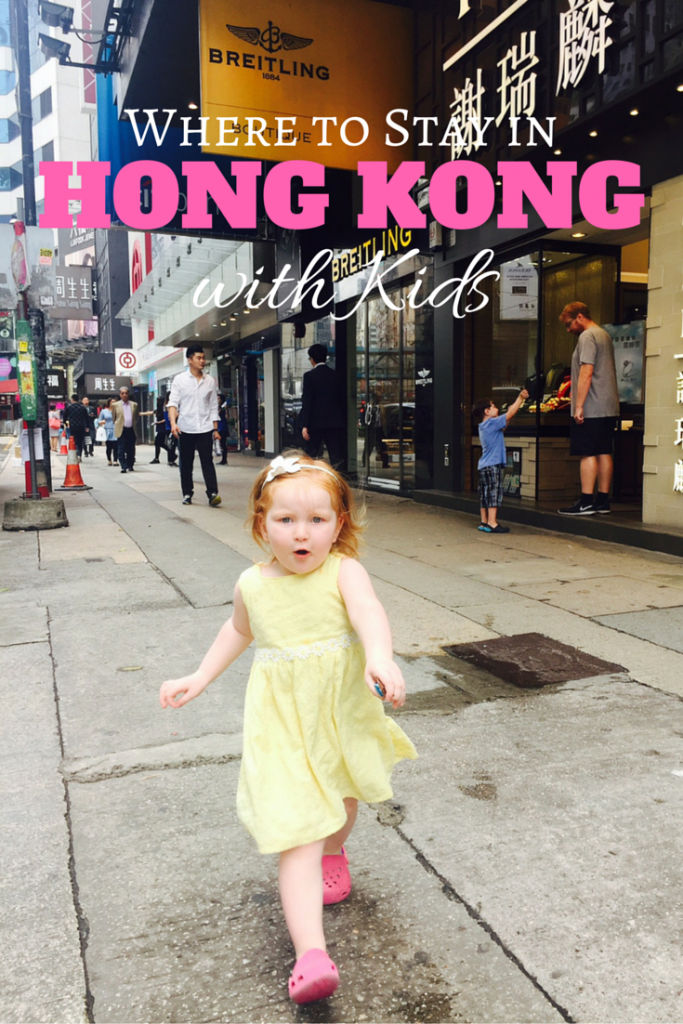 Disclaimer: We were guests of The Cosmopolitan Hotel but this in no way influences the opinions we share on this blog.