This post may contain compensated links. Please refer to my disclaimer here for more information.
Milan is often overlooked by visitors to Italy. As Italy's fashion and financial capital, Milan can feel a bit business-like. It doesn't have the same pull as Rome or the drama of Florence but Milan is still one of my favourite places to visit in Italy. In fact, I've been there several times and I would go back in a heartbeat. There are loads of great things to do in Milan.
Here are some of the reasons why I think Milan deserves to be on your Italy itinerary. You don't need a lot of time to devote to Milan, just a day or two will do, but don't skip it.
What You'll Find in This Post

Why You Should Visit Milan When You're In Italy
Il Duomo
All roads in Milan lead to the Duomo – Milan's 14th Century marble masterpiece. The best part of visiting the Duomo is that you can walk along the roof! Walking along the roof let's you get up close to the spires, spikes and statues that you can see from below.
Don't worry, you don't have to climb to the top yourself! There is an elevator around the back that will take you to the roof. It's actually quite an easy walk but there are a few narrow stairways that wind you up and down and around the corners. We did it with a kid and a baby in a backpack (and carrying around a stroller) so I'm sure you can too!

Panzerotti!
Just down an alleyway from the Duomo you'll find a shop selling Panzerotti. These lovely savoury treats are something I wouldn't have looked twice at but a local woman on our train in from France mentioned that they were the yummiest thing to east in Milan… and she wasn't wrong.
Kind of like a pizza pocket, warm and doughy, filled with sauce and cheese, these are a delicious little treat indeed. Our kids loved them. Here's how to find Luini's for Panzerotti when you're in Milan.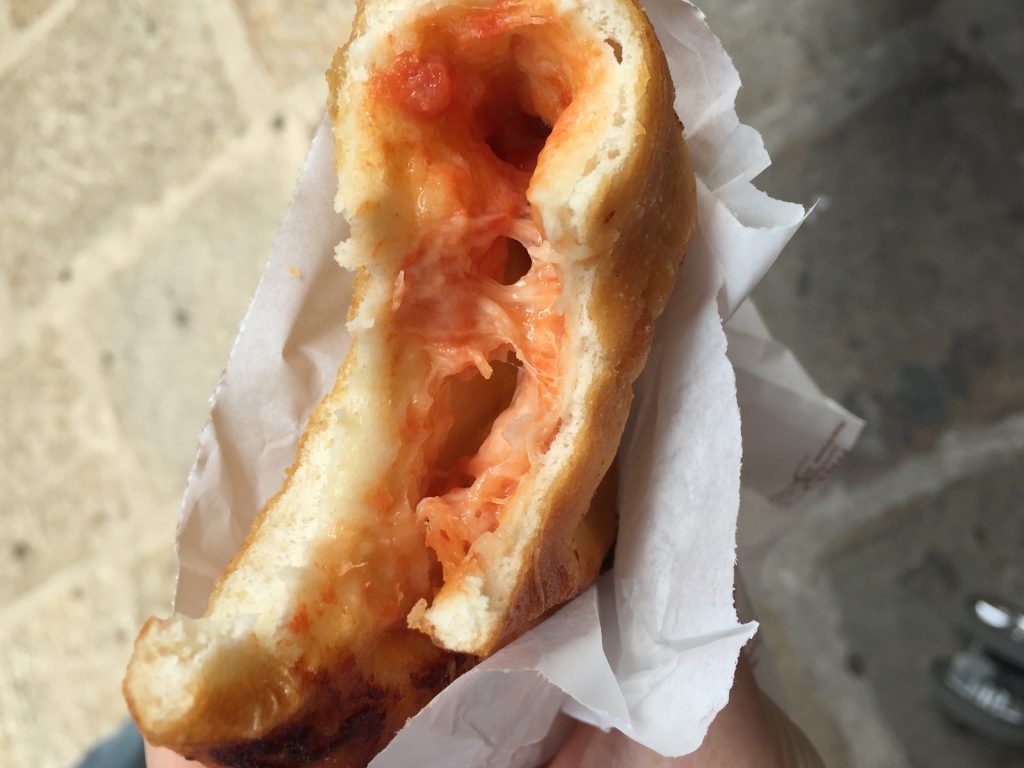 Milan's canals used to used for transport, including getting all that marble in to build the Duomo. However, this part of Milan has now been transformed into a wonderful district for shopping, galleries, dining and enjoying a walk along the canal.
The Navigli District is a lovely place to head in the evening for dinner. It's beautifully lit at night. After dinner, stroll along the canals and grab a gelato while you're at it.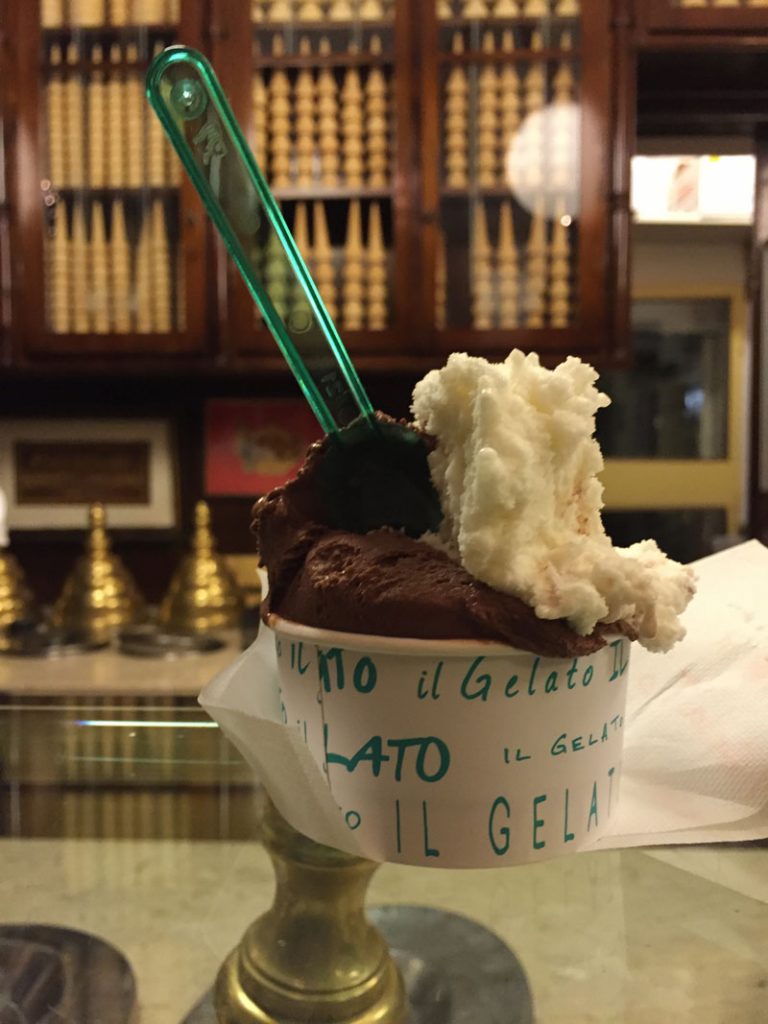 Da Vinci's Last Supper
Visiting Da Vinci's Last Supper in person is truly a breath-taking. Many people don't know that this most famous of artworks is not a painting but actually a fresco painted on the wall of a refectory. It's incredibly delicate and it's truly a miracle that this piece of art has survived since the 15th Century. You must see it but it's worth noting that you'll need to plan in advance, you can't take pictures and your ticket only gives you 15 minutes with the fresco.
It's really hard to get tickets to view The Last Supper. The official website sells out months in advance so unless you are really organised you will need to find a tour that includes tickets. A one day Milan tour is the best way to do this and what I did when I visited Milan. Even these tours can sell out fast so book a ticket for one as soon as you know you're going to be in Milan. Trust me, it's worth it!
You can find pre-reserved tickets to The Last Supper that include a guided tour over on Bookmundi. Having a guided tour also really helps you understand the history of the fresco and how it survived all this years.
Proximity to Italy's North
Milan is a great jumping off point for the other great parts of Italy's North. If you're coming from France or Switzerland via rail then Milan is a useful first stop in Italy.
You can reach Lake Como quickly and easily from Milan too. Whether you visit as a day trip from the city or stay overnight, Lake Como is definitely worth the trip. It is stunningly beautiful. You can take a boat tour of the lake and see all the gorgeous waterfront houses, including George Clooney's, or you can head up the funicular and take in the scenic vistas of Lake Como and the surrounding mountains from on high.
Have my reasons to visit Milan convinced you? Let me know if you'd like to visit Milan or if you have any other suggestions of great things to do in Milan!