This post may contain compensated links. Please refer to my disclaimer here for more information.
When you think of visiting the USA for a holiday, I'm guessing your mind will automatically switch to New York, LA, Vegas, Florida, or San Francisco, right? You wouldn't be alone in thinking this, and these are certainly some of the most popular destinations in this huge and sprawling country. What you are missing out on however is the beautiful interior of such a massive land, and the most northern states are certainly hiding a gem or two.
National parks within this part of America are famous, yet nobody really knows where they are. Mount Rushmore for example, do you know which state it is in? Probably not! This is why I think everyone should be turning their attention to visiting these states, as well as the other popular destinations we mentioned.
If you need a little more persuasion, read on.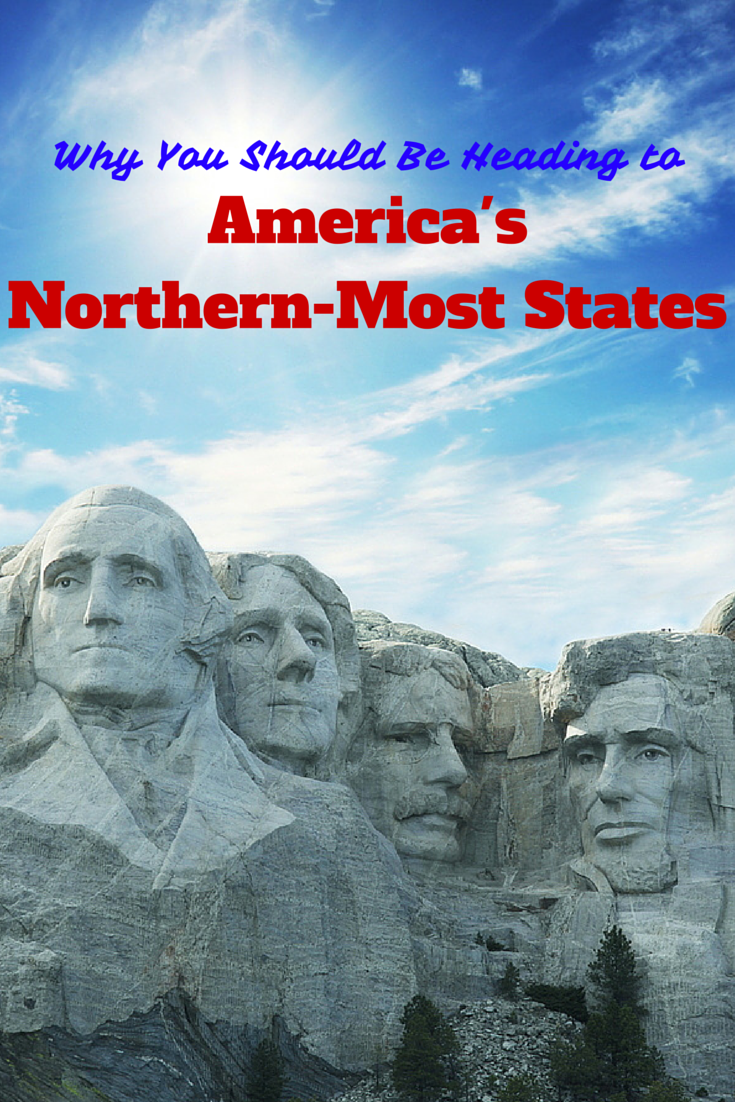 North Dakota
The great thing about North Dakota is that it is a fantastic blend of city life and outdoor activities. Bismarck is great for a spot of modern day life, however head out into the country and explore! There are plentiful why you should be heading to americas northern-most states to choose from, including hiking the Lewis & Clark Trail, or maybe jumping in a canoe to visit Mount Rushmore and historic Indian villages. The landscape is certainly dramatic.
South Dakota
Whilst North Dakota has that city and country blend going on, South Dakota is genuinely country, with huge open spaces and soaring mountain landscapes, including Mount Rushmore and the Crazy Horse Memorial. Badlands National Park is full of stunning sights to see, with dramatic rock formations, and sprawling prairies, which seem to go on forever. This is outdoor activity land in its purest form!
Montana
'Big Sky Country' is a state where you can breathe in fresh air and never be crowded. Extremely diverse landscapes give way to more open space than you will realise, with the Rocky Mountains and Great Plains all part of this area. You can hike, canoe, and walk to your heart's content, without ever bumping into someone else. Glacier National Park is certainly a feast for the eyes, as well as the famous Yellowstone National Park, although don't be expecting to see Yogi Bear!
Minnesota
This is another state which mixes city life with the outdoors, and Minneapolis and Saint Paul are fantastic choices for metropolis fun. Outside of the city you can enjoy activities along the banks of the Mississippi River, as well as Voyageurs National Park, with camping, fishing, hiking, and wildlife spotting to be found. If you fancy a spot of skiing, head to Grand Marais.
Wisconsin
Wisconsin is all about the lakes, two of them in particular – Michigan and Superior. Around these you'll find fishing, canoeing, and walking, again a great place for the outdoors, grabbing plenty of that fresh air. Milwaukee is fantastic for fans of museums, as well as plenty of beer companies offering brewery tours. If you want to head out to more water, Lake Geneva is beautiful, and a great spot for golfing, as well as Elkhart Lake for fishing and more golf.
Heading away from the more mainstream American destinations could certainly yield some fantastic experiences, and these particular states will certainly blow your mind with their raw beauty.
This post was sponsored by North Dakota Tourism.