This post may contain compensated links. Please refer to my disclaimer here for more information.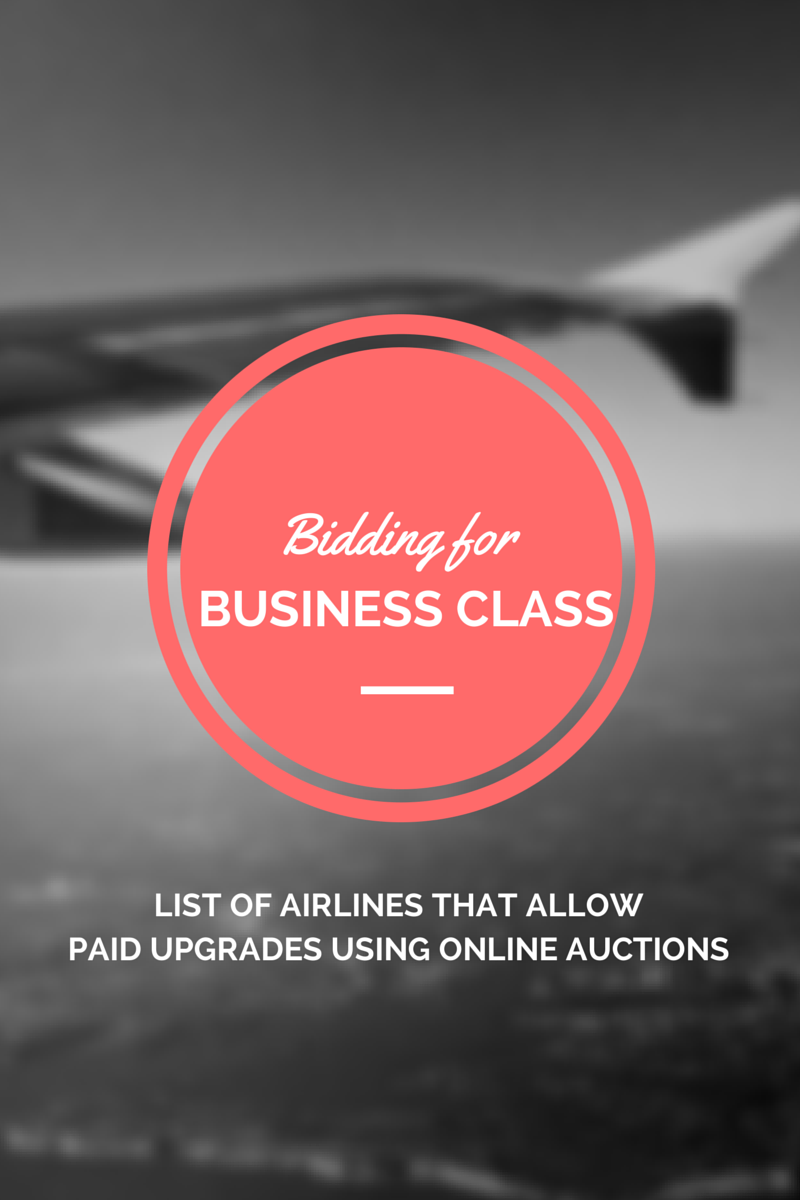 Bidding for an upgrade to business class is the latest and greatest way for anyone to try to upgrade their flight. I've already talked about our experience using the service on Etihad as well as tips to help you bid for an upgrade to business class. If you have a little extra money and are willing to risk spending your flight in economy, take the chance and bid for an upgrade to business class on your next flight. It sure beats paying full price for a business class fare!!
What airlines let you bid for a business class upgrade?
The following list covers all the airlines that currently offering a bid for upgrade programme. Note that some airlines only allow you to bid for the next level up which may be premium economy on some flights. You can also use it bid for upgrades from business to first class.
I'll update this list when I hear of new airlines offering this upgrade service. List updated AUGUST 2017.
Air Baltic
Fiji Airways
Qantas – NEW!
Airlines that offer bids through the Option Town system:
Option Town is a programme that essentially offers the same thing the individually airlines do plus some other interesting options like bidding for an empty seat next to you. You pay a small fee, currently US$3, to use the service but instead of a blind bid like the other airlines upgrades are at a fixed price for each route and are dished out on a first come, first served basis.
Adria
Air India (I flew with them in February 2017 and they weren't curently offering upgrades with Option Town but do check now!)
Cyprus Airways
Insel Air