This post may contain compensated links. Please refer to my disclaimer here for more information.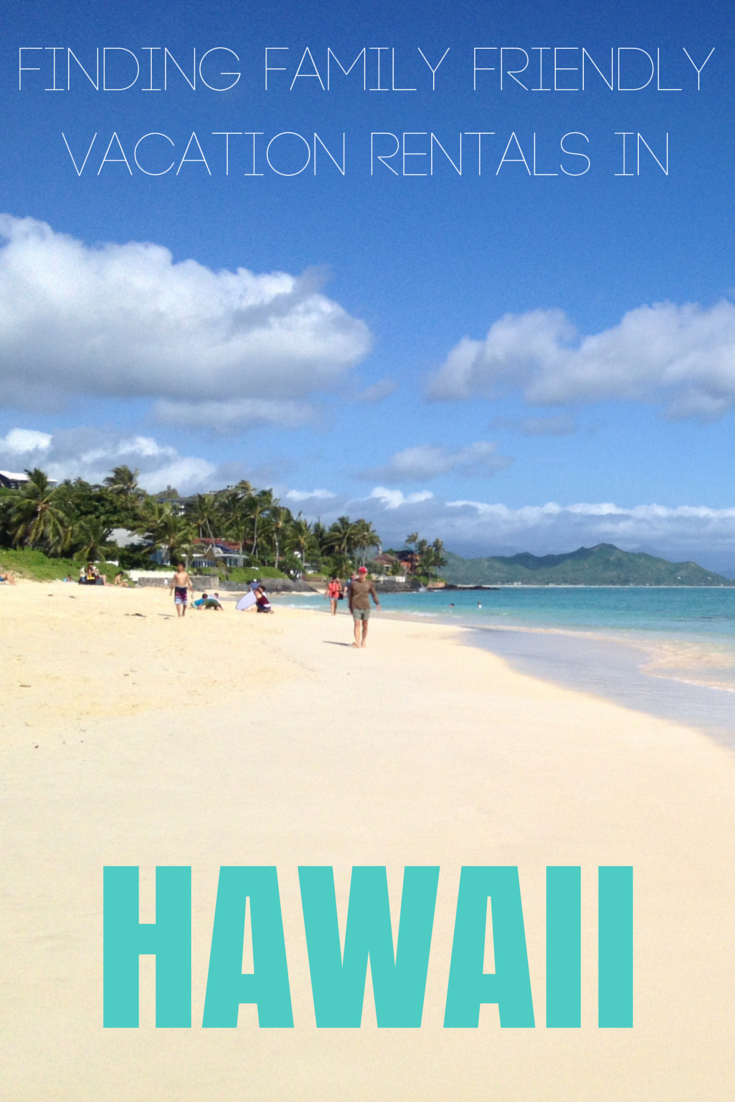 Finding accommodation in Hawaii was difficult. Much more difficult than any other location I've come across in my travels.
We knew we wanted to stay in an apartment with at least one separate bedroom to make travelling with two small children easier. Having somewhere to make simple meals, space to play and a dedicated sleeping space to make bedtime easier were all essential. As August is the hottest time of the year in Hawaii, and we were coming from a New Zealand winter, we knew we needed air-con.
Only one month out from visiting, I found that many apartments and condos were fully booked by US families making the most of their summer holidays and my choices were quite limited. (We had to leave our booking so late as we were waiting on approval of our B1/B2 visa for the US.)
Furthermore, there were quite a few frustrations with using vacation rental sites like Airbnb and VRBO. Especially in Waikiki, studio apartments were listed as one bedroom which made filtering search results a waste of time and meant finding something I thought was great only to realise it wasn't going to be big enough.
Want to try out Airbnb? Click here to get a $25 off coupon.
Most of the condos and apartments listed on these sites in Hawaii are second homes owned by mainlanders. This means that property management companies are the ones dealing with you on Airbnb and they basically use the site as a form of advertising but then want you to book and pay directly with them. I didn't feel 100% comfortable doing this. What's more, because they list their units on multiple sites none of the calendars were up to date. I made umpteen enquires only to be told that the unit I was after wasn't available.
I did manage to find eventually manage to find us somewhere to stay on each of the islands we visited. It took me hours and hours so, for convenience sake for future Hawaii-bound families looking for vacation rentals…
Here's Where We Stayed:
Oahu
We chose one bedroom condo in the heart of Waikiki. Waikiki was a great place to start out Hawaiian trip. We could walk everywhere – the beach was only one block away! Our apartment at Waikiki Banyan had a great pool and playground with lots of families around to chat to and play alongside. The air-con was cold, the beds comfy, the parking was free and the internet was fast. Although the unit was old, it had been refurnished and was in better than it looked online.
Price: We booked through Airbnb for a total price of $1149 USD for seven nights including all fees and taxes. 
Airbnb listing: https://www.airbnb.co.nz/rooms/3250201

Kauai
Our accommodation in Kauai was beautiful! When I opened the door I couldn't believe how big the condo was, especially after how small our Waikiki apartment felt. Big and beautiful came with a price tag though. I ended blowing the budget on our Kauai accommodation because I could not find anything available in Poipu which is really where we wanted to be. Poipu beach has a wonderful playground and great swimming for small kids plus lots of dining options. Other parts of the island were cheaper but, on the whole, everything in Kauai cost a lot more than the other islands we visited. I searched tirelessly for somewhere in Poipu with two bedrooms, a pool and air-con and nowhere seemed to fit the bill. I finally found our place on VRBO and booked direct with the owner. I didn't realise until we arrived that the condo did not have air-con. VRBO has a tricky way of filtering search results and somehow I neglected to double check with the owner if the unit was air-conditioned. It wasn't and we were quite hot and sticky all week but the condo was so beautiful I didn't end up minding! The condo was in Manualoha at Poipu Kai resort.
Price: We booked direct with the owner for a total price of $2466 USD for eight nights including all fees and taxes.
VRBO listing: http://www.vrbo.com/426123

Maui
I really didn't know a lot about Maui going in so my main focus was finding a beach that was good for small children. I choose Kamaole III beach as it had good reviews from families and lots of accommodation choices. Our condo was in Kamaole Sands, a 70s era condo resort that had a great family vibe. On Wednesday night they do an afternoon mixer by the pool with free drinks and entertainment which was a lot of fun. The unit itself was thoroughly retro – flowery cane furniture, wood panelling and a mezzanine. It was dated but really well kept. I felt like I was in a time warp to my childhood home. The management company offered me a late checkout until 5pm which was great for our night flight – many other places charge and extra day for this.
Price: We booked through Airbnb for a total price of $1458 USD for seven nights including all fees and taxes.
Airbnb listing: https://www.airbnb.co.nz/rooms/1209768