This post may contain compensated links. Please refer to my disclaimer here for more information.
The beginning of our week on Koh Phangan was somewhat of a trainwreck, marred by tantrums and generally feeling bummed. Reuben's mood was bringing me down and my thoughts on everything else quickly became overly negative.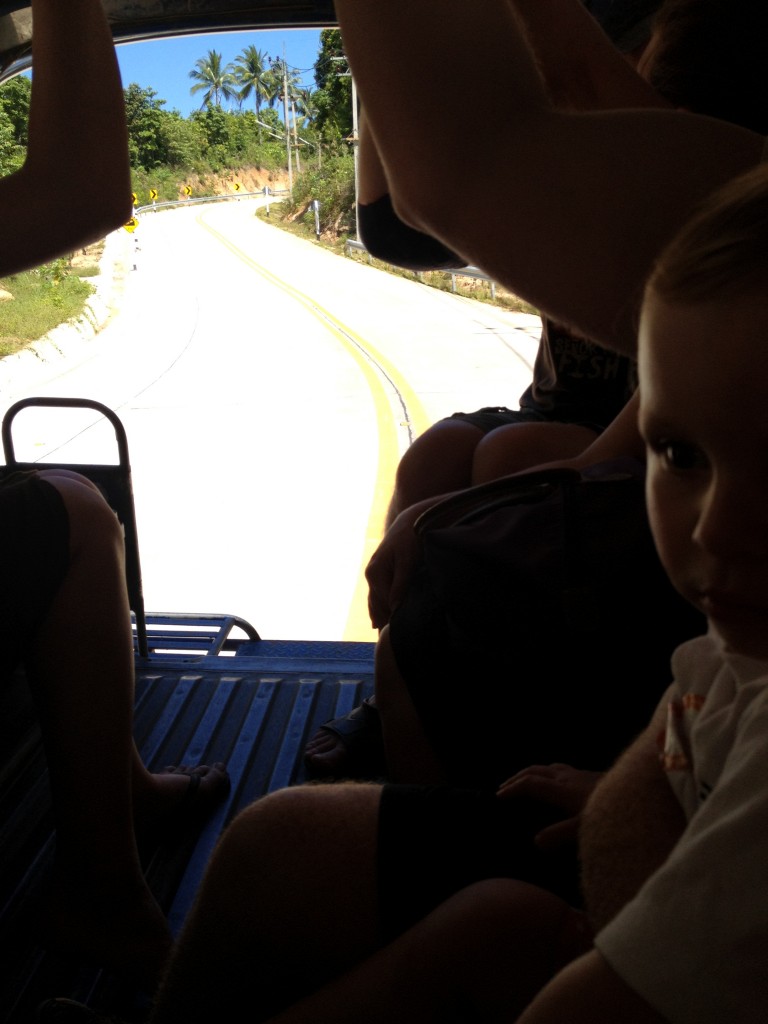 I received some fantastic advice and much needed sympathy from my friends, family and fellow travelling parents. Thank you all for taking the time to provide support and suggestions.
Here's what I took from what you said:
Let go of your pre-child ideals, attitudes and abilities. Mourn it, even. Don't be jealous. Have a cry and get over it. Pretend for an hour or afternoon that you are a free and easy 20-something.
Make him feel secure. Even though he's being awful, he still needs love and cuddles. Even if he's crying, try and show him you care (and are not just annoyed).
Listen to him. There may be a reason for his distress. It may not be screaming for screaming's sake.
No one is happy if Mama ain't happy. Take time away from both husband and child. Get your head together – relax, meditate, try to enjoy the surroundings.
Enjoy time together as a couple. At night or during nap time. Watch TV, talk to one another, snuggle.
Do something different. He's sick of the beach. Seek out a park or a boat ride. Mix it up.
And things have improved. They're not perfect but they're getting better.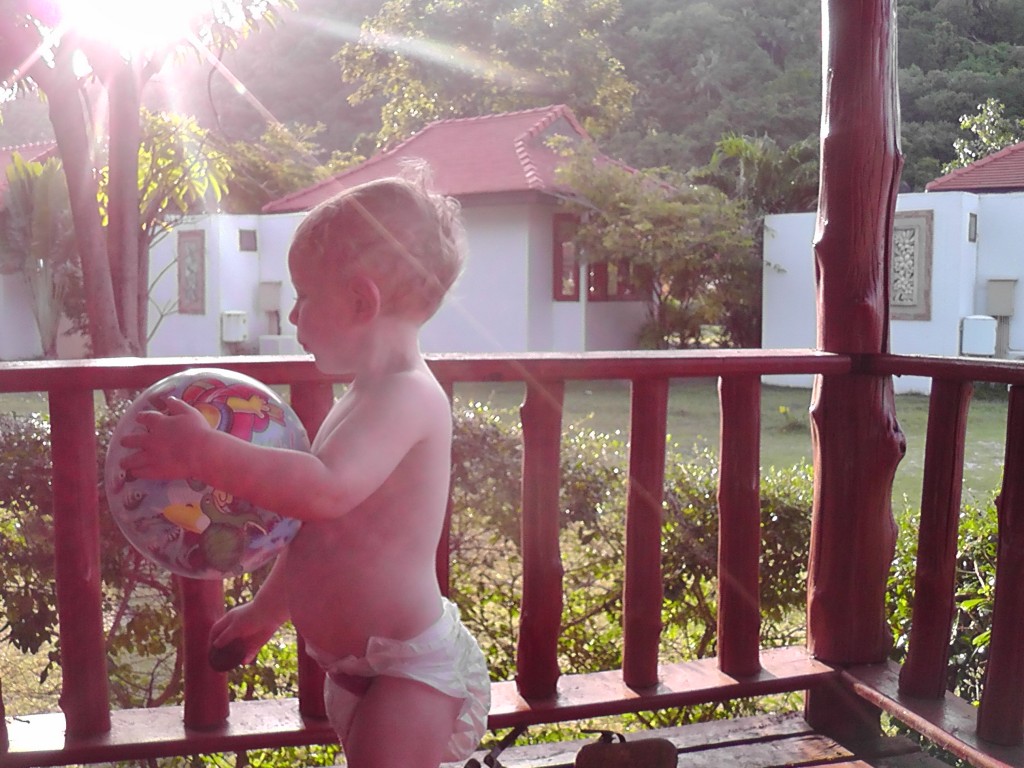 We moved to a larger room. An extra NZ$12 a night for double the space is well worth it. If Reuben isn't keen to play outdoors, like I thought he would be, then a bigger room is a must. An extra few metres makes all the different. Sometimes size does matter! He seems happier and is playing more – toy cars, throwing a ball, colouring with crayons and sweeping the deck with the little broom.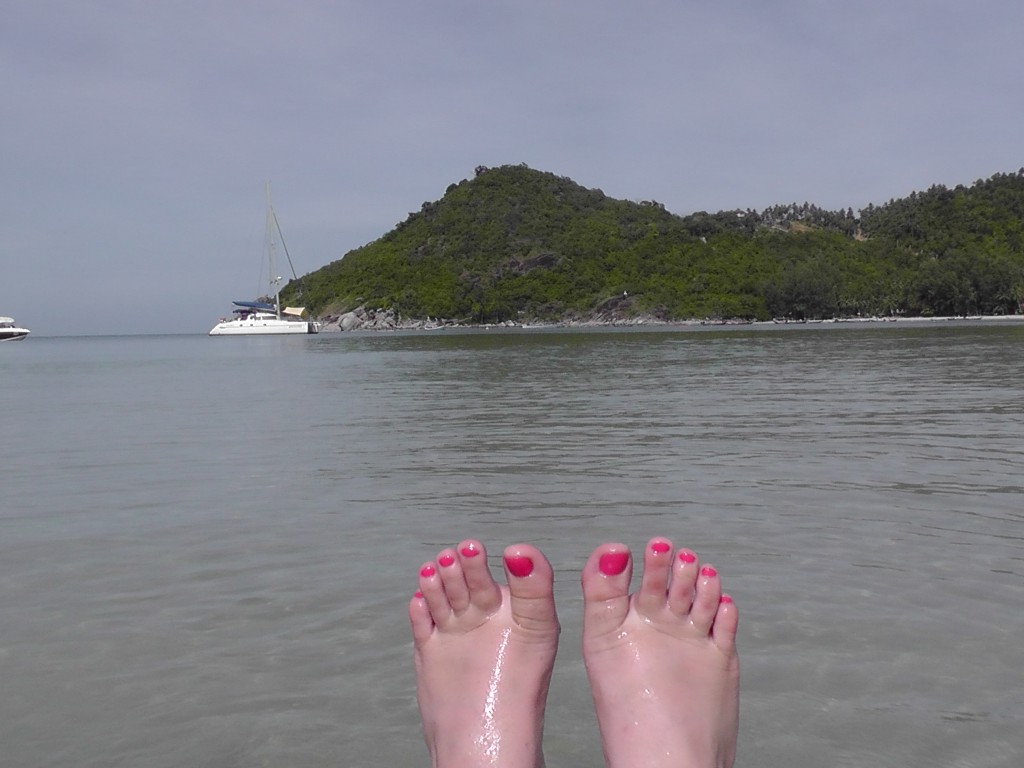 I've spent a bit of time alone. Had a few massages, sat out in the sun and swum in the ocean.
We're sticking to a routine. We're eating at the same place breakfast, lunch and dinner. Having almost the same meals. He's playing with the restaurant staff and has space to run around.
We're spending time learning. Reuben's vocabulary has increased dramatically since we started travelling. We've started challenging him with more and more words every day. He's loving it and picking words up very quickly. Even words he probably shouldn't know like "Simpsons" and "ashtray". I wish I'd bought the flashcards!
We are giving in to his demands. I'm not sure this is what we're supposed to do… but it helps. Especially in the morning, if he gets what he wants he seems to be in a better mood for the rest of the day. So… he's eaten ice cream for dinner, potato chips for breakfast and gets to watch DVDs whenever he wants. Is it a big deal? Not really. Would we do it at home? No way. For now, it's serving a purpose.
He may have been feeling under-the-weather. We did an experiment and slipped some baby Paracetamol into his bottle one morning. It seemed to chill him out a little. So maybe he had a headache or sore throat. I wouldn't be surprised if the amount of screaming he's been doing was actually physically hurting him.
We're still having "beaucoup de tantrums" but they have lessened in quantity and severity. Partly because of just giving in. Partly because I'm feeling a lot more sympathetic to Reuben's needs. I realised I was being a tad selfish and forcing him to do things because I wanted to do them and I wanted him to have fun doing them.
Just to reiterate, to myself and my readers, that my child is not awful all of the time, here are some photos of him being thoroughly beautiful.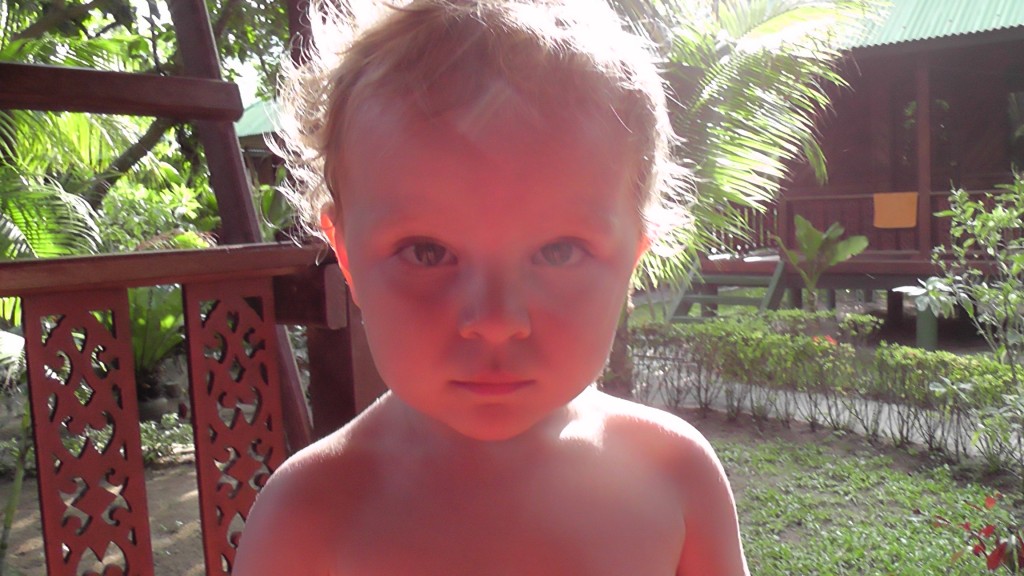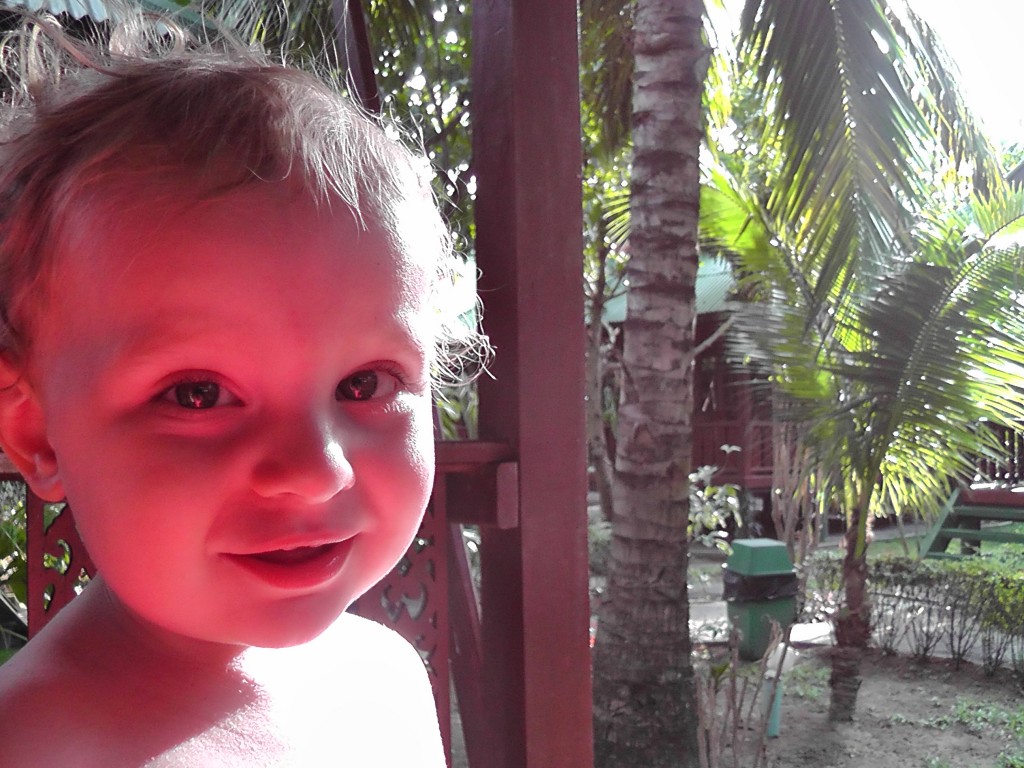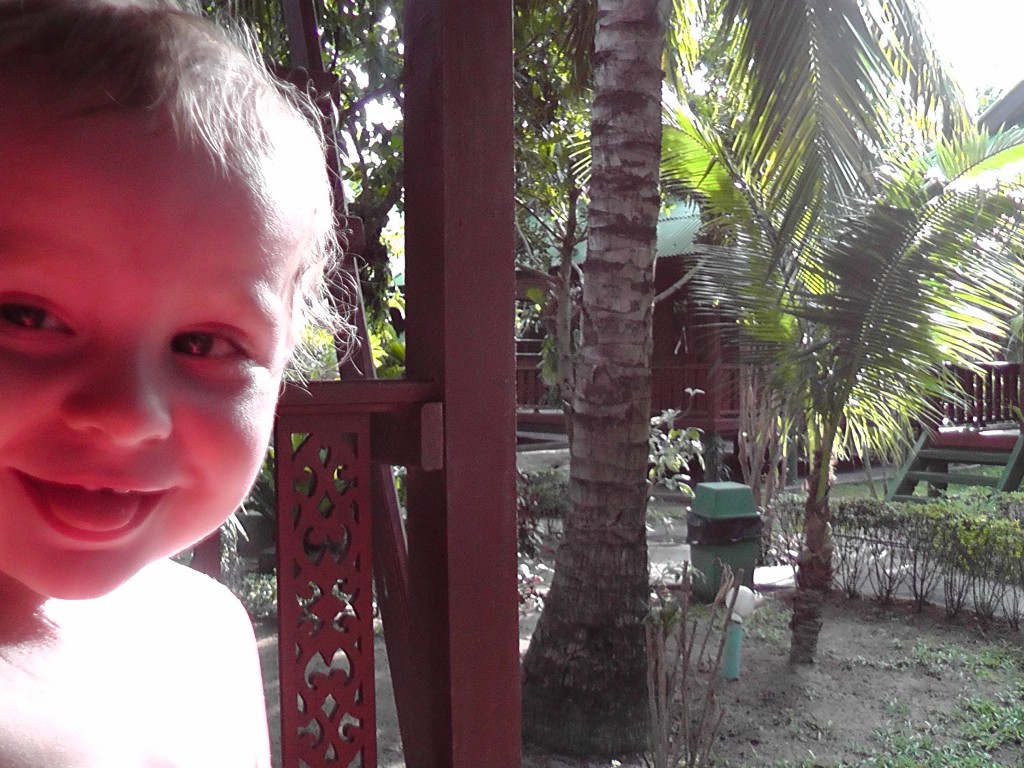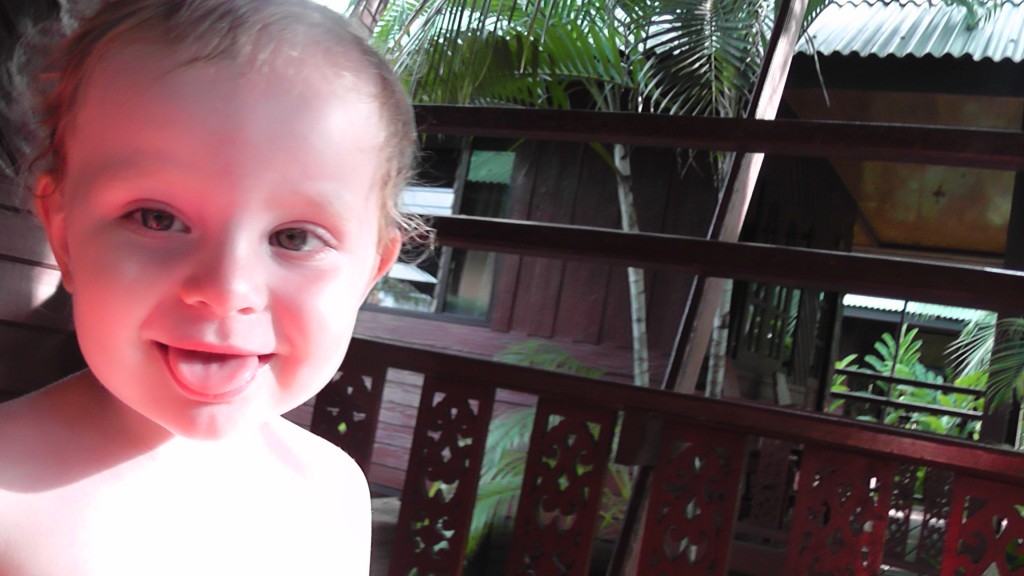 If you liked this post, use the buttons below to share it on Twitter, Facebook or email it to a friend.