This post may contain compensated links. Please refer to my disclaimer here for more information.
The Hawaiian Islands are extraordinary. Each one is unique. Kauai is known as "The Garden Island" and immediately on arriving you can see why. A huge expanse of green stretches across the island, jutting up abruptly to form enormous, wonderfully shaped mountains.
Only 10% of Kauai is accessible by road making a Kauai helicopter tours of the island the absolute best way to see everything Kauai has to offer. And, there's a lot on offer. Waterfalls, canyons, perfectly-shaped bays, sandy beaches and mountainous craters. The stunning Napali Coast is the jewel in Kauai's crown – huge emerald mountains that drop straight down into turquoise waters.
There's a lot to do in Kauai but most of the activities are geared towards older children (8+). I was surprised to learn that helicopter tours Kauai accept young children and babies as passengers. I knew we just HAD to do this!
Kauai Helicopter Tours: Amazing Photos of Na Pali Coast + Take the Kids!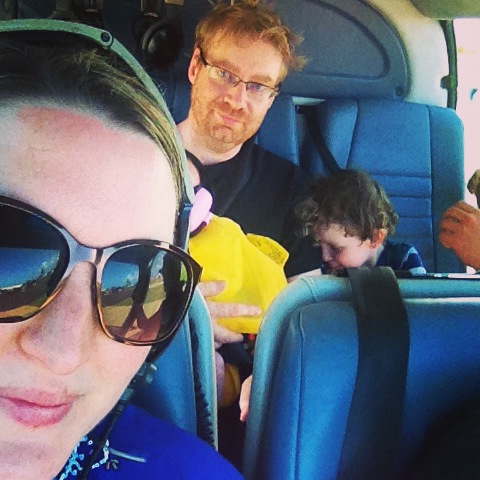 Our 50 minute helicopter ride was booked through Island Helicopters, one of the best helicopter tours Kauai.
After a quick safety briefing we were loaded into the helicopter and up we went to enjoy our helicopter tour of Kauai. Music piped through our headsets helped build excitement and atmosphere. That first few minutes of my very first helicopter ride were terribly exciting.
For the next hour, I couldn't wipe the grin from my face as I sat up front next to the pilot snapping pictures of everything I saw. Hazel (aged 5 months) quickly fell asleep thanks to the noise and motion of the craft (and a paid of pink baby earmuffs). Reuben (aged 4 years), who is notoriously difficult to please, was very excited and happily stared out the window for the entire journey, falling asleep only for the last 5 minutes.
If you only do one thing in Kauai, make it this!
You will not regret spending the money for this once in a lifetime experience. Our Kauai helicopter tour is, hand sdown, the best thing I've ever done on my travels. Not convinced? Check out the pictures below to see just how truly stunning the island of Kauai is!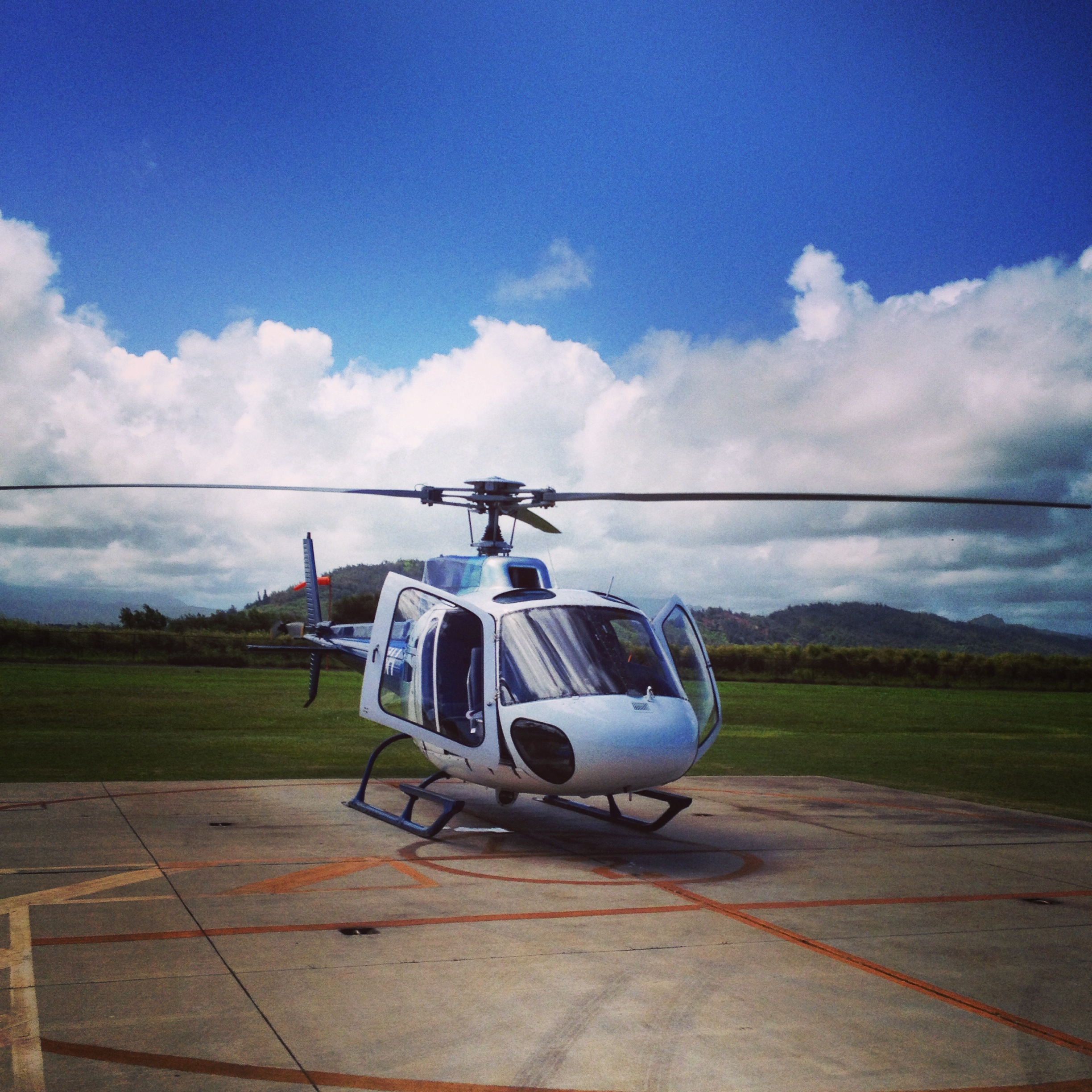 Visiting Hawaii soon?