This post may contain compensated links. Please refer to my disclaimer here for more information.
We spent the last week in Sydney and decided to try out some of Sydney's best accommodation. We attempted to stay in a accommodation across three different price brackets – budget, midrange and luxury. Our budget option was the Sydney Harbour YHA – a youth hostel located in The Rocks. We've never stayed in a hostel as a family so were interested to see if staying in hostels with kids was a good idea.
We were blown away by how great the Sydney Harbour YHA. I wouldn't hesitate to recommend it to any form or traveller – backpacker, couple travelling together, families or even older travellers. Here's a rundown on our stay: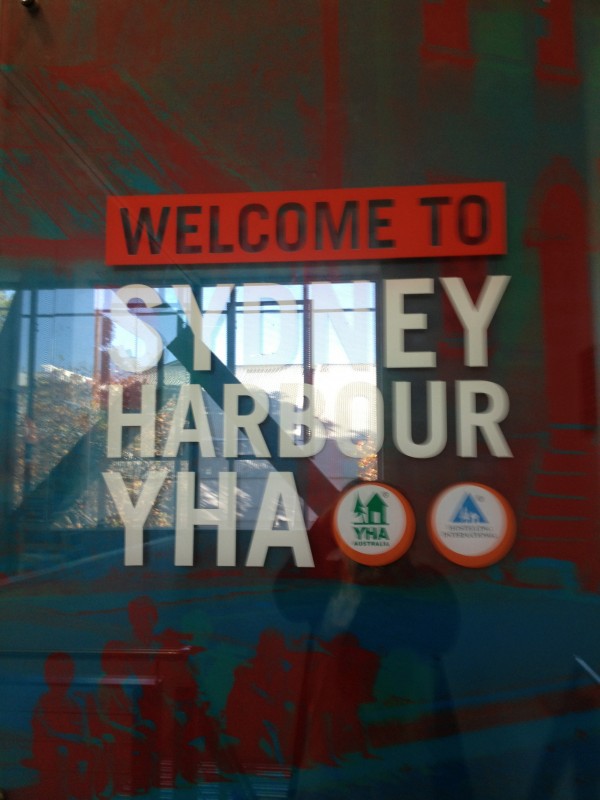 About the Hostel
The Sydney Harbour YHA is an award winning hostel that opened in 2009. It's a purpose-built hostel so the layout is great. It's big, accommodating up to 354 guests… but not overwhelming. There are several great common areas – a fully equipped kitchen, a lounge area, tv room and amazing roof top terrace. The hostel has four and six-bed dorms, family rooms and private double & twin rooms.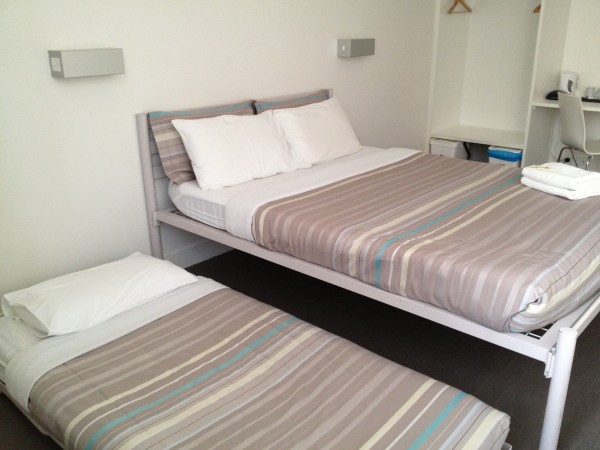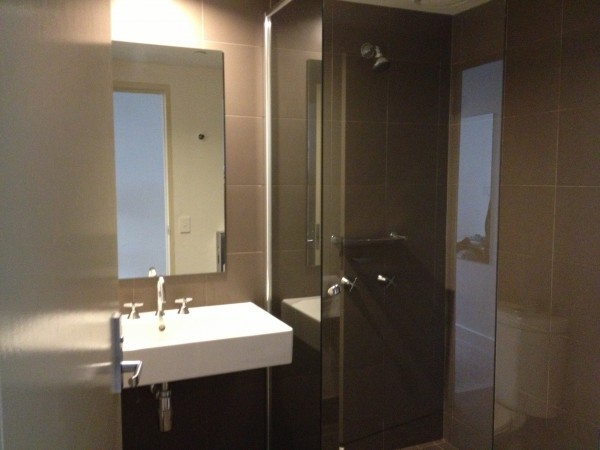 Our Room
We were accommodated in a private room with bathroom. Our room was generously sized and had a queen bed for us with a trundle bed underneath that pulled out for Reuben. He was pretty excited to have his own special bed to himself!
Our bathroom was stylish and had a great hot shower, vanity, mirror and loo. Soap and towels were provided and changed daily. It didn't have a bath but the communal bathroom across the hall had one which was handy even though we didn't use it.
We weren't expecting such good in-room amenities for a hostel – reading lights, kettle with free tea & coffee, cupboard space, work desk and chair. It was by no means basic and we didn't at all miss having a TV. The in-room recycling bin was a thoughtful green touch – one I've never seen elsewhere but something I'd love to see in every hostel or hotel room.
The Location
The location of the Sydney Harbour YHA is stellar. The Rocks is one of the most sort after spots in Sydney, right at the bottom of downtown perched on a rocky outcrop at the foot of the Sydney Harbour Bridge.
The Rocks are is chock-full of restaurants and bars making it very popular on weekends. This makes the Sydney YHA the perfect spot for a fun weekend in Sydney. If you've got your heart set on eating somewhere in particular – book a table! Lots of the restaurants we wandered past were full to bursting on the weekend. Urbanspoon has a tonne of restaurant listings in The Rocks. They're all pretty pricey though.
The only downside about staying in The Rocks was the steep climb to reach Cumberland Street from George Street. Not only is the walk steep but there are a lot of stairs which were difficult to manage with a stroller. Be prepared to take your child out and carry him. Thank god we only had a small umbrella stroller which is easy to carry with one hand. A big three-wheeler would have been a nightmare in this situation.
What makes Sydney Harbour YHA special?
The view from the rooftop terrace has got to be one of the best in Sydney. With the Harbour Bridge to the left and the Opera House to the right, we were blown away by the views. Truly five-star views at hostel prices. We lucked out and caught the last two nights of Vivid Sydney during our stay. It was magical to see Sydney's iconic buildings lit up in technicolour each night.
Not only is this a great place to stay but it's also an interesting archaeological site. The hostel is built on historic land and during the build many artefacts were uncovered and preserved. The site of the hostel is merely 500 metres from where the first Europeans arrived in Australia in 1778! These artefacts from early Sydney life are cleverly displayed around the hostel – most are everyday items like spoons, mugs, jewellery but it's a fascinating glimpse into what life for the early settlers in Sydney must have been like. The hostel manager, Ross, runs a tour of the archaeological dig site every Monday morning.
YHA Australia kindly sponsored our two-night stay at Sydney Harbour YHA.