This post may contain compensated links. Please refer to my disclaimer here for more information.
I couldn't stop thinking about it. Slurpy, soupy, noodley delciousness. It was the only thing consuming my thoughts. Decision making, deschmision making. In the end, it's all about the noodles.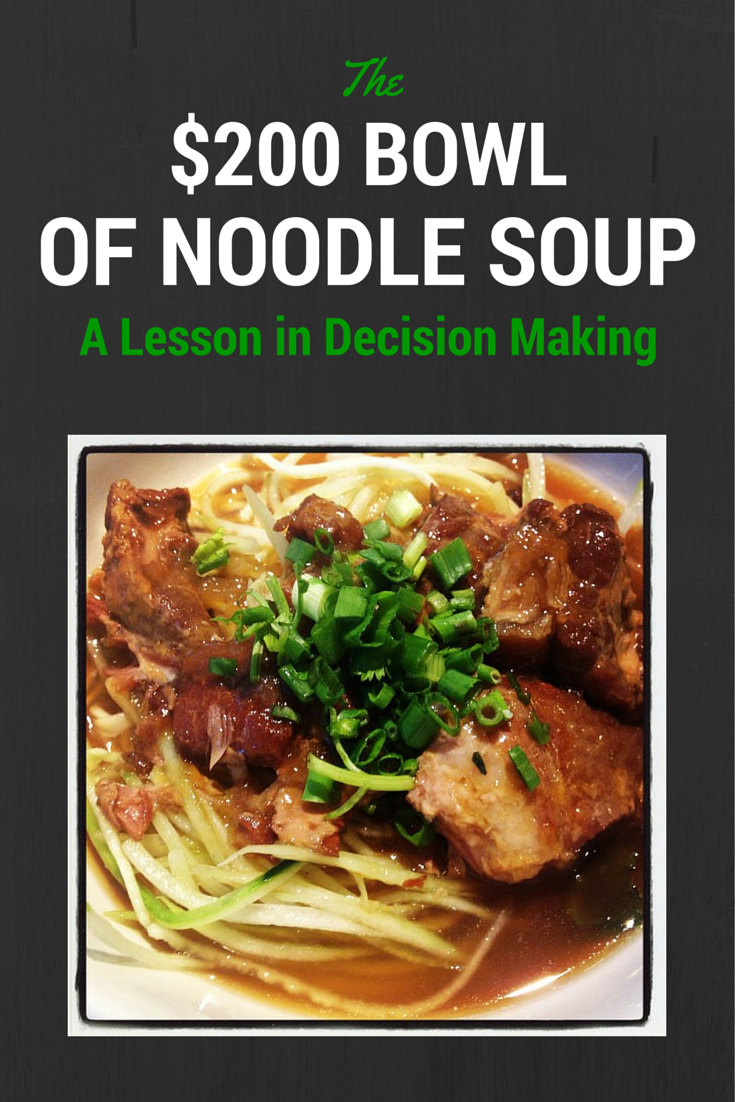 We were headed back to Asia. Somewhere, anywhere in Asia. That was a given. Probably in the South Eastern part as that's where we head when we want a cheap and easy few months. We decided on Thailand as our ultimate destination and while I'm trying to make logical decisions and weigh up flights times, durations, budget and airline quality…. all I can think of is this damn bowl of noodle soup!! I ate it in Singapore last year and, at the time, I thought it was one of the most delicious things I'd ever eaten.
Making a Decision
The flights from Brisbane to Kuala Lumpur were the best in terms of price and time. We could hop on the Malaysia Airlines at night in Brisbane, sleep on the plane, wake up in Kuala Lumpur and then hop an early flight to Bangkok. The decision should have been easy.
Then I found a flight on Etihad that would take us from Brisbane to Singapore for only $200 more total. It was a day time flight – eight hours on a plane with a toddler is never ideal but flying overnight is a hell of a lot easier. A few days in Singapore was all we needed. We could fly to Bangkok on Air Asia later allowing me time to get my ultimate bowl of noodle soup.
And I started to ponder. I consulted Lee, my Facebook community and the whole week my thought process went something like this:
"We can save $200 by taking the flight to Kuala Lumpur."
"But then you don't get the noodles."
"Yeah but a night flight is soooo much better with a toddler than a day flight."
"No noodles though."
"We won't have to spend hundreds of dollars more on a hotel in Singapore if we fly to Kuala Lumpur then straight to Bangkok."
"Think of the noodles woman!!!!"
What did I decide? Yes, you guessed it! The noodles won out in the end. It made perfect (or imperfect) sense to me.
A Lesson in Decision Making – Follow Your Gut (Literally)
If your gut is telling you one thing but you budget, brain and common sense is pulling you in another direction… you should follow your gut. If something feels right it probably is the right decision for you.
If your gut is literally begging you to go to Singapore and give it noodle soup, despite the fact that that bowl of noodles is going to effectively cost you $200 more in flights alone, you should do it.
I'm glad I did.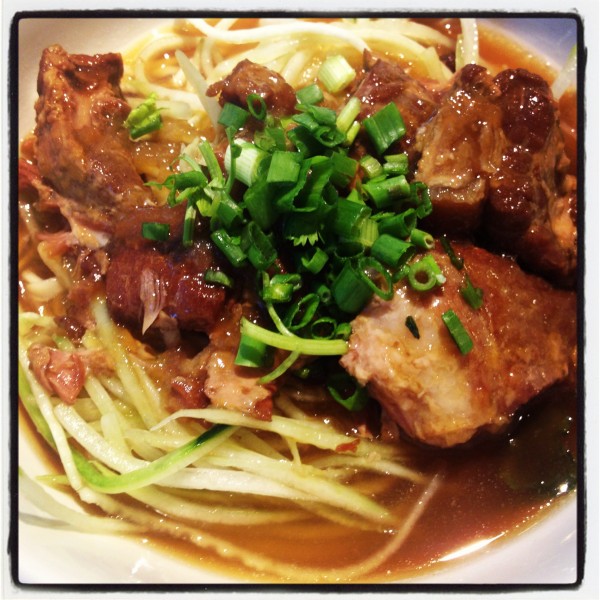 The Noodles
For the record, the actual bowl of noodles was only about S$8. And it was delicious. Handmade noodles, melt-in-your-mouth pork ribs, shredded cucumber, green onions and strong broth. If you want to eat it too go to Noodle Star in the food court of the Marina Bay Sands. You won't be disappointed.