This post may contain compensated links. Please refer to my disclaimer here for more information.
Over 130 million people travel through London airports every year but it may come as a surprise to you that London has not one but five airports servicing travellers. Be wary of which airport your flying into when you're next booking a flight to London as you could end up arriving more than 40 miles from the city itself.
I'm quite proud of the fact that I travelled through all five of London's airports during my 2+ years living in London. While each airport has it's benefit, you'd be wise to factor in transport times and costs when making your decision about what flights to take in and out of London.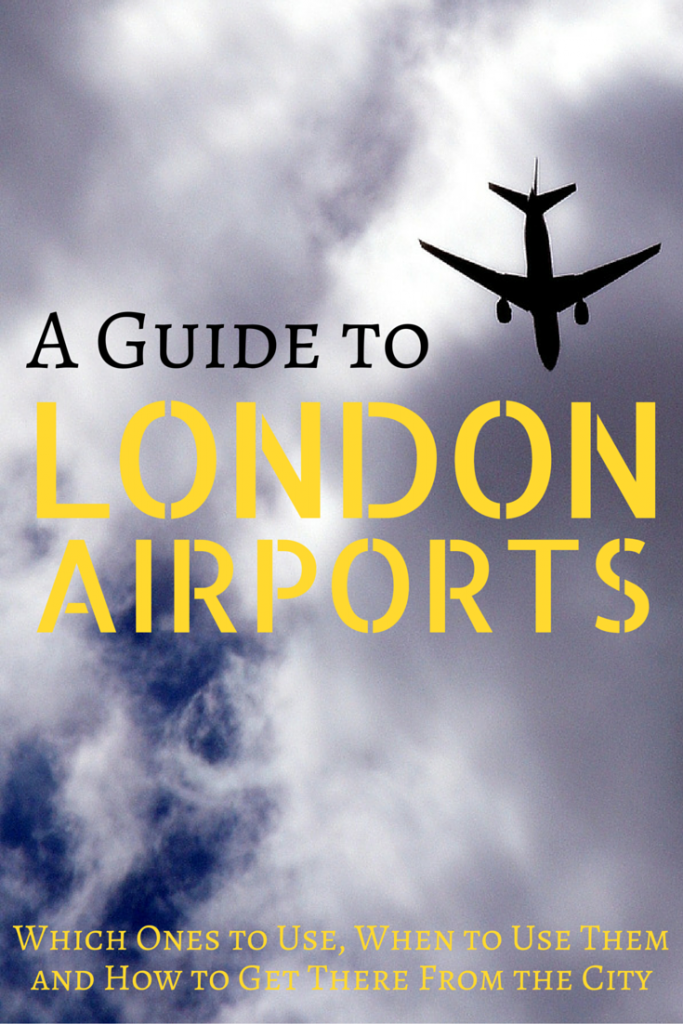 London Airports Guide
Heathrow (LHR)
17 miles from Central London
Heathrow is London's main airport. It's the busiest airport in Europe (by passenger numbers) and the third busiest in the world. Almost 70 million people pass through Heathrow every year! The airport is big and comprises of five terminals. If you're travelling long haul into Britain it's likely you'll be arriving via Heathrow
How to get there:
Travel from Heathrow into London can be made by the London Underground (aka The Tube) making it significantly cheaper to come in and out of Heathrow airport. It takes just under an hour to reach Central London on The Tube and costs £5 . If you're in a hurry and have the cash, the Heathrow Express train will land you at Paddington Station in just 15 minutes and costs £20 one way (or £34 return).
Transiting from Heathrow to Gatwick (and vice versa) can be done either by direct coach or, if you've got more time and want to go into the city, a combination of underground and train. The coach takes just over an hour and costs £25. By public transport, allow yourself at least three hours between flights.
Best for: Domestic flights, short haul and long haul flights on full-service airlines
Gatwick (LGW)
28 miles from Central London
Gatwick is the second busiest airport in the UK servicing over 33 million passengers each year. It takes a wee bit more time and effort to get to over Heathrow. It's served by a mix of full service, budget and charter airlines. If you're visiting cities south of London, like Brighton, Gatwick is a good choice to fly in and out of.
How to get there:
The Gatwick Express speeds passengers from London's Victoria station to Gatwick Airport in only 30 minutes. The journey costs £17.70 one way or £31.05 return if purchased online (slightly more for booking at the station). Trains leave every 15 minutes in both directions.
Best for: Budget airlines flying to Europe and if you're visiting Brighton or other areas south of London
London City (LCY)
8 miles from Central London
London City Airport is actually located near Canary Wharf in the Docklands area east of Central London. It's by far the smallest of London airports, only seeing 3 million passengers each year, but it's proximity to the City makes it a convenient choice for business travellers. It serves European centres almost exclusively, the only exception is a British Airways flight to New York. One of my favourite London memories is travelling on the DLR towards the airport watching the sun come up over Canary Wharf.
How to get there:
London City Airport is a breeze to get to. It's accessible by the DLR (Docklands Light Railway – a funny, little unmanned train) which in turn connects with the London Underground for a total journey time of only 30 minutes from Central London. The journey will cost you £3.20.
Best for: Business travellers, full service airlines to Europe and those living or staying in East London
Stansted (STN)
40 miles from Central London
Stansted is the fartherest of London's five airports. It's serviced almost exclusively by budget airlines like Ryan Air and Easy Jet and a few charter airlines like Thomas Cook. While it's quite a distance from London, just under 20 million passengers travel through Stansted each year. I was a frequent passenger at Stansted airport when I lived in London. So many cheap flights to Europe left from Stansted and, as I lived in the far Northern suburbs of the city and my neighbour was a taxi driver, it was relatively easy for me to get to.
How to get there:
The Stansted Express runs from Liverpool Street station every 15 minutes. The journey time takes between 45 minutes and one hour. Tickets cost £23.40 one way and £32.80 return so it's worth factoring in the extra cost when looking at flight prices. If you live in or a staying with friends in the Northern suburbs of London, a minicab (unlicensed taxi) can get you to Stansted for £30 each way. If there's more than one of you, it's cheaper than taking the train.
Best for: Budget airline flights domestically and to Europe, if you're staying in London's Northern suburbs
Luton (LTN)
33 miles from Central London
Luton is a small airport and only sees around 9 million passengers a year. The majority of Luton's passengers come from bugdet airlines Easy Jet & Wizz Air and charter airlines Thomson & Monarch. Luton was my least favourite of London airports. Due to the fact it didn't have a dedicated train service or it's own station it felt like a lot more time and effort was involved in travelling to Luton.
How to get there:
Access to Luton is by train to Luton Airport Parkway station followed by a shuttle bus ride to the terminal. From London, take the train from St Pancras station run by First Capital Connect (FCC) to Luton Airport Parkway station. There are six trains an hour and it takes around 35 minutes. Trains cost £13.50 each way plus an extra £1 for the shuttle. The shuttle bus to the airport then takes 10 minutes to reach the terminal but the process of loading all the passengers from the train to the shuttle takes a bit of time.
Best for: Budget flights to Europe, in particular Eastern Europe and charter flights to European holiday destinations
Extra Tips About London Airports
It's worth noting that none of the London airports have trains running throughout the night, not even Heathrow, so if your flight arrives after midnight but before 5am, you'll either need to sleep at the airport or take an expensive cab ride.
There are no train services to London airports on Christmas Day and cabs will charge you at least double the normal fare. I learnt that lesson the hard way!
Did you find this post useful? Let me know! I'd love to hear any experiences you had travelling through London airports.
What You'll Need for a Trip to London…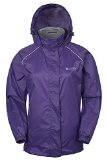 You can't trust the weather in London!

A great extra layer that is lightweight and doesn't take up much space. It may be colder in London than you think, even in summer.

You'll do a lot of walking in London so a comfortable pair of walking shoes is essential. These are my favourite shoes for travel!

One of my biggest London travel tips for Americans!

Don't bring a huge suitcase to London! A carry on sized suitcase is perfect. You need to be able to lift your own suitcase up stairs at Tube stations as there are not always elevators or escalators once you're underground.

A cross-body bag is better than a backpack for your days out in London.