This post may contain compensated links. Please refer to my disclaimer here for more information.
Let me show you how to visit London on a budget. London can be one of those cities that really breaks the bank. In fact, London was recently reported to have the most expensive tourist attractions in the world. Don't get sucked into High Tea at poncy hotels, overpriced hop-on hop-off bus tours, visits to Madame Tussaud's and buying expensive souvenir shopping bags from Harrods. My London travel tips will help you travel smart, you don't have to spend a lot at all. I'll show you how to travel to London cheap and still see the sights.
Many people ask me how to travel to London on a budget. Cheap trips to London can be done people! If you follow a few simple travel tips, London can be an affordable destination. I lived there for 2.5 years and certainly didn't spend wildly during my stay. My travel tips for London focus on how to save money in London and still get to do a lot of great activities, soak up the history and enjoy this great city.
London Tips: Traveling to London on a Budget

Find a good place to stay
One of my biggest tips for traveling to London is to find the right place to stay. This can be one of the hardest things to do in London as hotels are so gosh darned expensive. Getting a hotel in a central location will see you spend less money on transport. A complimentary cooked breakfast can make all the difference to your energy levels on a cold and dreary day. A room with a mini fridge or kettle will allow you to prepare a few simple meals back in your room saving costs on eating out. Start your search for London hotels here.
A hostel dorm bed is cheapest way to stay in London. Hostels are great because they also give you access to a kitchen and laundry which is very useful on a longer trip. Staying in a hostel is one of the best ways to make London travel cheap. You can search London hostels here.
In addition to hotels, Airbnb apartments are a great idea for London, especially if you're travelling with a group or a family. Splitting the cost of one apartment is far more cost effective than two separate hotel rooms.  You can get a $20 voucher to use on your first Airbnb by clicking here.
Choose your flights wisely
You know that the Underground and trains in London don't run all night, right? Usually the last train is just before or after midnight so a late night arrival could cost you a hefty taxi fare… I mean, really hefty. Figure on around £90 for a cab from Heathrow after the trains stop. If you are on a late flight and you want to want to know how to travel to London cheap, you're better off catching a few ZZZ's at the airport and making you way into the city on the first train on the morning. Trains start at around 5.30am. It might suck but budget travel London isn't always glamourous.
If you're coming into one of London's other four airports, you'll face a different set of transport challenges. Trains from Gatwick, Stansted and Luton will cost around £15 each way. They're a long way from the city. Getting into town from these airports can make what you think is cheap travel to London actually expensive. London City airport is actually a breeze to get to. It's on the DLR (Dockland's Light Railway) which connects to the Underground.
Read more: A Guide to London's Airports
Be Tube savvy
Working out how to travel around London is a breeze. The London Underground or Tube as it's more colloquially known is a fantastic way to get around but tickets can be pricey. Get an Oyster Card (rechargeable travel card) as soon as you land at Heathrow. A single cash fare within Zone 1 is £4.30 whereas the same ticket will only cost you £2 on an Oyster Card.  If you're only in town for a few days, buy daily travel cards for £8.40 per day. Travelling off-peak (after 9.30am) can take this down to £7 per day.
Buses are actually one of the best way to see London. You miss a lot of great architecture and scenery by travelling underground. If you skip the Tube and stick to buses you can take that down to £4.20 a day or £18.80 a week. The cheapest way to travel around London is actually by bus so if you want to really save your pounds then skip the Tube all together.
Or even better… Walk!
The ultimate in cheap travel around London! Central London isn't that big and it's totally flat so walking is ideal. You can't judge distances accurately using the Tube map. In many cases stations are a lot closer together than they appear so walking is a great option.
This is one of my biggest traveling to London tips! Check out this handy map showing walking times between tube stops. Just make sure you pack an umbrella and wear shoes that won't get your feet wet.
Or better yet… grab a bike!
If you want to really travel cheap in London, then check this out! Public bicycles in docking stations, similar to the public bike system in Paris, have made their way to London. You'll need a credit card but a bike will only cost you £1 for 24 hours access or £5 for 7 days access. You'll get 30 minutes access for free and then it'll cost you £1 for the next 30 minutes. There are docking stations every 300-400 metres. Watch this snazzy video to see how the system works:

Get to know the supermarkets
Cutting out expensive eating options is a simple way to visit London cheap. One of my best pieces of London travel advice is to eat from the supermarkets. Most of the supermarket's in London are small express stores but all have great convenience foods on offer allowing you to pick up a quick and easy lunch or dinner on the cheap. Tesco is the cheapest option. I love their 99p pasta salad but you can also grab sandwiches for as little as 85p and sushi for £1.80. Waitrose and Sainsbury's have slightly more gourmet options for an extra pound or two. In summertime, one of my London tips for tourists is to grab a quick supermarket lunch and head to a park for a picnic. You'll be surprised at the amount of people that pour out from their office and strip down to bikinis to catch some sun over lunch on a sunny day.
Enjoy the squares, parks and gardens
When the weather is fine, there's nothing more pleasant than lounging in a London park. Take advantage of the green space and stretch out for some lunchtime sunbathing and a supermarket picnic. The obvious choices like Kensington Gardens, Hyde Park and Hampstead Heath are wonderful but seek out the quiet, hidden squares that make Central London wonderfully leafy. Around Bloomsbury, you'll find some lovely squares.
Seek out cheap eats
Sure you can visit London on the cheap by eating only from supermarkets, but where is the fun in that!
Food markets are a great way to find cheap lunches when you're on the go. One of the cheapest way to see London and still eat nice things is to head to the famous Borough Market is a great place to mooch about and take advantage of free samples of cheese, fudge and other goodies. It's open for lunch Monday to Wednesday and open in full from Thursday to Saturday.
On the Southbank behind the Royal Festival Hall you can find the Real Food Market where you'll find everything from churros to curries on Fridays, Saturdays and Sundays. My favourite is the Exmouth Market open for lunches, Monday to Friday. You can't go past Spinach & Agushi which serves up delicious Ghanaian street fare.
Find the free activities
One of the cheapest way to travel London, still have a great time and learn a lot is to visit the museums. One of my favourite London tourist tips is that many of the best museums and galleries in London are free!
The British Museum, the Natural History Museum, the Science Museum, the Victoria & Albert Museum, the Museum of London, the Tate Britain, the Tate Modern, the National Portrait Gallery, the National Gallery, the Wallace Collection… all free! Balancing out the free activities with the more expensive ones can really help your wallet.
If you're really on a budget trip to London, you needn't spend any money at all on attractions. You could actually have a great trip just by wandering around and popping into these free museums. The cheapest way to visit London is to skip all the super-touristy stuff like the London Eye and the Tower of London and just focus on the great, free museums. If you're on a minimal budget and really need to know how to travel cheap in London, then this is my #1 takeaway for you.
See West End shows on the cheap
Don't buy pay full price for show tickets! This is one of my best London money saving tips. Cheap travel in London doesn't have to mean missing out on a West End show. Tickets for these shows can cost anywhere from £50 to £100 normally. But there are definitely ways of saving money in London when booking show tickets.
There are a few ways to save money on tickets to West End Shows. Use the LastMinute.com or LoveTheatre.com to find discounted tickets online. Go to the TKTS booth in Leicester Square and see what's available on the day. The Royal Court Theatre has £10 tickets on Mondays and 10p standing room tickets that go on sale an hour before every show.
Take a walking tour
London is chock full of history but it can be boring or overwhelming just to read it from a guide book. Bring history to life with a guided walking tour. LondonWalks.com have an almost endless amount of tours to choose from and all of them cost £9. The Jack the Ripper walking tour is not to be missed.
If you really want to know how to visit London cheap, you can do these walking tours by yourself with you iPod or iPhone. The Guardian has downloadable MP3 walking tours and accompanying maps for free online. One of my best travel tips to London!
I hope you've enjoyed my how to save money in London tips!
I hope you've taken away something from my list of tips for tourists in London. Knowing in advance how to travel London cheap will help you enjoy your trip without having to worry about the budget too much once you're there. Let me know if you've put any of my London on a budget tips into practice and how they worked for you.
If you've got any tips on traveling to London, I would love to hear them. Leave a note in the comments below.
 What You'll Need for a Trip to London…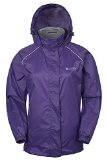 You can't trust the weather in London!

A great extra layer that is lightweight and doesn't take up much space. It may be colder in London than you think, even in summer.

You'll do a lot of walking in London so a comfortable pair of walking shoes is essential. These are my favourite shoes for travel!

One of my biggest London travel tips for Americans!

Don't bring a huge suitcase to London! A carry on sized suitcase is perfect. You need to be able to lift your own suitcase up stairs at Tube stations as there are not always elevators or escalators once you're underground.

A cross-body bag is better than a backpack for your days out in London.