This post may contain compensated links. Please refer to my disclaimer here for more information.
Post updated Feb 2018.
Paris is the number one tourist destination on the planet. And with good reason! If you haven't been to Paris, you're really missing out. There are fabulous monuments, museums and galleries filled with the finest of art and, of course, fantastic food and fashionable locals. What's the most enjoyable thing about Paris? Just being there, soaking up the atmosphere and feeling the "je ne sais quoi" of a city like no other. If you want to make your travel to Paris cheap there are a few easy things you can do to save cash. Let me share my best tips on how to save money in Paris! Paris on the cheap can still be enjoyable if you plan a little in advance!
For first time visitors to Paris, particularly backpackers and flashpackers trying to make their Euro stretch a little further, here are a few things that you should know on how to travel to Paris on a budget.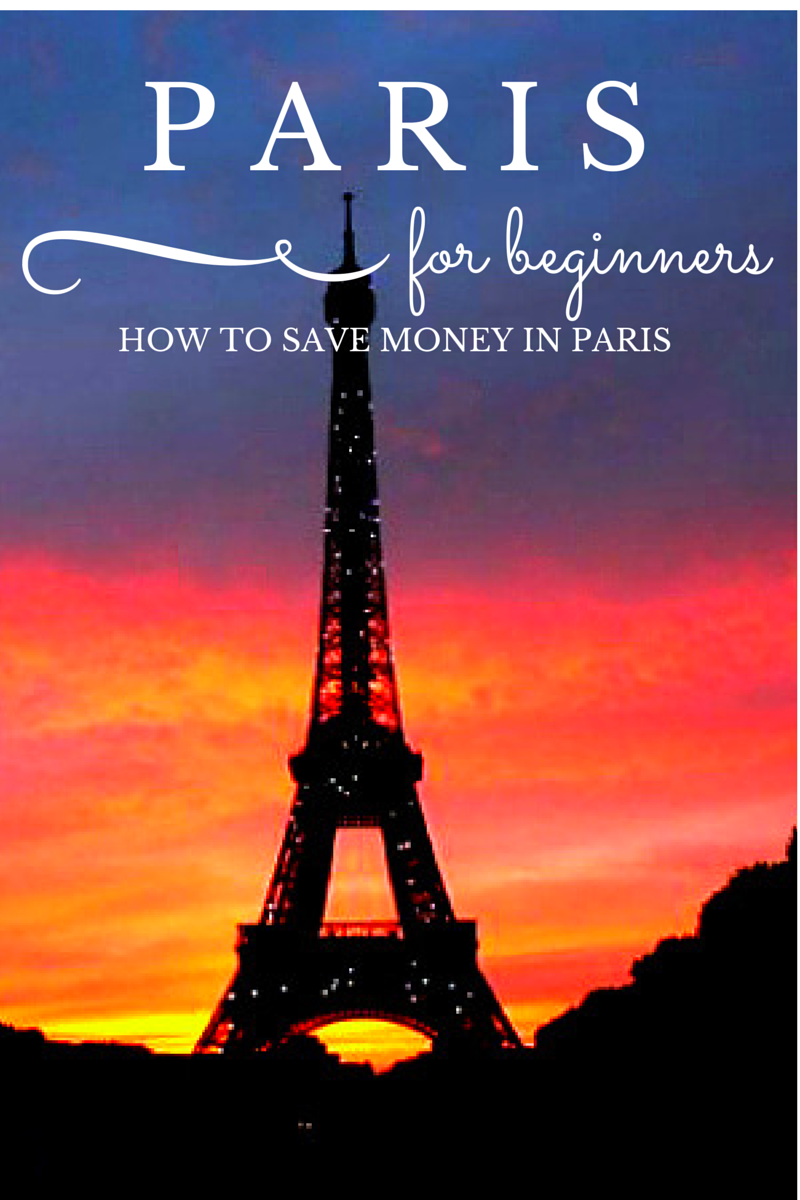 Travelling to Paris
If you want to know how to do Paris cheap, you first need to get to Paris without breaking your budget. With the higher taxes at London airports, travelling to and from Paris via the Eurostar becomes an even more attractive option. Here are two reasons why you should use the Eurostar to cross the channel:
If you're coming from the UK, travelling by Eurostar means you can leave from central London and not have the added expense of travelling out to the airport. You can buy Eurostar tickets in advance here. Buying your Eurostar ticket in advance is essential if you want to get it at a good price!
If you want to travel to London from outside Europe, a flight to Paris is almost always going to be a cheaper option. Even after adding on the cost of the Eurostar ticket, chances are it'll still be cheaper to land in Paris. Spending a few days in Paris is a fantastic bonus!
Getting Around Paris
One of my favourite tips on how to plan a trip to Paris on a budget is to get around the city by bike. Vélib is a city-wide bike rental service – 20,000 bikes dotted around the city at 1,800 stations. You can pick up and drop off a bike as and when you need it. There are bike stations every 300m. They're easy to find, usually near a point of interest or a Metro station. It's a great system. You swipe your credit card at the machine, the machine takes a deposit and releases your bike. The first 30 minutes is free of charge so, if you time your journey right, you can use the bikes without having to pay anything. Just drop your bike off before the 30 minutes is up and swiftly pick up another one. Don a floppy hat, stick a baguette in your basket and away you go!
If you're not keen on cycling, use Paris's excellent Metro system. It smells like pee but it's efficient and easy to use. Pick up a Metro pass if you're planning on using it a lot or a book of ten tickets if you plan on using it a little.
If you need to cover a lot of ground quickly and get glimpse of Paris as a whole, go for a Paris hop on hop off bus. In two and a half hours you can make a complete loop of Paris, snap photos of all the major monuments from the open top, all without stepping off the bus.

Where to Stay in Paris
One of the best tips on how to travel in Paris on a budget is to work on lowering your accommodation costs. Hotels in Paris can be very bad value and expensive.
Choose a hostel or apartment instead of a hotel room. Paris hotels are notoriously expensive and inadequate. Unless you're on a romantic getaway for two, you're unlikely to spent much time in your room at all. Pick a hotel, apartment or hostel in a good location – close to a Metro station or a Vélib station.
If you're travelling in a group, look into an apartment rental. Having access to a kitchen and being in a non-touristy part of the city will also help your money to go further. AirBnb is the best place to start. Get $20 free credit to use on Airbnb by clicking through this link.
If you're on a really tight budget, Paris is a great city for couchsurfing. What better way to get to know a city than by living with a local? If you can't source a couchsurfing host you can also rent a private room in a local's apartment through Airbnb.
To search for hostels and cheap hotels in Paris, start here on Hotels Combined which will show you the cheapest hotel across a range of booking sites.
You can also use Priceline Express Deals for cheap mystery hotels in Paris. Click here to read how I save hundreds of dollars by using Priceline.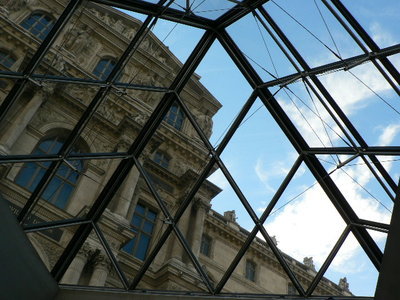 What to Do in Paris
Know what's closed and plan your itinerary accordingly. Don't show up to the Musée d'Orsay on a Monday or the Louvre on a Tuesday.
Depending on how long you're staying in Paris, pick up a Paris Pass for either one (40€), two (109€), three (129€) or five (155€) days. There are discounts available for children and under 26s. Not only will they save you money on entrance fees, you'll be able to skip to the front of the admission queue wherever you go. The pass will give you access to tonnes of museums and monuments including the Arc de Triomphe, Musée d'Orsay, Centre Pompidou and, of course, the Louvre. You can buy the Paris Pass in advance online. You can save 6% on your Paris Pass during this month of May using the coupon code MAY6. Just click on this link and put the coupon code in when you purchase.
If you're short on time but want to get a glimpse of Paris's beautiful buildings and monuments, try as Segway tour. Yes, it's a little cheesy but once you get the hang of these two-wheeled monstrosities, they're actually a lot of fun.
I have visited Paris both before I had kids and again with children. Paris can be kid-friendly if you know where to go and what to do. The blogger behind Where's Sharon? spent a month in Paris with her kids and put together an incredibly detailed resource on things to do in Paris with kids.
If money is really tight then seek out free activities. This s a great list of free things to do in Paris. All enjoyable!!
Read more!
If you enjoyed this post, check out my two week Europe itinerary covering Paris, Amsterdam and Brussels! It's packed with suggestions for things to do, see and eat in Paris plus lots of handy tips for visiting Europe.