This post may contain compensated links. Please refer to my disclaimer here for more information.
If you've got just two weeks in Europe you need to make the most of your time. If it's your first time on the continent, I've come up with a 2 week Europe itinerary to help you see three great cities – Paris, Brussels and Amsterdam.
What You'll Find in This Post
Two Weeks in Europe:
Itinerary for Paris, Brussels and Amsterdam
It's quite doable to pack three cities into a two week Europe trip. Paris is the most touristed city in the world and with good reason. You'll fall in love with Paris. It's a must for any Europe itineraries. Brussels makes a good stopping point between Paris and Amsterdam and, while you don't need a lot of time here, you'll enjoy a few short days. End your two week trip to Europe in Amsterdam, a unique city set around the canals.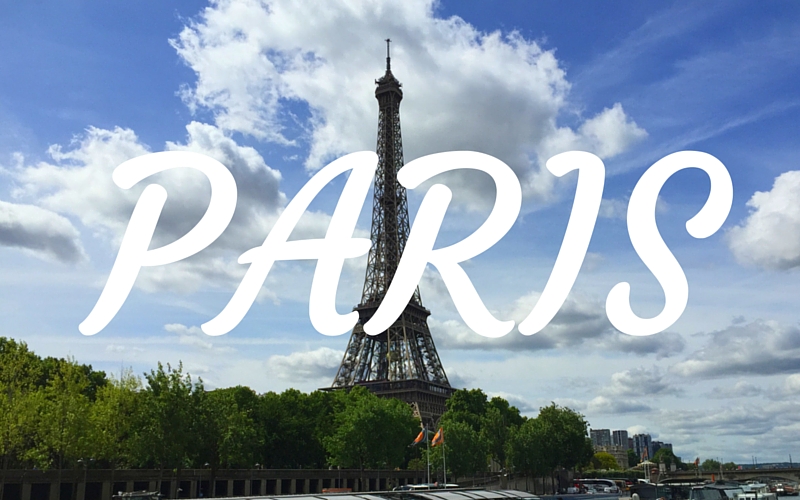 Five Days in Paris
Day 1 – Recover from jet lag. Depending on what time your flight arrives and how far you're travelling, your first day in Paris will probably be quite low key. However, you're in Paris! Celebrate with an apperitif and an evening meal in a sidewalk cafe. Stroll the streets and soak up the atmosphere before getting a good night's sleep.
Day 2 – A hop on, hop off bus tour is a great way to get to know Paris. Don't feel like you have to jump off at every stop though. Sit back and listen to the commentary, hopping off at the major icons. You'll want to see the Arc de Triomphe, Notre Dame and of course the Eiffel Tower. Stop somewhere around lunchtime and pick up a few sandwiches to snack on. The French chain bakery called "Paul" has shops and kiosks all over the city so you won't go hungry even on busy days.  Queues to head up the Eiffel Tower can be lengthy. The Eiffel Tower is not on the Paris Pass so buy your ticket online to avoid the queue. Twilight is a lovely time to head up the tower for views across the city.
Day 3 – Spend your morning at the Louvre. (It's closed Tuesdays so switch so with Day 4 if needed.) You really could spend all day here. Purchasing a Paris Pass ahead of time means you won't need to queue to buy tickets and can walk straight in. Take a break for a late lunch or afternoon tea at Angelina. They have the most decadent hot chocolate and pastries. Wander through the Jardin des Tuileries in the late afternoon. Head back to the Eiffel Tower for sunset and pick up some cheese, bread and wine for a picnic dinner. It's a Parisian experience you can't miss!
Day 4 – Take a boat ride down the Seine in the morning. It's great to see Paris from another perspective. Boats or "Bateux Mouches" leave near the Pont de l'Alma. The Flame of Liberty at the Pont de l'Alma has become a shrine to the late Princess Diana as it's at the entrance of the tunnel in which she died. You'll see it before crossing the river to catch the train or walk to the Musee d'Orsay. Enjoy an afternoon of impressionist art at the Musee d'Orsay. (It's closed Mondays so switch so with Day 3 if needed.) Wander the streets of the Marais in the evening and find a spot for dinner and drinks.
Day 5 – Today you can choose between two options. Either take a day trip to Versailles or spend another day touring Paris. If you stay in the city, head to Montmarte to climb up the stairs to Sacre Coeur in the morning and visit another museums of your choice in the afternoon. There are plenty more museums to choose from on the Paris Pass like the Rodin or Centre Pompedieu. If you're "museumed out", the take a journey underground to the Paris catacombs and explore the underbelly of Paris.
Recommended Hotels in Paris
Recommended Resources for Paris
Tip: Get Yourself a Paris Pass!
A Paris Pass is an invaluable resource for visitors to Paris. You'll get access to almost all Paris's museums and monuments (except the Eiffel Tower). A transport card is included so you can use the Metro, RER and buses. You'll also get the hop on hop off bus tour and the Seine cruise that I mention in this itinerary. One of the main benefits is the fast track entry for Paris Pass holidays. This is a real time saver particularly at the Louvre.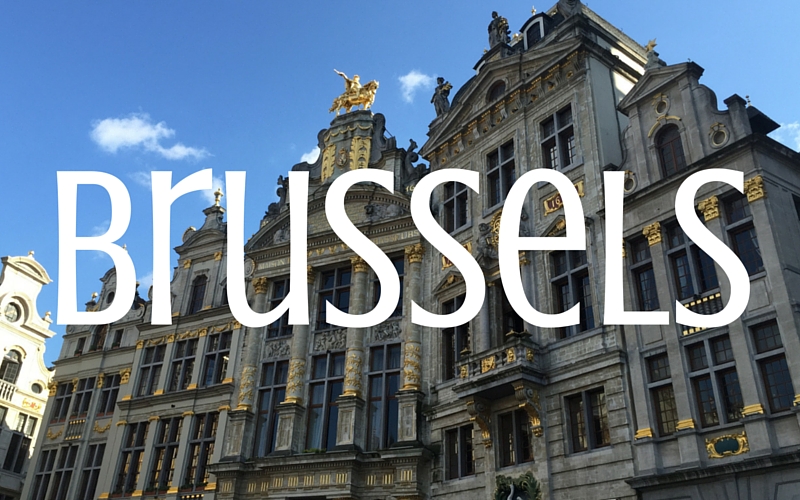 Three Days in Brussels
Day 6 – Catch the train from Paris to Brussels in the morning. The journey is only 1.5 hours. Trains depart Paris at Gare du Nord and arrive at Brussels Midi. You can check train times here. See the boxed text below about booking trains.
Spend your afternoon getting to know Brussels and it's cuisine. Head down to the the famous "Manneken Pis" or peeing boy, it's a lot smaller than you think. While you're walking through the old town grab a waffle for afternoon tea and shop for some Belgian chocolates as a souvenir for friends back home. Head to Cafe Delirium for a few Belgian beers. There are more than 3000 varieties on offer including the delicious cherry "Kriek" beer. After your drinks, stop at a chip window next to Cafe Georgette for some Belgian frites. They come with many delicious sauces and there are also some other yummy fried treats like cheese and croquettes to sample. When you're back in your hotel, eat the chocolates you bought for your friends! They're too good to miss.
Day 7 – Spend the day exploring Brussels on foot. It's a small enough city that you can do a walking tour. Walking tours with local guides are always an excellent way to get a feel for the city, find out about it's history and uncover sites most tourists don't get to see. While you're out, buy another box of Belgian chocolates to replace the ones you ate yesterday! Spend your evening around the Grand Palace and Brussels' main square. The golden building looks beautiful at night and there are plenty of restaurants surrounding the square. Don't forget to drink another Belgian beer or two!
Day 8 – Take a day trip to Bruges or Ghent and spend the day walking around one of these historic, charming Belgian cities. (Click on the links to find out more!) Bruges and Ghent are both easily reached by train from Brussels. It's 30 minutes to Ghent or you can be in Bruges in an hour. Intercity trains leave from Brussels Midi & Brussels Central every half hour.
If you don't want to leave the city, how about a chocolate making workshop? Learn how to make some delicious Belgian treats and sample the sweets for yourself. In the evening head out for dinner at one of the many restaurants in the historic centre of Brussels where there are many narrow alleyways packed with restaurants serving steaks, moules and other local dishes.
Recommended Hotels in Brussels
Recommended Resources for Brussels
Tip: Booking Trains in Europe Before You Go
Getting around Europe by train is very easy. The train routes between Paris, Brussels and Amsterdam are excellent and you'll be riding the high speed Thalys trains on each route. There's even free wifi and a meal service in first class. You will need to book in advance to insure you get a seat on Thalys trains at a reasonable price.  You can purchase the tickets online and have them sent to you before you depart or print them at home.
Use these links to check train times and book online:
US, Canadian or Mexican visitor? Use this link.
Rest of the world? Use this link.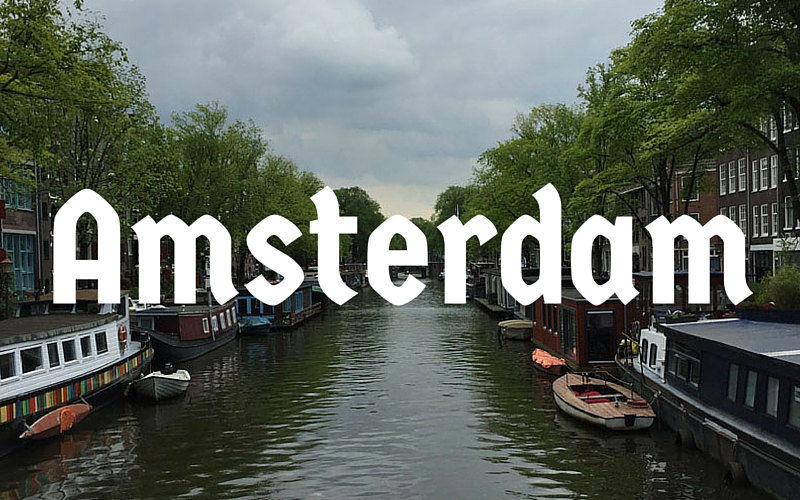 Four Days in Amsterdam
Day 9 – Catch the train from Brussels to Amsterdam in the morning. The journey is just under 2 hours. Trains depart Brussels Midi and arrive Amsterdam Centraal. You can check train times here. See the boxed text above about booking trains.
Spend your first afternoon in Amsterdam getting to know the city. The best way to do this is to just wander around or pick up a bike rental and make like the locals. Amsterdam is a very charming city to simply wander around, over the bridges, peering over to the canals. There are lots of great restaurants in Amsterdam including some excellent Asian food. Pop into a "brown" cafe if you're that way inclined.
Day 10 – Get to know Dutch cuisine with a food tour around Amsterdam. You'll be thoroughly surprised at just how delicious the food in the Netherlands is! a four hour walking tour will not only feed your belly but you'll get an insight into Dutch life and the traditions, history and architecture of Amsterdam. You won't want to eat for the remainder of the day. Trust me!
Day 11 – In the morning, make your way to the Anne Frank House. The lines are always long so be sure to buy your ticket online in advance. You can do this up to two months before visiting and print your ticket or keep it on your iPhone. Be warned that the online tickets do sell out. If you miss out on online tickets you can queue up on the day but you'll be waiting for 2-3 hours. Anne Frank's house is now set up as a museum and is one of the most popular tourist attractions in Amsterdam. Many people find the tour to be a very emotional experience. When your tour is finished, grab some lunch and a drink to decompress. In the afternoon, take a canal boat tour around Amsterdam. It's fascinating to see the city from a different perspective and you'll learn much about the history of the canals and why they're so important to the Dutch. Head over to the Jordaan area for dinner. After yesterday's food tour, you should have spied a few restaurants that take your fancy.
Day 12 – The Van Gogh Museum is the best place to start your final day in Amsterdam. Skip the line by purchasing your tickets online. You can print the tickets your show them on your iPhone. Tickets don't sell out in advance like the ones for the Anne Frank House but it's still a good idea to get them online even a day or so before visiting. Once inside the museum you'll be treated to the world's largest collection on artworks by Vincent Van Gogh. You could easily spend hours wandering the museum admiring the paitings so it's a good idea to grab the audio guide to help you. Next head to one of Amsterdam's parks for some fresh air and lunch. This is a city that excels at greenspaces. The Vondelpark is close to the Van Gogh museum and is probably the city's best. There's a cafe in the Vondelpark. After lunch and a stretch, spend the rest of the afternoon at the Rijksmuseum to enjoy more art from the Dutch and European masters. If you're done with art, choose one of Amsterdam's quirkier museums… cheese, tulips or cats!
Recommended Hotels in Amsterdam
Recommended Resources for Amsterdam
Tip: Packing for Europe
Packing for two weeks in Europe is pretty simple. You don't need a lot of gear. Bring along stylish but comfortable clothes that work together to create a capsule wardrobe. Stick to one colour palette so you can mix & match all your items. Dress in layers and choose good walking shoes. You want to look good in your travel photos and blend in with the ever stylish locals.
I recommend a carry-on size rolling suitcase like this one for travel in Europe. You need a suitcase that will fit above your seat in train carriages. You'll also need to be able to carry it up and down stairs as many train and Metro stations don't have elevators or even escalators.
What else should you bring? Here's my list of the 11 best travel accessories for Europe.
Return to Paris for Two Days
Day 13 – Catch the train from Amsterdam back to Paris. The journey is a little over 3 hours. Trains depart Amsterdam Centraal and arrive Paris Nord. You can check train times here. See the boxed text above about booking trains.
Enjoy your last day in Europe with a stroll around the Latin Quartier, some shopping for souvenirs along the Seine and dinner in a sidewalk cafe. If you have the energy hop on one of Paris's Velib bikes (they're free for the first 30 minutes) and bike along the right bank of the Seine to the Eiffel Tower for one last look at the monument twinkling in the twilight.
Day 14 – Enjoy as much of Paris as you can before your return flight home.
Tip: Finding Flights to Europe
Your flights into Europe are huge chunk of your travel costs so finding the cheapest flights to Europe is essential to managing your budget. I use Google Flights to find the best dates to fly on and also to set up fare alerts for days I'm interested in flying on. Here's some info on using Google Flights.
This itinerary starts and ends in Paris but you could also search for an open jaw ticket flying into Paris and of out Amsterdam. You could even tack on a few days in London at either end of this Europe itinerary if the flights to London are cheaper. Play around and find the cheapest city in Europe to fly into.
Norwegian and WOW offer very affordable flights into Europe from the US. You can also find cheap fares to Europe by following Facebook pages like Secret Flying, The Points Guy and The Flight Deal.
Got questions?
You can easily tour Europe in two weeks if you follow the itinerary I've set out here. Be sure to come back and read more Europe itineraries on my blog over the coming months.
I'd be happy to answer any questions you have about this 2 week europe trip itinerary or any other Europe travel questions you might have. You can leave me a comment below or connect with me on Facebook.