This post may contain compensated links. Please refer to my disclaimer here for more information.
Wondering what to bring to Europe? Adding a these Europe travel essentials to your luggage will help make your trip a lot easier. Travel in Europe can be a little bit frustrating at times but my list of the best travel accessories for Europe will help keep you calm, comfortable and safe.
We spent 5 weeks traveling around Europe in 2015 and four months traveling around Europe in 2018 as a family and, while it wasn't always easy, it was a lot of fun. My list of things to to take to Europe is partly made up of items we packed ourselves. It also included a couple of European travel essentials that I wished we had along the way but didn't, like a portable Wifi device or a physical guidebook, and because we didn't have them we got into frustrating or expensive situations. Hopefully my list of things you need when traveling to Europe will prevent you from making the same mistakes we did!
11 Best Travel Accessories for Europe
My picks for the top travel essentials for Europe to make your trip easier, safer and less frustrating. All of these items are pretty reasonably priced and are definitely worth it.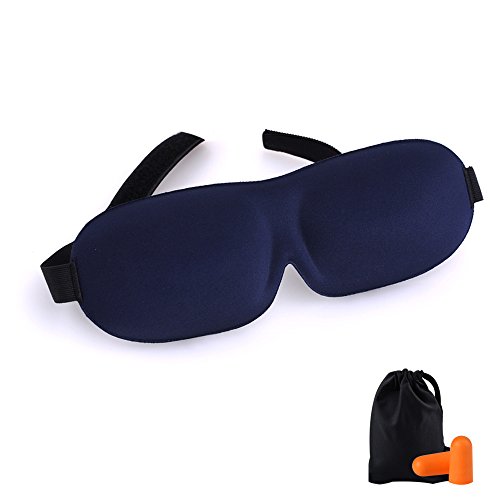 Add this to the top of your list of things to pack for Europe! For some reason, hotels and Airbnb apartments in Europe don't have great curtains and blinds. An eye mask will really help you sleep well especially if you're headed to Northern Europe in the summer. It'll also help you sleep on the plane and get over jet lag faster after a long flight.
You can buy this memory foam eye mask here.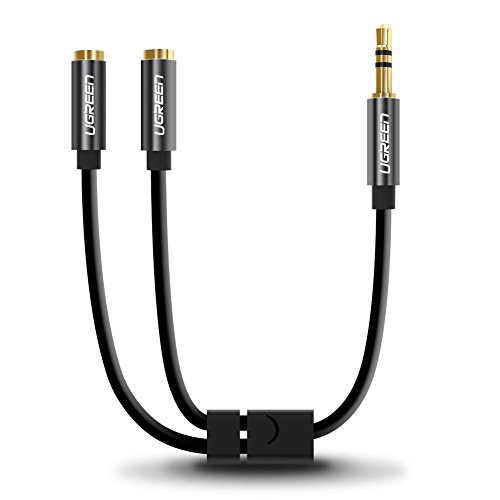 One of my essentials for traveling to Europe is a headphone splitter. Why? If you're travelling by train or budget airlines then you a can share a device and watch a movie on the ipad or laptop together. It's such a simple, cheap item to throw in your your laptop bag or backpack and makes such huge difference.
You can buy headphone splitters on Amazon very cheaply here.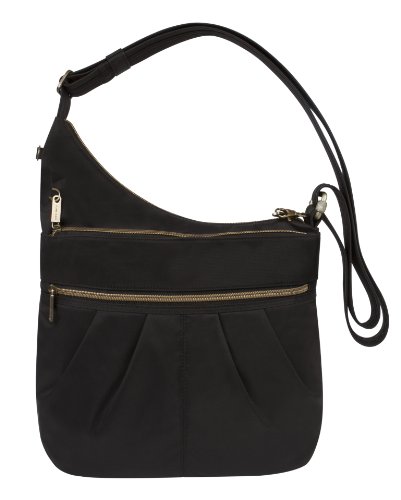 A slash proof bag is definitely one of my top picks for travel necessities for Europe. If you're concerned about the safety of your belongs then a slash proof bag or backpack will put your mind at ease when you're out and about sightseeing at busy tourist attractions. I have this cross body purse by Travelon which works great. It's large enough to carry a water bottle, guidebook, camera, wallet etc but not heavy or bulky. The actual bag is reinforced with a slash proof mesh and the shoulder strap has an internal wire that also prevents slashing. It has an RFID pocket too to keep your credit card details safe and secure. You can read my complete guide to the best crossbody bags for travel.
If you don't want a bag or purse, then look for slash proof backpacks like this one also by Travelon.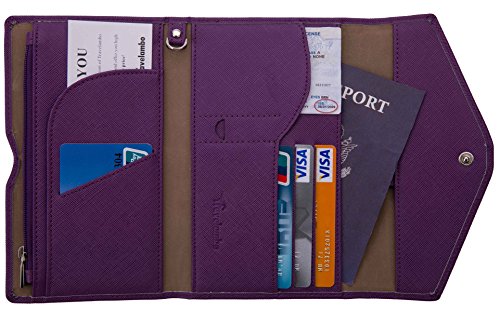 Europe has problems with credit card fraud. Our card was skimmed right at the start of our five week trip and our bank cancelled it right away which was a huge pain! I would definitely recommend using a wallet with RFID blocking technology to prevent credit card fraud and identity theft. It's a travel necessities Europe travelers should choose if they want to keep their personal information safe and secure. The purse I mentioned above has an RFID blocking compartment but if you don't buy that then definitely pick up a cheap RFID blocking wallet like this for your trip.
You can purchase this RFID Blocking Travel Wallet here. It comes in 8 cool colors.
A plug adaptor is one of the most important Europe travel necessities! You'll need it to charge your laptop, camera, phone and any other electronic devices you bring along on your trip to Europe. Definitely bring it with you! We accidentally forgot to pick up an adaptor on our trip to Europe and spent the first two days in Paris without one. We looked everywhere! And just couldn't find an adapter to convert our New Zealand plugs to European ones. We had to wait until we went back to the airport for your flight to Barcelona before we could find one. We were able to charge our iphone by plugging the USB cord into the back of the TV and modem in our Airbnb luckily. But no computer for 48 hours was tough considering we work online.
Anyway! Pick a good plug adapter like this  that you can use for any country and also has slots for USB charging. That way you don't need to bring the wall adapter for your iphone, just plug the USB cord straight into this adapter.
Click here to buy the Ispira Plug Adaptor.
When you're out and about taking photos all the time you can quickly run the battery on your phone or camera into the ground. Don't miss out on capturing precious memories because of a flat battery! Bring along a portable charger / powerbank to save your butt when your battery dies. It's simple to throw in your day bag and have at the ready. Just remember to charge it again at the end of the day if you've used it. Power banks likes these can hold a full charge for an iphone and weigh less than an egg and is the size of a lipstick.
European SIM card or Portable Wifi Device
Free wifi is hard to find in Europe and data roaming can be very expensive. We got a data only SIM card from MTX Connect that allowed us to use maps, social media, check hotel bookings, send emails etc from our phone while we traveled across Europe. You can get 2GB for a month which is plenty so long as you're not streaming videos. You do have to order it in advance as they post it to you from Europe so allow enough time to get one before your trip.
If you don't want to take your sim card from home out of your phone, then get a portable wifi device to bring along instead. This one from TEP Wireless is very popular with several travelers we know although I haven't tried it out myself yet. It costs $9.95 per day for unlimited internet in Europe. This is often cheaper than paying for hotel wifi so not a bad deal at all. You can get the TEP Wireless device here.
Don't under estimate having a physical Lonely Planet guidebook. They're useful for planning but they're also very handy things to bring to Europe for your day to day sightseeing, understanding the sights you're visiting and offline maps if you can't get wifi (see above!). If you're flitting around to a lot of different cities, get a general Europe or country guidebook. If you're spending longer in just a few cities, then the pocket guidebooks to individual cities are great and usually include a pull out map.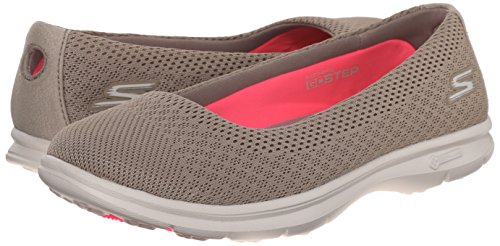 You'll be doing a lot of walking on your trip to Europe so make sure you pack a comfortable pair of shoes that you can walk all day in without getting sore feet. Sketchers Go Walk shoes are my absolute favourite shoes for travel. They're light as air and made with memory foam soles so stay comfortable all day. If you're traveling to Europe in summer or spring, definitely throw in a comfortable pair of sandals too. Check prices on the Sketchers walking shoes here.
>>> You can read my list of the best travel shoes for Europe in every season in this post.<<<

Using packing cubes is my #1 tips for how to pack for Europe. Packing cubes compartmentalize your luggage, help you pack light and keep your belongs organized. A set like these ones are great. They're super versatile and will allow you to pack your tops, bottoms and underwear separately making it easy to find what you need when you need it.
>>>You can read my full guide to picking the best packing cubes here.<<<
Check prices on this packing cubes set here.
A pack of travel laundry detergent sachets or these little laundry detergent sheets make it quick and easy to wash your items in a hotel sink in the evening and leave them to dry overnight. Hotel laundry is expensive and there are rarely self-service laundries in hotels in Europe. A travel sink stopper is also a good idea. It's cheap and easy to throw in your luggage without taking up much space or weight.
Questions or Comments on My Europe Travel Essentials
Got a question about something on my list of essentials for European travel? Leave me a comment below and I'd be glad to answer your questions.
More Useful Posts About Packing for Europe
If you're travelling in Europe soon then check out my pick for the best backpack for Europe! (Coming soon!)
Need a complete list of what to bring when traveling to Europe? Here's my complete European packing list. (Coming soon!)
Going on a European cruise? Read my packing list for cruising in Europe here. (Coming soon!)
Visiting Europe with Kids
Visiting Europe with kids? Here are some posts that will help you out:
Pin this post for later!