This post may contain compensated links. Please refer to my disclaimer here for more information.
Koh Samui is one of Thailand's best island paradises. Tourists know about it and flock in their thousands. And for good reason. Koh Samui has some of the best beaches I've ever been on. Squeaky white sand, warm water and picture-perfect palm trees lining the beach. Not to mention the fact that Thailand has the best food in the world, cheap massages and smiley people. With Koh Samui, you've basically hit the perfect combination of elements to make up a wonderful vacation.
If you're travelling to Koh Samui with kids, particularly little ones, where should you stay?
Chaweng is the main tourist area in Koh Samui and, while it certainly has beautiful beaches, it isn't the best place to stay when you've got little children. It's busy, bustling and better suited to people without little kids.
Bophut is where you should head if you're looking for a great spot for a family vacation in Koh Samui. Still with a nice beach, a Fisherman's Village full of restaurants and a lovely outlook across to Koh Phangan, Bophut is a more relaxed option for families with small children.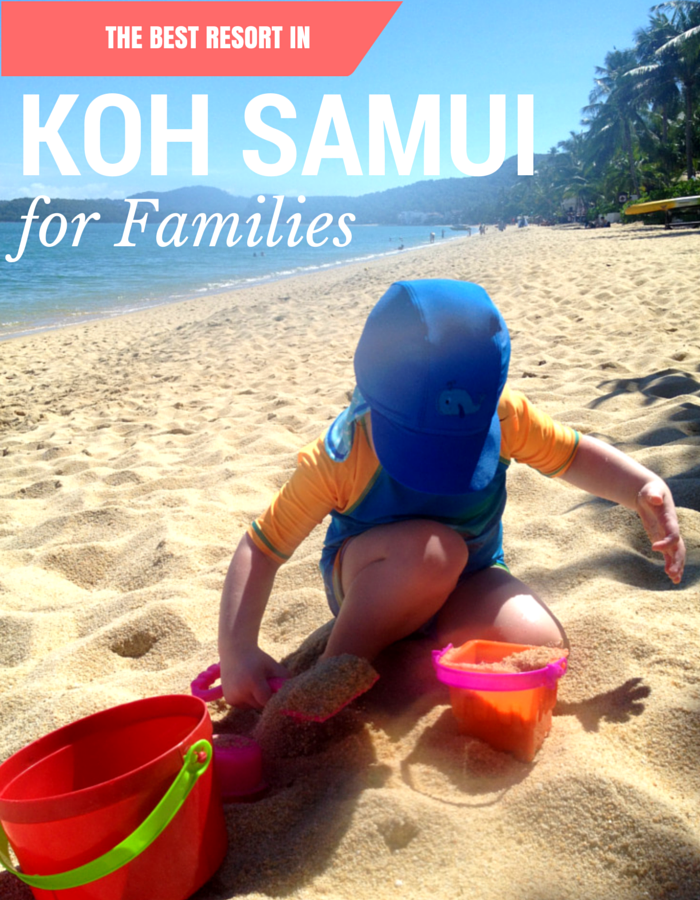 We think we found the best resort in Koh Samui for families with small children.
We think Peace Resort in Bophut is the best resort in Koh Samui for families with small children. We spent a week here in November 2013. We couldn't have picked a better place. Peace Resort was warm and welcoming with bungalows set back into a tropical garden.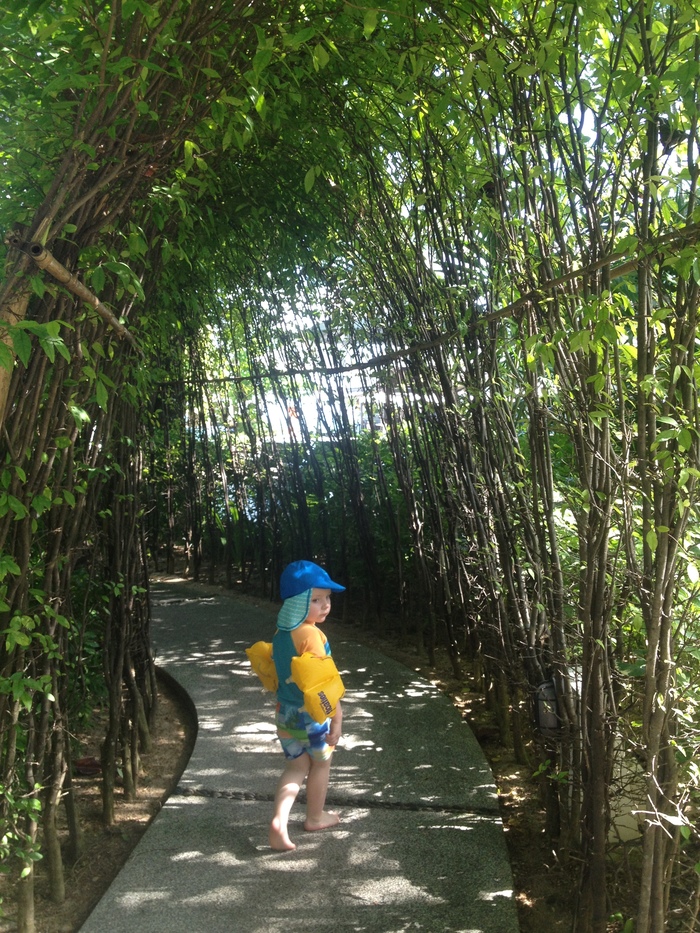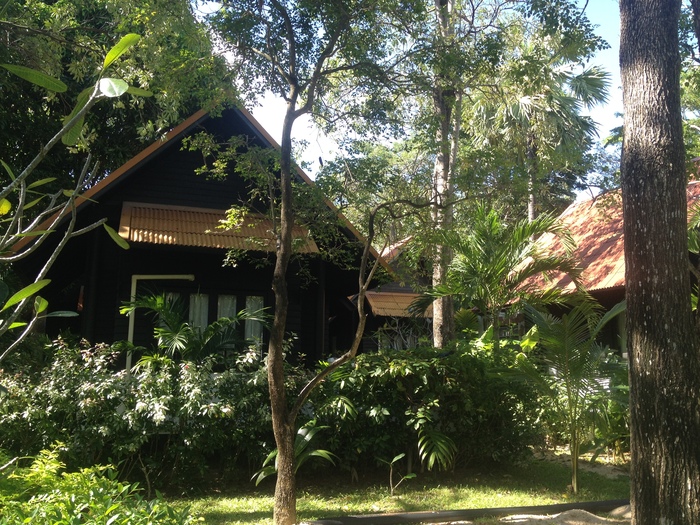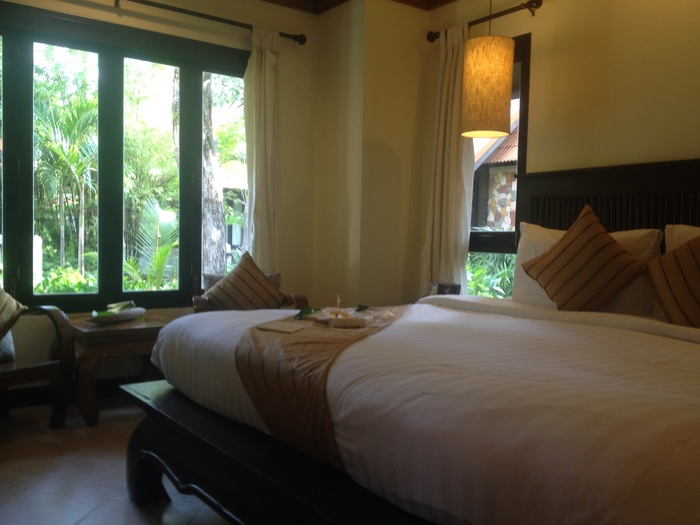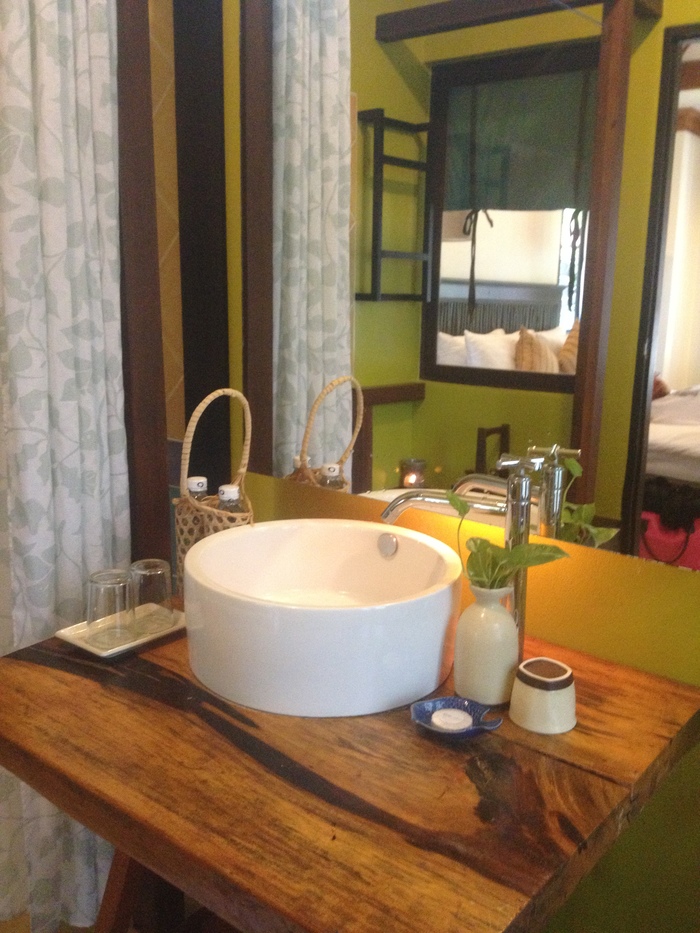 We had the cheapest bungalow on offer which had just enough room for our son's inflatable toddler bed.  (This is a must for travelling with little kids!) There are also larger bungalows with a separate sleeping area for kids. We paid US$55/night for our bungalow but bear in mind this was during November which is low season on Koh Samui.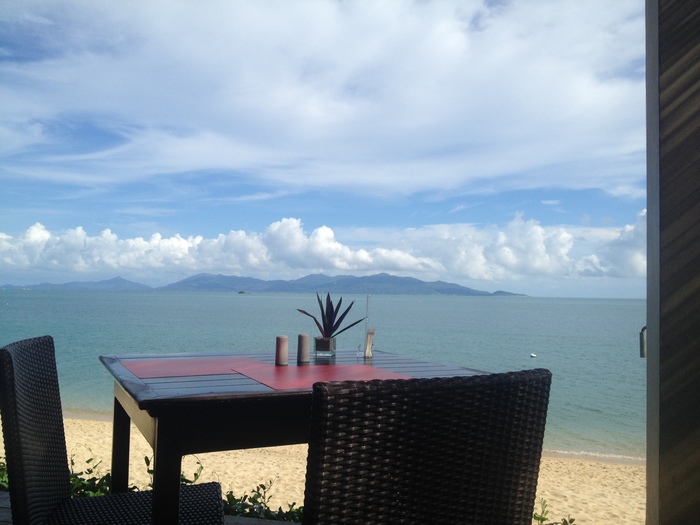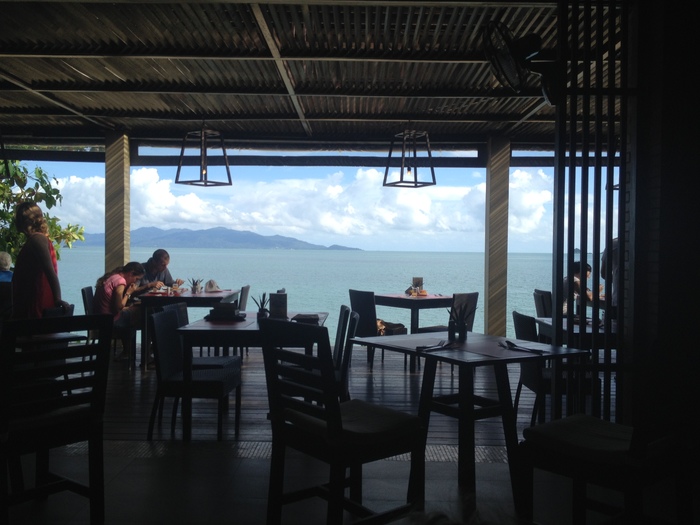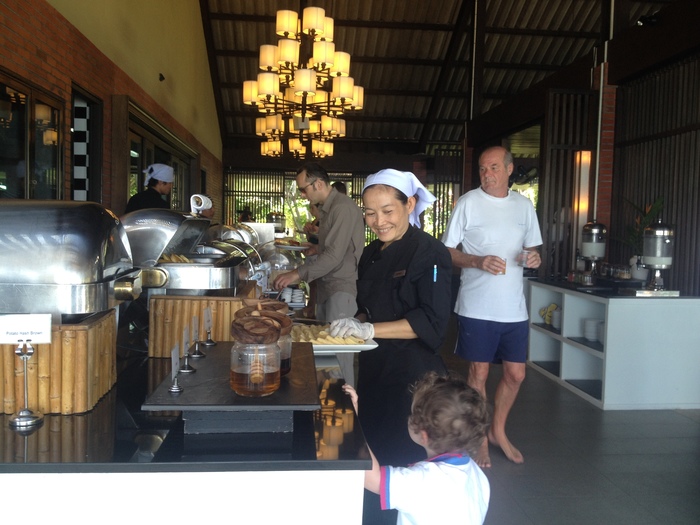 A superb buffet breakfast from their restaurant looking out to the beach, most importantly serving different options every day, serving crepes, cereal, fruit, Thai food and English breakfast favourites. We opted for a room rate that included breakfast at a very reasonable cost. The restaurant also served great food at lunch and dinner and had incredible staff who were always prepared to serve with a smile, play with our son and chat to us each day.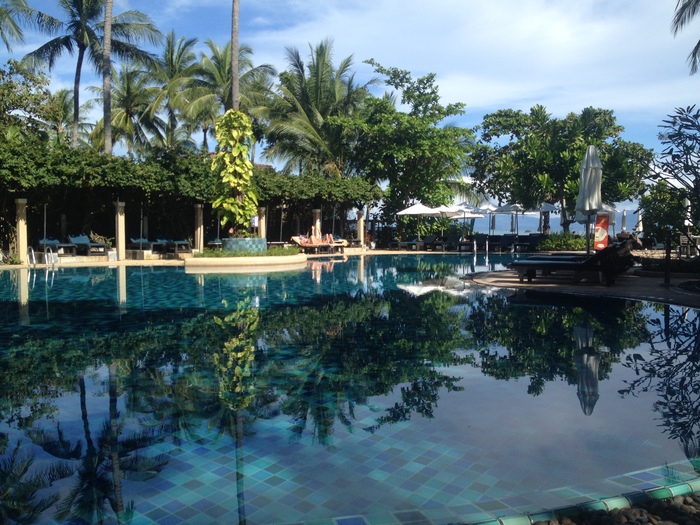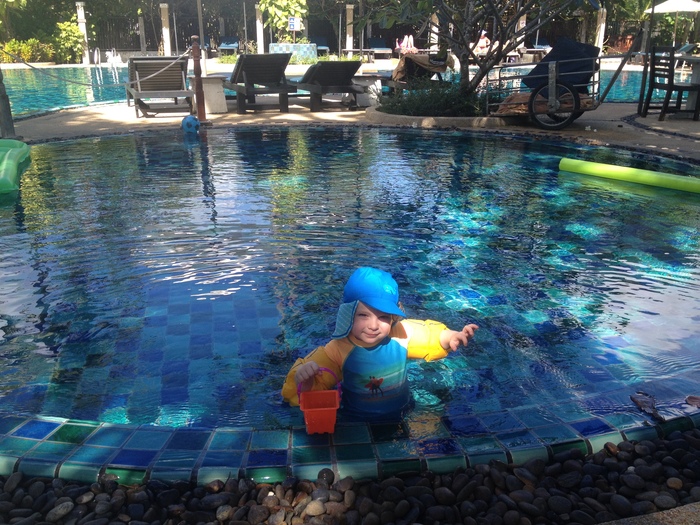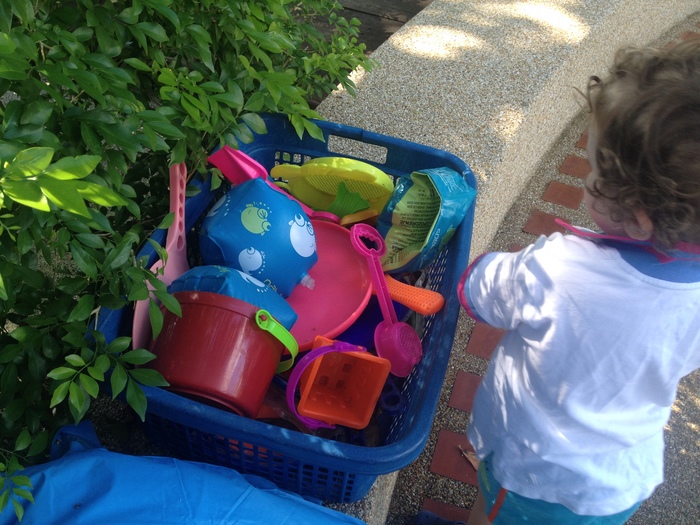 In addition to a large resort pool, there is also a kiddie pool which was perfect for our toddler. Even better it is packed with pool and beach toys that were in great condition and free for anyone to play with for as long as they wanted.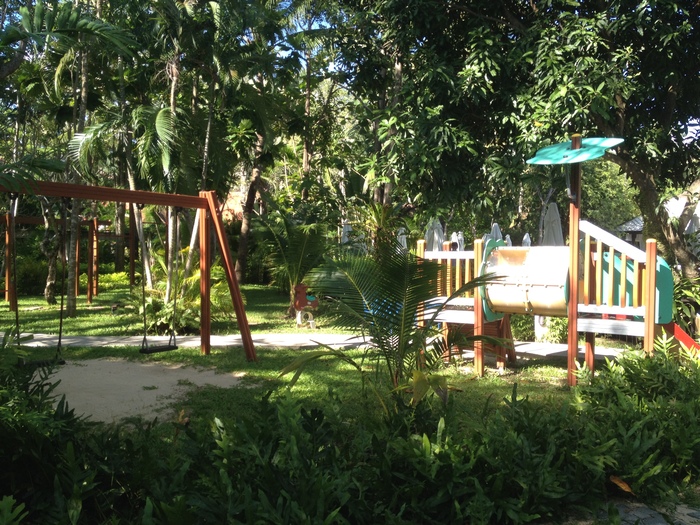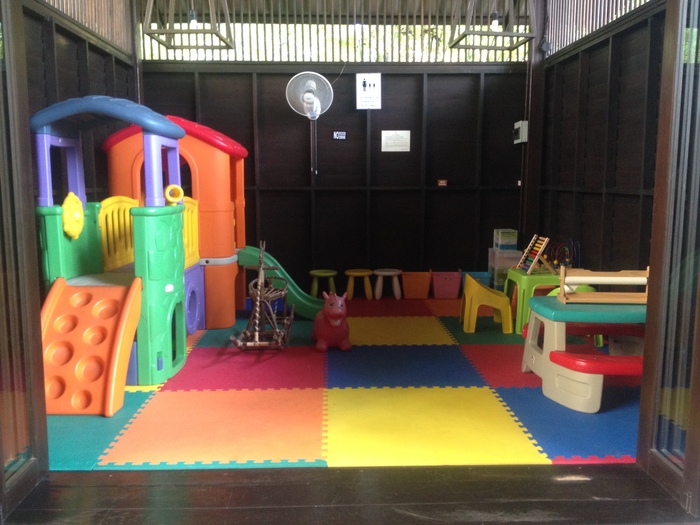 There is an outdoor play area with swings and slides next to the restaurant and also an indoor playroom with lots of toys, games, pens and paper. This was invaluable on those inevitable rainy days that come when visiting Thailand in the wet season.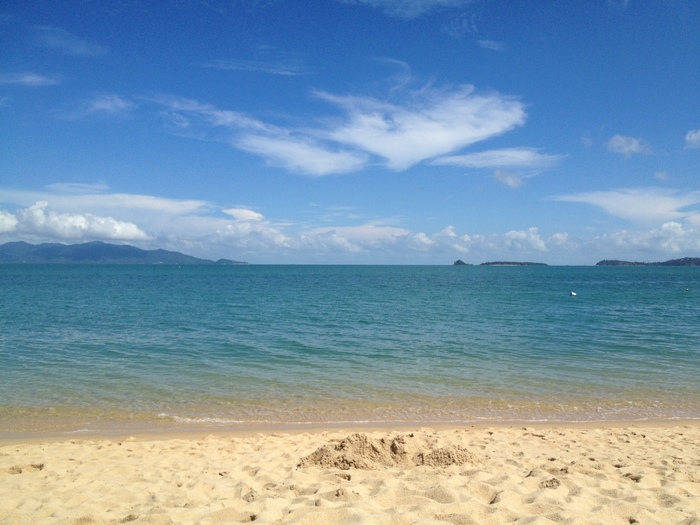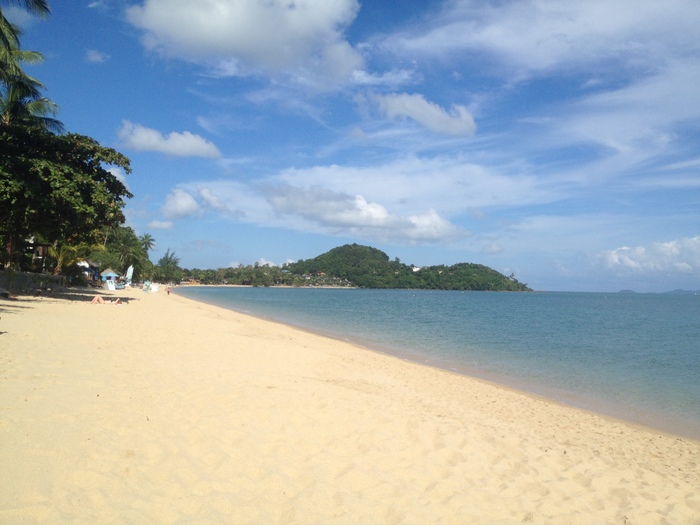 The beachfront of Peace Resort is great. Clean, well-maintained with some sun shade. The sand here isn't ideal for sandcastles as it's slightly coarser but still fun to play in nonetheless. The water is absolutely perfect though. Shallow, calm and warm water which is perfect for little ones. You'll be out there for a swim as soon as you get there. It's irresistible!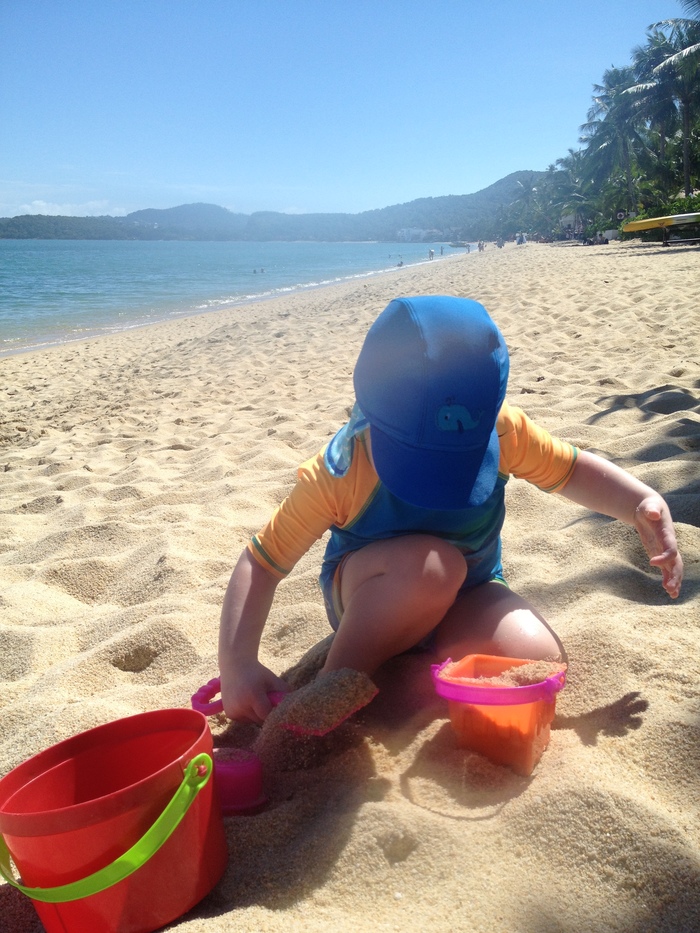 If you're planning a short trip to Thailand or visiting Koh Samui as part of a longer trip around South East Asia, you'll find that Peace Resort in Bophut is the best place to stay in Koh Samui for families. It gets five stars from us!
Read more in advance of your trip to Thailand: