This post may contain compensated links. Please refer to my disclaimer here for more information.
Flying in business class or first class is wonderful, addictive and something that every traveller should try at least once in their life. But what about if you've got kids? Can you fly business class with kids? Well, yes. Of course you can. It's as simple as purchasing a ticket for them.
The question is should you fly business class with kids? Many travellers would argue that you shouldn't. The people in business class are paying a lot of money to have a restful or productive flight. They don't want kids screaming, crying, kicking their seats. The reality of travel with kids is often not as bad as people without kids might think. Sure, a lot of us have been stuck next to that crying baby on a flight but on the whole most kids who flying can do it without a major meltdown.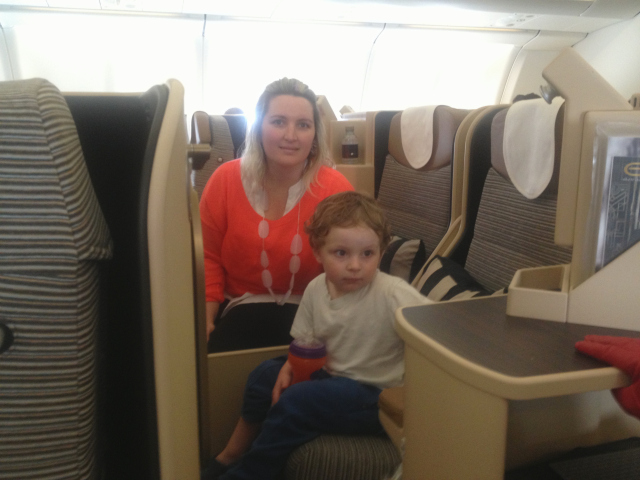 Here are some questions you should ask yourself to decide whether you should fly business class with your kids:
Can they behave themselves? The most important question. You really can't take your kids into business class if you don't think they'll behave. It isn't fair on the other passengers no matter what you're paying to travel.
Can you manage them effectively? The key to flying with kids is realising that it is your job as a parent to keep them happy, quiet and comfortable during the flight. Sorry, you don't get to watch the movies, drink champagne and put your feet up. You have a job to do!
Is it worth the money for you? Your flight will be more pleasant in business class. I can guarantee it. It's another level of travel completely. You'll actually enjoy your experience. From check in to the lounge to arriving refreshed at your destination. Business class is worth it if you can afford it. Check out how good Qatar Airways A380 business class is in this review. For some, it's worth the money every time. For others, it's a treat for special occasions like honeymoons. Do what you can to make flying in business class cheaper by using point hacking or flying with airlines that offer upgrade auctions to economy class travellers.

My Experience Flying Business Class with Kids
We've flown twice in business class with Reuben when he was aged three (between Brisbane and Singapore on Etihad) and once in first class with Reuben at aged four and Hazel at six months (from Maui to Seattle). All three times we had a great experience. The children were so well-behaved. One passengers even shook our hands at the end of the of a flight and said he couldn't believe how well-behaved and quiet Reuben was! A lot of that is due to the fact that he is an experienced flyer and enjoys being onboard planes. It's also due to the fact that we're experienced at flying with children and know lots of tricks to keep our kids happy onboard long flights. We work really hard onboard to make our flights successful.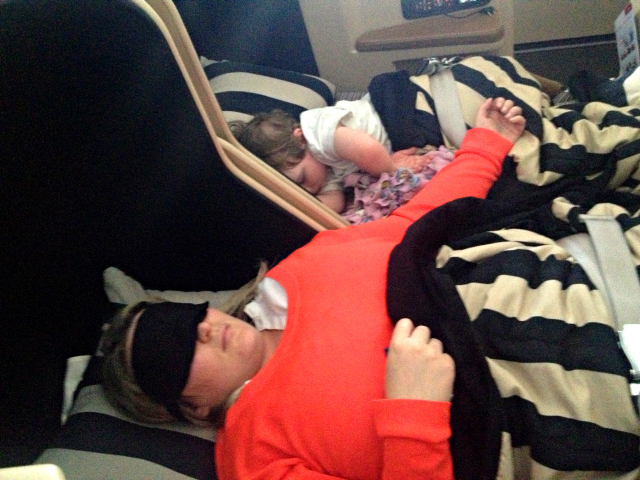 Why You Should Fly Business Class with Kids
It is a lot easy to manage kids in business class. There's more space which means kids can get more comfortable. They're not as closely confined as in economy meaning they won't be able to kick the seat in front of them or get agitated with siblings seated next to them. The air quality is better (really!) in business class. It's so much easier for both you and your kids to get some rest. You won't feel as tired on arrival at your destination. The flight attendants are more attentive and always happy to oblige any requests you have. In short, flying with kids in business class is ten times easier than economy class.
Have you flown in business class with your kids? Would you?
Leave me a comment below and let me know your thoughts.