This post may contain compensated links. Please refer to my disclaimer here for more information.
Despite travelling for almost ten years, 2012 was the first year in which I blogged about my travels. What a difference it has made to how I travel! I'm so much more conscious of what I'm doing, photographing, eating, seeing. I've begun thinking in terms of blog posts. I research travel completely different. Knowing now that anywhere I want to go there's bound to have been a travel blogger ahead of me having posted everything I'd need to know. Other bloggers have become a constant source of inspiration.
Blogging has also made a big impact on my life outside of travel. I feel like I've become part of a community of travel bloggers, and particularly, of travelling families. I've made some wonderful friendships with people who finally "get" me, how I want to live my life and how I want to raise my child. Best of all, I'm learning so much about myself by having a creative outlet. I can process my own thoughts with more clarity and, through that, I'm learning and growing as a person.
After starting Flashpacker Family in March, we've grown from less than 50 visitors in the first month to over 2000 unique visitors in December already. That's almost 10,000 total visitors in nine months. I don't think that's too bad an effort! Not only that, our Facebook community is almost at 1000 people and we have over 1500 Twitter followers. It feels fantastic to think that I am making a little impact in the lives of others. I love getting messages from readers planning their own travels and using Flashpacker Family as inspiration. Nothing feels better than knowing your words can make a difference to someone else's life.
Our year looked a little something like this…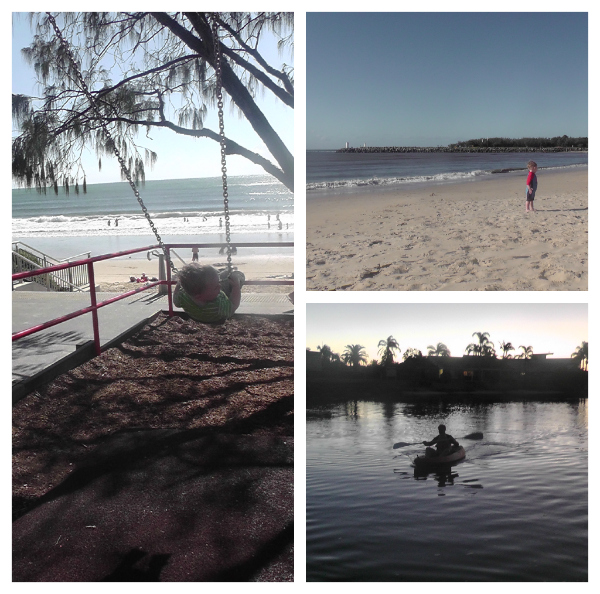 Australia
We started our travels in Australia in our "second home" on the Sunshine Coast. We filled our days with work, long walks, early mornings in the park, afternoons at the beach and evenings kayaking the canals.
If you're planning on visiting Australia in the near future, take a look at Hop On Hop Off Sydney for a fun and hassle free way of catching the highlights in Oz.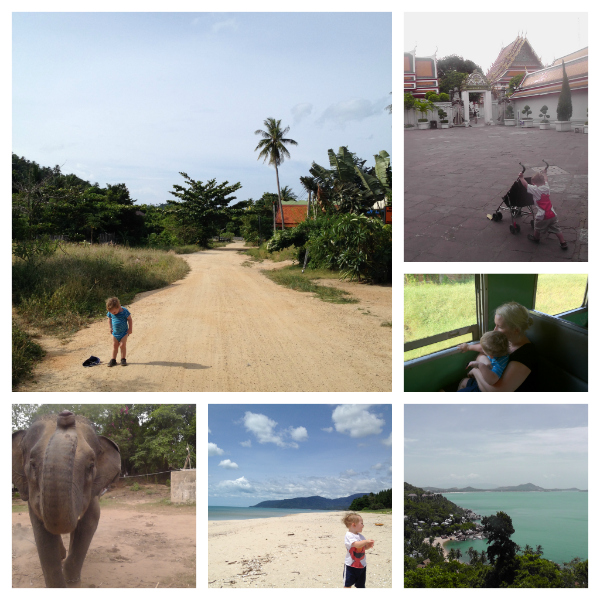 Thailand
Our second stop was Thailand. I was excited to introduce my favourite country to my family. We adventured through food, realised we had an interest in history and discovered that culture shock in kids is well and truly real. Despite the ups and downs Thailand still remains my favourite country and one we want to explore more of as a family.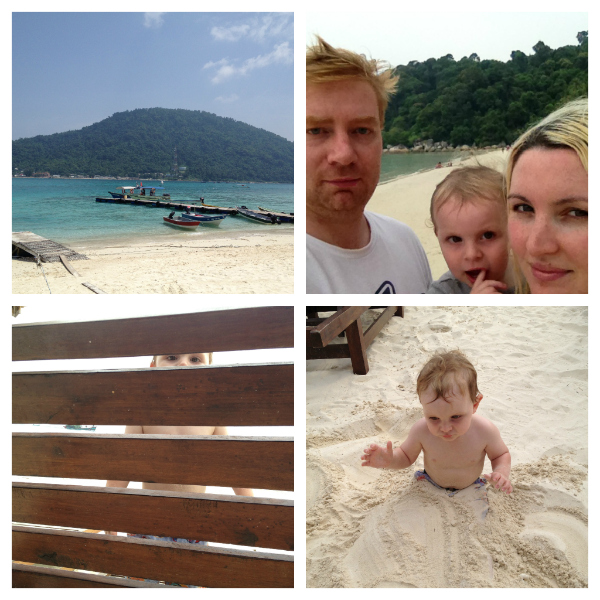 Malaysia
To us, Malaysia was both interesting and boring at the same time. There are aspects of it we really enjoyed but also many we didn't. It lacks a bit of the "juzz" that Thailand has but at the same time is more modern and comfortable. The big disappointment for us was the food. In Thailand, eating out for every meal was a joy but in Malaysia it became a real chore to find something everyone would enjoy. That being said, the beaches at the Perhentians more than made up for the greasy food.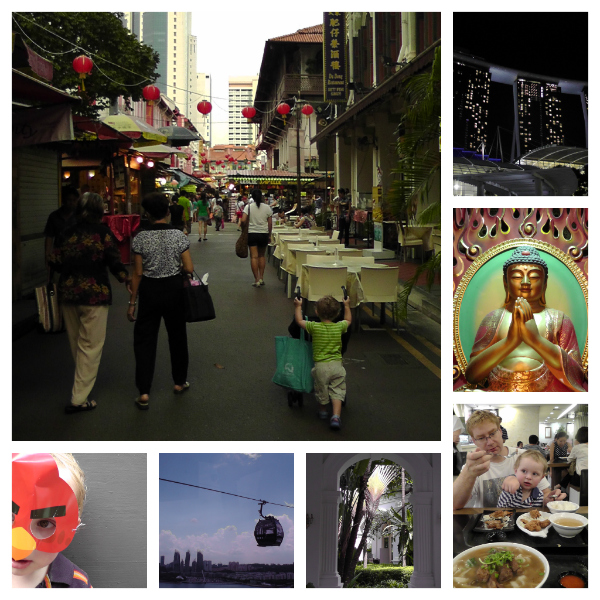 Singapore
Singapore was an unexpected treat. Though we were only there for four days we could have seen ourselves living there. We packed a lot into our visit but particularly enjoyed walking through Chinatown and exploring the many foodcourts. It definitely made our list of places to revisit.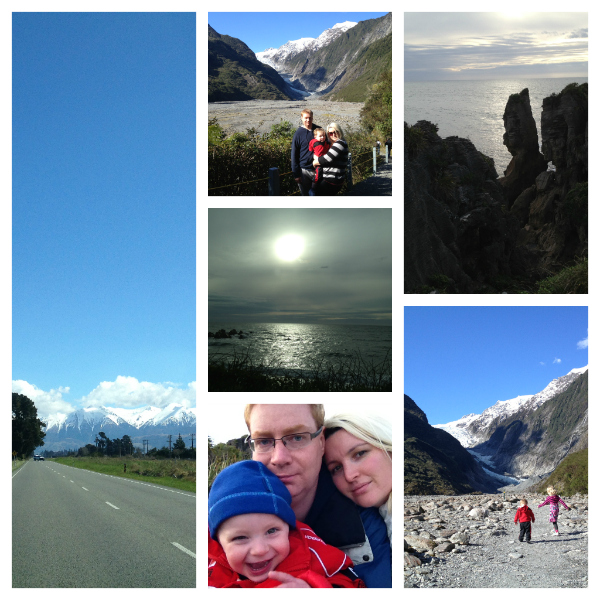 New Zealand
And finally, New Zealand. Even though it's beautiful and on almost everyone else's bucket list, New Zealand just doesn't do it for us. We don't feel at home here and we'd rather be somewhere else. We tried to enjoy it as tourists by taking a few trips but really just couldn't.
2012 actually wasn't that eventful for us in terms of travel despite making it to five different countries. We could have done a lot more but we've been in Christchurch for the past five months focusing on setting up a new online business and sorting out our finances.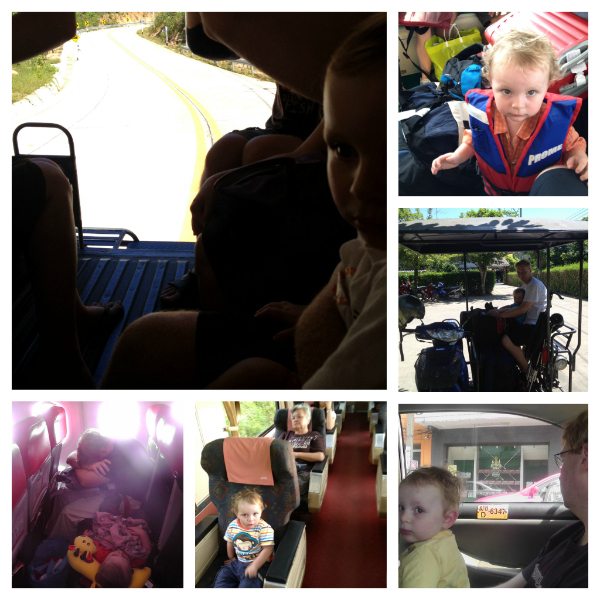 We've been on nine flights through ten airports. We've enjoyed third class trains but been miserable on first class trains. We've taken big comfortable buses and squished ourselves in to tiny minibuses. We're ridden songthaew, tuk-tuks, pick-up trucks, taxis, motorcycle sidecars and an elephant. We've crossed seas on massive ferries, tiny motorboats, catamarans and speedboats.
We've gained insight into our own personalities and how to work with each other. We've melted down together and come back through the other end with a better understanding of how to travel as a family. Most importantly, we've discovered how we want to live our lives and now we're working towards that goal.
Thank you to anyone and everyone who read a post, left a comment, liked us on Facebook or followed us on Twitter. I appreciate it wholeheartedly and look forward to making Flashpacker Family even better in 2013.