This post may contain compensated links. Please refer to my disclaimer here for more information.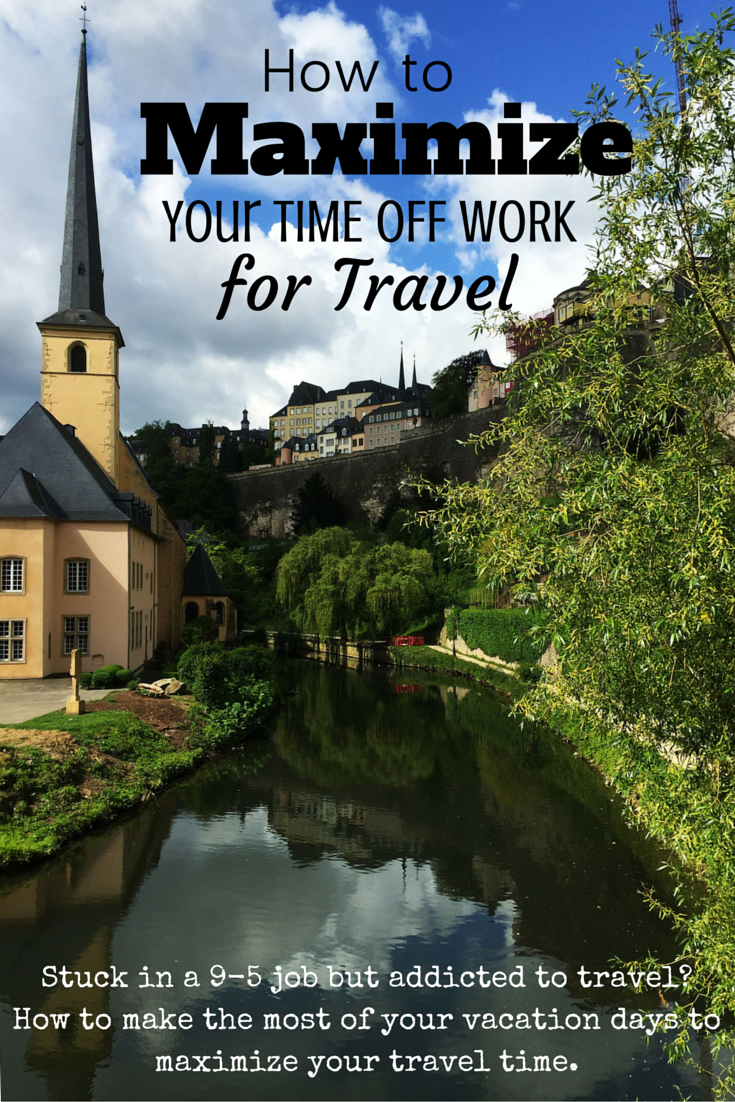 I wasn't always lucky enough to have a location independent income. I used to work in an office job for a living as a personal assistant. I lived and worked in London for a few years and had a great job in the heart of Bloomsbury.
It's the modas operandi for most young Kiwis – work your guts in London or Edinburgh and get in as much sightseeing on that side of the globe as you can during your working holiday visa.. There are so many great free things to do in Edinburgh and London that they make the perfect base to explore at weekends even when you're not travelling.
I developed super travel ninja skills and squeezed as much enjoyment out of my 2.5 years living as I possibly could. Working out how to make the most of your annual leave is key to this. Even though I know longer have a desk job I thought I'd share with you how I went about maximizing travel while still working a full time job.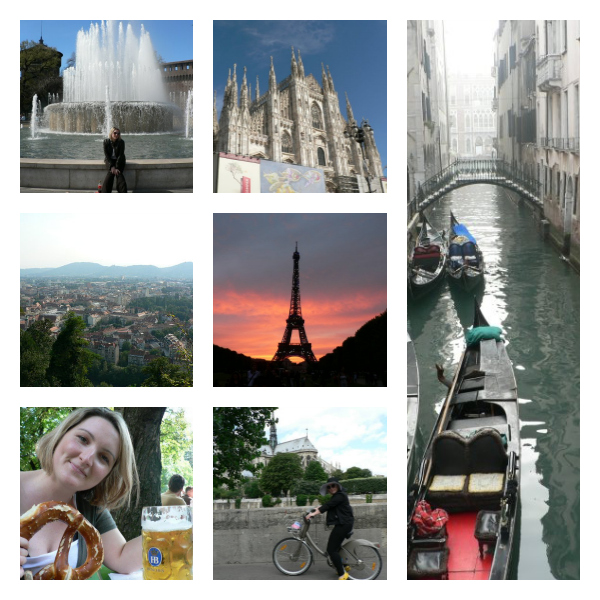 Tips for Making the Most of Your Vacation Days
Buy annual holiday cover. It's infinitely cheaper than buying travel insurance for each and every trip you go on. If you've got annual cover, you don't have to give your travel insurance a second thought. You can just pick up and go when a cheap fare arises.
Make a spreadsheet. If you know you're only getting one year in Europe, make a list of the places you want to see and how long you'll need in each of them. Calculate the amount of annual leave you'll need to each trip and use every single day you'll have.
Book ahead for any travel you plan to do at bank holiday weekends. Flights in and out of the UK will be pricey once everyone realises a holiday weekend is coming up. At the start of the year, go through an plan you travels for every bank holiday weekend and book flights while they're still cheap.
Maximize bank holidays. Find out the dates of all the bank holidays and book your travel around them. If you've got a Monday off, take either the Friday before or the Tuesday after (or both) as annual leave. A four or five day weekend is a lot more relaxing than a three day weekend. The physical act of travel, going through airports, catching trains and buses, can be exhausting and time consuming and if you stick the the three day weekend you only get one day of non-travel.
Try and get a jump on the crowd – don't wait until after work to depart the country, that's when everyone is travelling. See if you can knock off at lunch time on the Friday without taking any leave days by working late a few nights before you go.
Easter is a real winner. You can take just four days off work but spend ten nights overseas. Leave London on the Thursday night, Friday and Monday are both holidays so you'll only need to take Tuesday to Friday off work, and return on Sunday. Brilliant!
Don't know where you want to go but know you want to get away? Use Google Flights to search for the cheapest flights out of London (or wherever) for the dates that you want to travel. With Google Flights you have the options of selecting "Europe" or any other continent/region as a destination. Not being specific let's you see where the cheapest flights go to. When I was living in London, the cheapest flights always seemed to be to Italy… I ended up visiting four times in two years! I developed a serious gelato addiction in the process. If the flights were cheap, occasionally I'd get them for £25 return, going to Italy for the weekend to eat and drink was cheaper than going out with friends in London.
Be spontaneous. While you may have planned out a year's worth of trips and accounted for all your annual leave, you can still take super short spontaneous trips on Saturdays and Sundays. Flights across to Ireland and Amsterdam are short and usually pretty cheap. Travelling by Eurostar to France or Belgium is quick and painless. And, of course, don't forget to travel around the UK – day trips to Bath and Brighton via train or hire a car and explore the countryside.