This post may contain compensated links. Please refer to my disclaimer here for more information.
Where is Siam Ocean World?
Siam Ocean World is in the basemet of Siam Paragon, the fanciest shopping mall in Bangkok. Getting there is easy. It's on the BTS Skytrain – head to the stop Siam. It's a well-known mall so any taxi driver will be able to get you there. There's a taxi rank at the front of the mall if you're looking for a taxi after your visit.
How much is admission to Siam Ocean World?
Tickets are rather pricey, 900B for adults and 700B for kids over 80cm. Reuben is just over 80cm but they let him in free anyway. There's a 10% discount if you buy online in advance. Entry also includes a ticket to the 5D cinema on the same floor but you have to queue up for that ticket separately at the information counter. Keep your receipt for this.
What's on offer inside the aquarium?
The aquarium was super busy, mostly with Thai families but a few tourists thrown in as well. Almost everyone their had kids. I can't say it would be very enjoyable for adults without children unless you were a real fish-o-phile.
We wandered around enjoying the various tanks. Reuben knows the word "fishy" and was pretty impressed with what was on offer – lots of little tropical fish, some big ugly deep water fish, a variety of sharks, sea jellies and the biggest crabs I've ever seen.
Reuben got to stroke a starfish in the touch pool and even gave a little snake, being handled by staff members, a squeeze.
The penguin feeding was incredibly popular and the birds were very active, swimming right up to the glass where all the kids were gathered. The animals, including sharks and otters, are feed at various times throughout the day. There's a board detailing feeding times when you enter the aquarium or your can look it up on their website for some advance planning.
The best part of the day had to be the indoor play area inside the aquarium. A big hit, being that it's the first proper playground we've seen since we've been in Thailand.
We had a very uninspiring break for lunch in the food court upstairs and went back downstairs to watch the free, 15 minute 5D movie that was included in our ticket. It was actually quite lame. A 5D movie is just like a 3D movie with moving seats, gusts of air and smells added to enhance the experience but in reality are just annoying and unnecessary.
Would we recommend the Siam Ocean World Aquarium?
Yes. If you're a family travelling to Bangkok and looking for some indoor entertainment then, provided you've got the budget, it's a great place to beat the heat for a few hours in the hotter parts of the day. There's plenty of visual stimulation and opportunities for interaction to amuse younger children. Older children will find plenty on offer to admire, inform and educate.
More Photos of Us Enjoying the Aquarium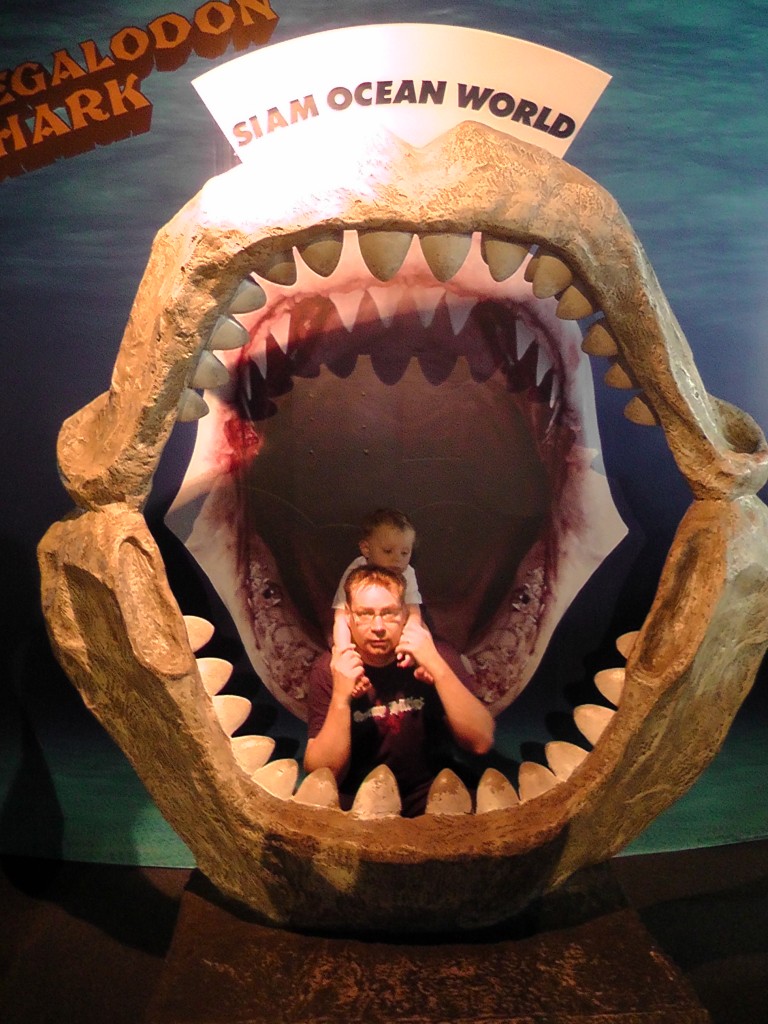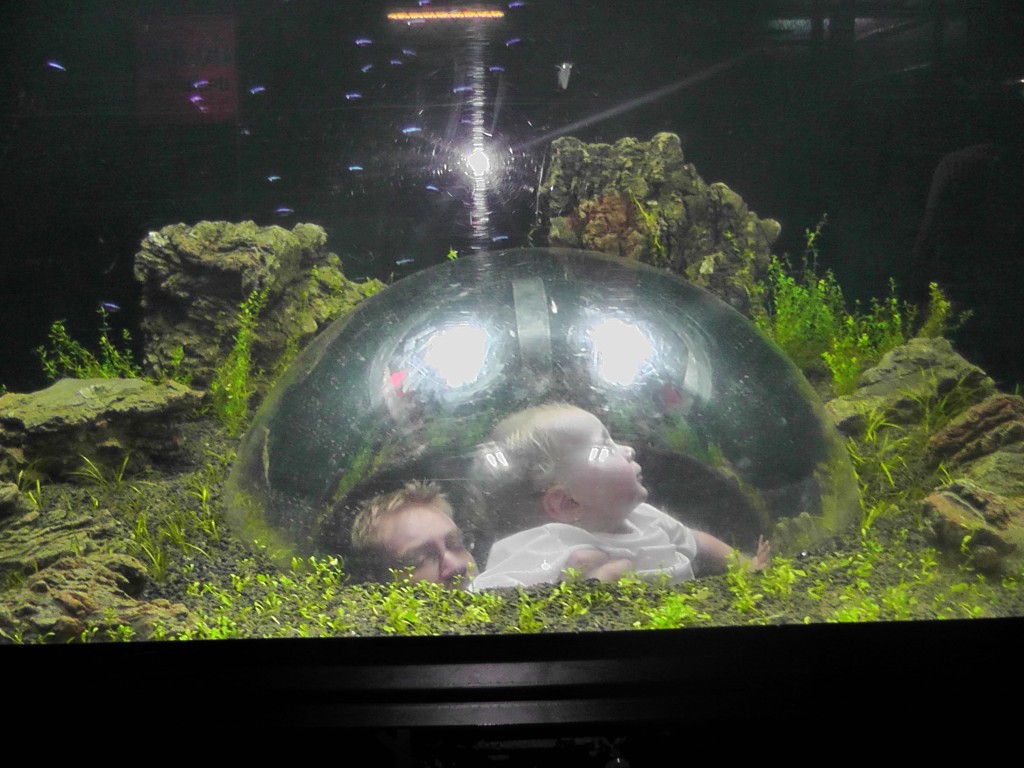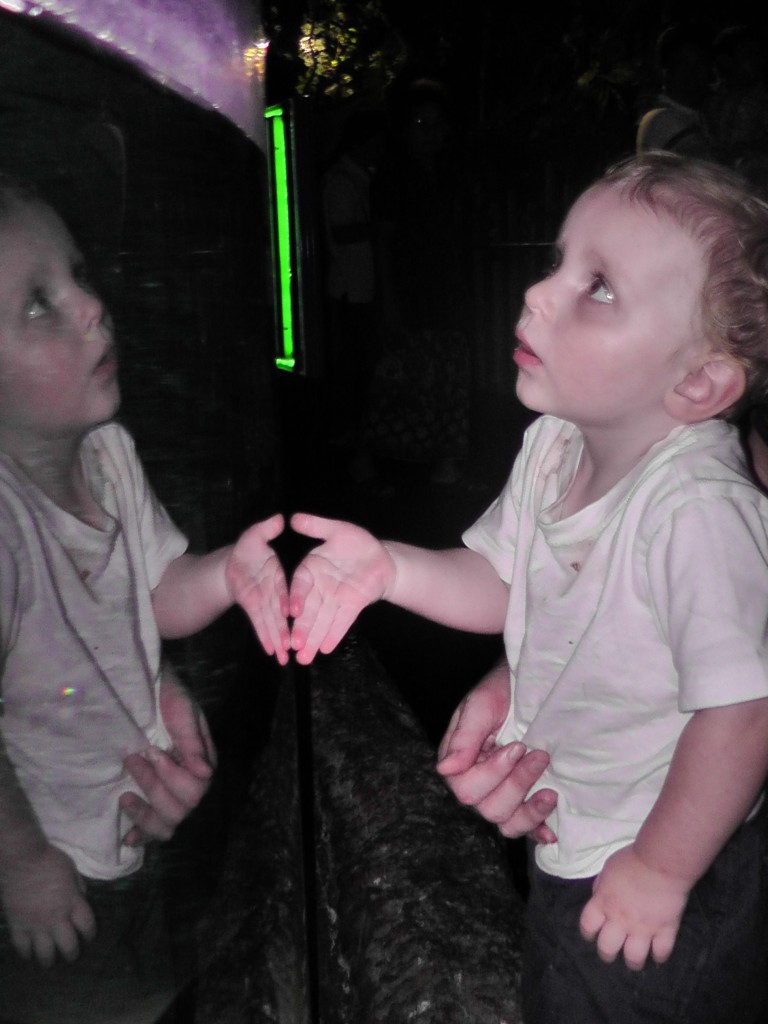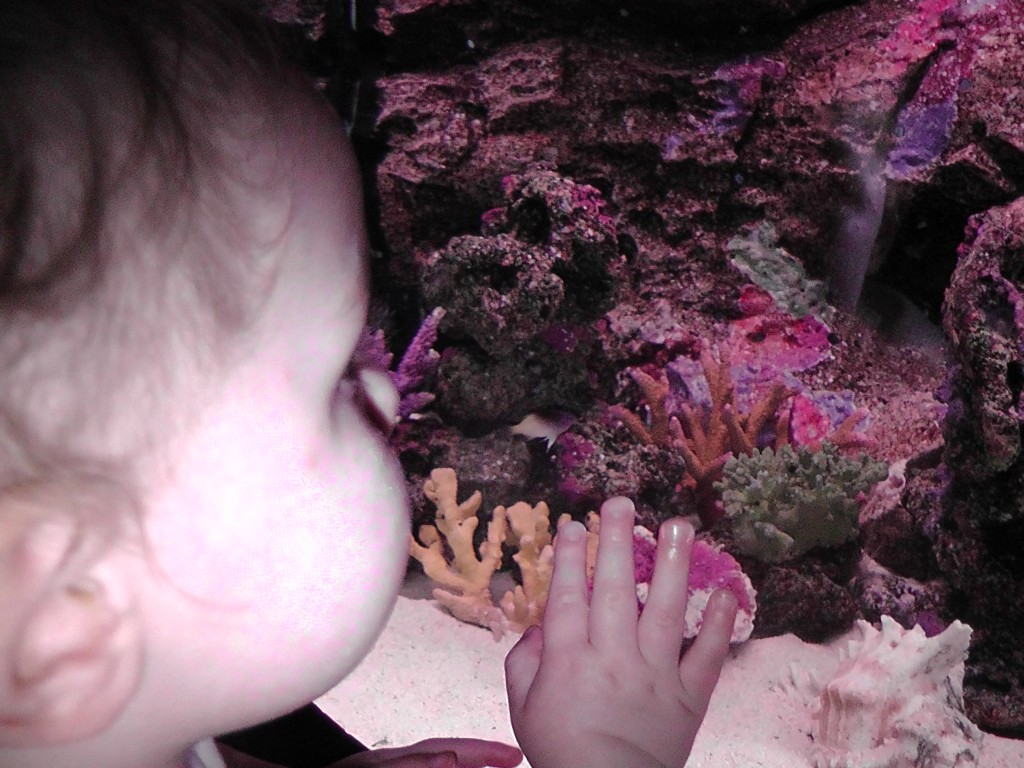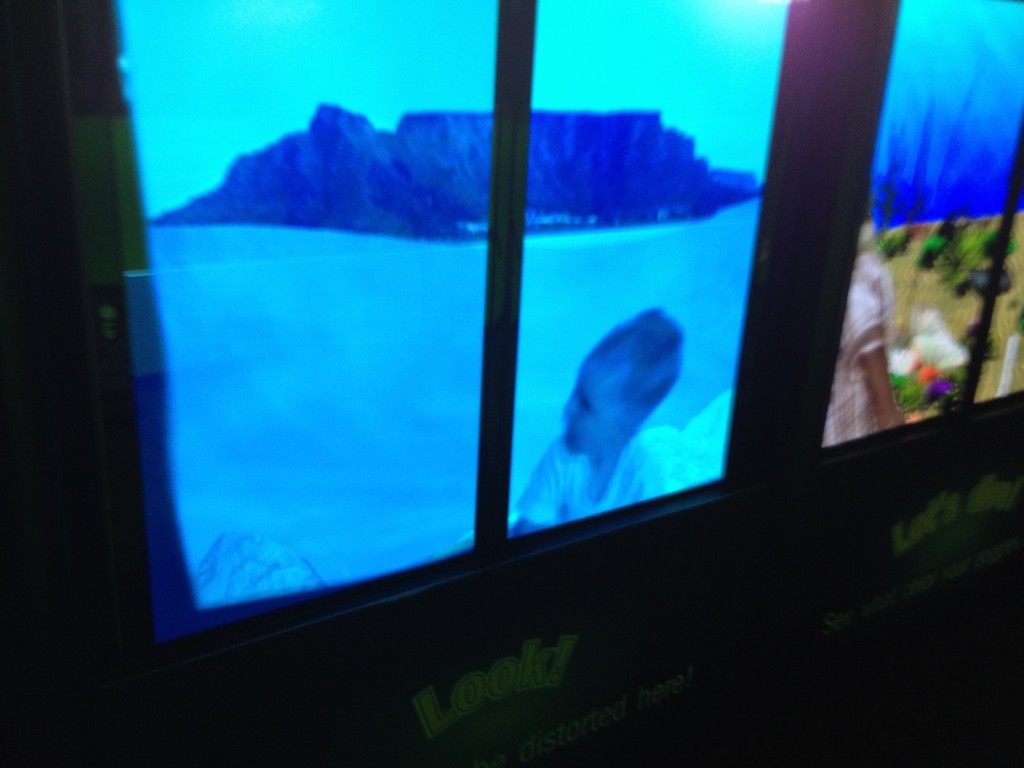 If you liked this post, use the buttons below to share it on Facebook, Twitter or email it to a friend.