This post may contain compensated links. Please refer to my disclaimer here for more information.
Looking for a travel toiletries list to help you organise your packing? If you're traveling soon, I've put together a helpful list of toiletries that work for any trip. As someone who travels very frequently, I've narrowed down exactly which toiletries for travel are actually essential. I also know of a few toiletry items that you might not have heard of before or thought you needed. This is the only toiletries packing list you'll ever need! I've put together a printable toiletries list for travel that you can download as a PDF and print off at home to make packing easy every time.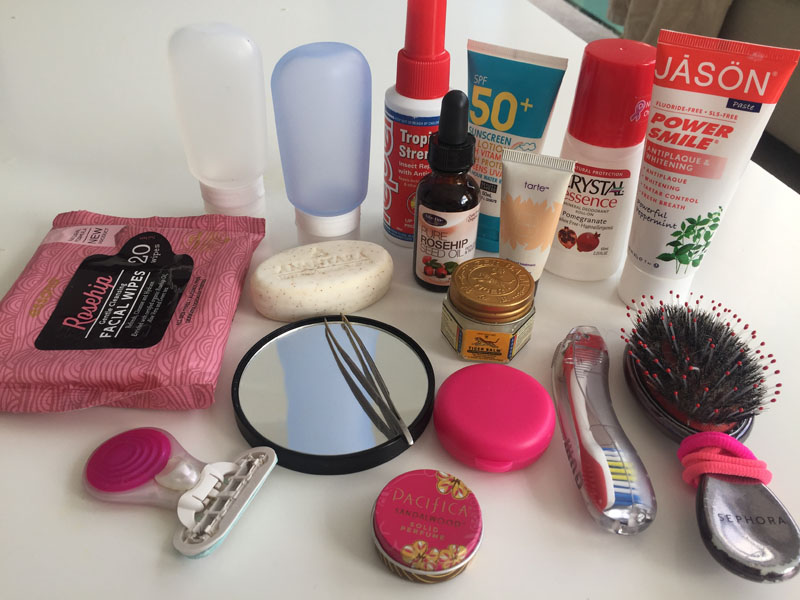 I have written a lot of packing lists for specific trip types or destinations and one of the things I've noticed is that the toiletries list is almost always the same. So, I figured why not write up a dedicated toiletries checklist that I can use and tweak for each trip? Sure a ski trip packing list might have a few specific personal toiletries that differ than what you might pack for Hawaii but the core toiletries to pack remain the same.
I'm also going to share a few tips for packing toiletries, how to lighten your load and share some of the best travel toiletries I've come across over my years of packing toiletries for flying, cruising, road tripping or backpacking. You'll know exactly what toiletries to pack for a trip by the end of this post!
What You'll Find in This Post
The Complete Travel Toiletries List
Essential Toiletries
These are your travel toiletry essentials. Most of this stuff will feature on everyone's toiletry bag checklist. If there are any things on this list of toiletries items that you don't use at home then they're probably not essential travel toiletries for you. A few of these items are personal preference only like hand cream or cotton buds. For guys, this is basically you whole toiletries list for men.
Nice to Have / Trip Specific Toiletries for Vacation
These items are either things that are just nice to have or depend on the type of trip you're taking. Here are some of the extra toiletries to take on vacation:
Hair & Beauty Toiletries for Women
A lot of these are women's toiletries. Mens travel toiletries are a little more simple so guys can skip this section almost entirely. Most of these are toiletries to pack for vacation, when you're going on a cruise, to a nice resort or on a weekend city break. If you're backpacking toiletries like this probably aren't necessary.
First Aid Kit
A small first aid kit is a very useful addition to your travel toiletries list. I pack mine into a Ziploc sandwich bag and just tuck it away until I need any of the items. You don't need to bring the whole box of Bandaids or rehydration sachets, just a few of each item is enough.
The 10 Best Travel Toiletries Items
Add these to your toiletries shopping list! After many years, I've worked out these are some of the best toiletries for travel. Pack your favorite items, of course, but give these items a try when putting together your toiletry kit list.
One of my latest travel toiletries essentials is a folding toothbrush. Not only do they take up less space and fit into a Ziploc bag but they also protect your toothbrush bristles from germy surfaces or cross-contamination.
One of my favorite travel kit toiletries for packing light! These squeezey silicone tubes are perfect for shampoo, conditioner, coconut oil, body wash or any liquid you want to turn into travel mini toiletries. It's easy to squeeze the liquid out and they don't leak at all. They come in 2oz or 3oz sizes so are ideal for traveling carry on only.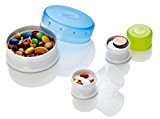 The tub version of GoToobs, a GoTubb lets you put an thicker creams or gels into smaller containers for travel. Very useful for things like eye cream or hair gel. You can also use them for pills, vitamins or even snacks.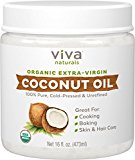 One of the most useful toiletries to take travelling! You can use coconut for so many different purposes. It's one of the toiletries travel bloggers most often recommend. It does just about anything! I use mine in lieu of eye make-up remover, body moisturiser, shaving gel, massage oil, hair oil and after sun cream.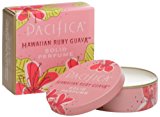 I love having a little pot of solid perfume to travel with because it's such a nice pick me up when you're feeling travel tired, smelly or just want to juzz yourself up for a night out. This Pacifica one comes in lots of great travel themed scents also!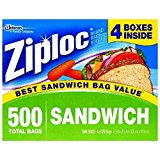 Ziploc bags are so useful for packing toiletries for plane trips as they make it easy to pull your liquids out for security checks. If I'm traveling carry on only then my toiletries for air travel go into a Ziploc bag. You can also use Ziploc bags to tip vitamins into and leave your bulky bottles at home. Just write the contents and dosage on the outside of the bag.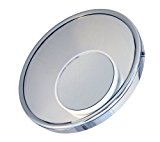 A small magnifying mirror like this one is so useful for travel because it has suction cups so you can stick it to a hotel window or mirror when you're doing your eye make up or using your tweezers.
A decent travel size hair brush saves a lot of space in your travel toiletry bag.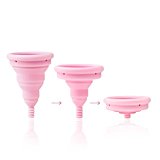 For all the ladies, if you haven't tried out a menstrual cup then you should definitely give it a go as it's so useful for travel. A menstrual cup is a reusable tampon alternative that gives you 12 hours of protection and can simply be rinsed and reused. This collapsible one saves a lot of space and comes in a neat little travel container.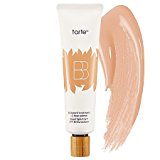 Another one for the ladies, BB cream is for your travel make up kit! It gives light coverage which is great for wearing make up in hot climates and also contains a sunscreen. I love this Tarte BB cream because it is very light and dries to almost a soft powder. Plus it comes in a 1oz travel size so is perfect for traveling light.

Tips for Packing Toiletries
Using my travel tips packing toiletries is easy! Here are a few of my best tips for traveling with toiletries and avoiding spillage or overpacking.
Printable Travel Toiletries Checklist
You download my complete toiletry items list here and print it out to pack for your trip. Now you can get organised and get all your toiletries to bring on vacation together. packing list toiletries
>>>>>Click here to download the printable PDF toiletries list for vacation here <<<<<
Any questions or comments on what toiletries to pack for vacation?
I hope you've found my list of toiletries for travel useful. As it's written from my perspective it's obviously more a women's toiletries packing list, but guys can definitely adapt it to a list of travel toiletries for men by cutting off the hair and beauty items and all the fancy creams. For families, these travel essentials toiletries are all the same so you'll just need to add in your kids' toothbrushes and make sure you have child suitable pain relief and a digital thermometer.
Here's a quick summary: When you travel pack toiletries that you use at home, go for mini versions or put them in GoToobs, bring any trip specific items as needed and then use the best way to pack toiletries for air travel by putting them in Ziploc bags or a great toiletry kit bag.
What's on your toiletry bag list? Do you have any trips on what toiletries to take on holiday? I'd love to hear from you if you have any great products or ways of packing them.
Pin this post for later!