This post may contain compensated links. Please refer to my disclaimer here for more information.
For families who love to travel, experiences definitely trump stuff. If you do want to purchase the best travel gifts for the people in your life who love to travel, you need to focus on practical and purposeful! I've put together this list of the best travel gifts for kids, moms and dads so you can find the perfect present for the whole family. I've based it on items I have personally purchased and love or the things I would most love to receive this holiday season.
Read more: For the 2017 holiday season, I've just put together this amazing guide to the best travel gifts for her. Check it out!
What You'll Find in This Post
The Ultimate Gift Guide for Families Who Love Travel:
How to Pick the Best Travel Gifts for Everyone in the Family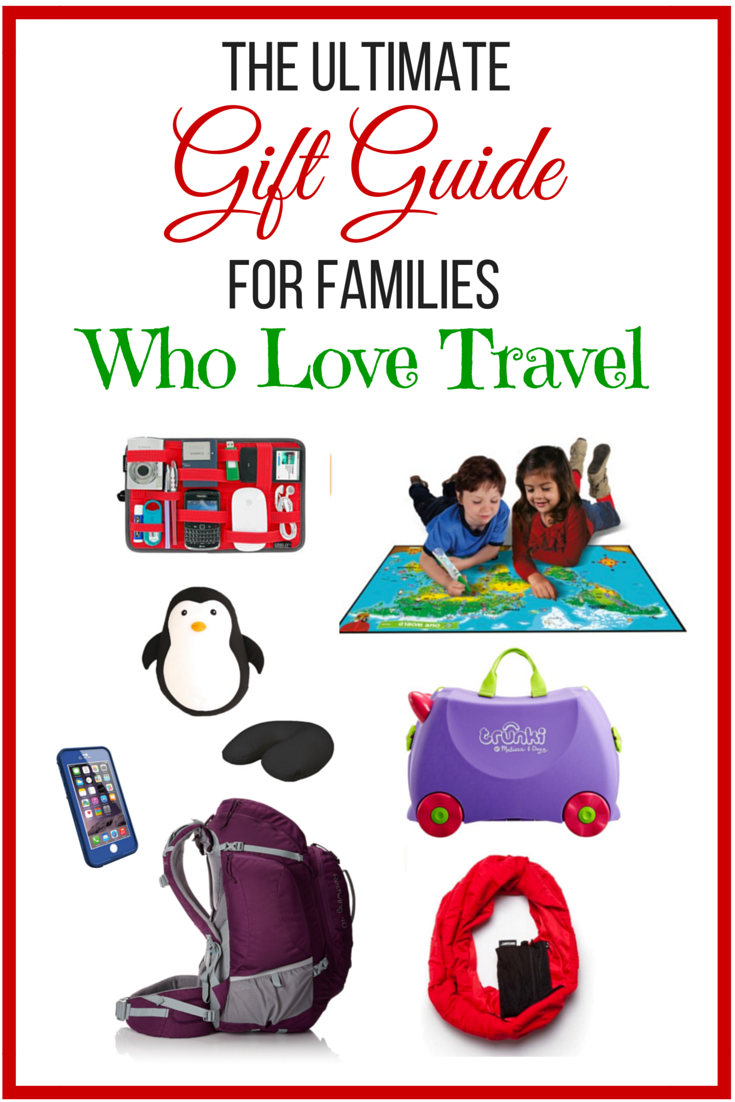 Best Travel Gifts for Families Who Love to Travel
Hotels.com Gift Cards
Treating your travelling friends or family to a nice hotel for the holidays is one of the best travel gifts you can give! Hotels.com offers gift cards which can be either shipped to an address or sent via email. With 257,000 hotels in more than 60 countries, you're literally giving them a world of choice. You can purchase Hotels.com gift cards here.

Airbnb Gift Cards
Airbnb has really changed the way families can travel. Especially for families like us who travel long term, Airbnb is a life changer! You can now buy Airbnb gift cards to send to family and friends. A great gift idea! If you haven't signed up to Airbnb yet, you can get $20 off your first stay by using this link.
Cash!!!
Just kidding. Well, actually. Not really. Cold hard cash is one of the best travel gifts for travellers who are about to set out on a journey. If you have family or friends on the road, drop some cash into their Paypal account for Christmas. There are a lot of different things travel lovers can buy via Paypal.
Tickets, Passes & Experiences
If your travel-loving loved ones are heading somewhere specific soon, why not buy them a specific experience you know they'll enjoy? CityPASSES are a fantastic gift. They cover amazing things to do in some of the best cities in North America. You can check which cities have a CityPASS here. Or how about show tickets in Las Vegas? Or theme park tickets for the whole family to have a fun day out? You can also look on Groupon in cities your family or friends are visiting for ideas on fun things to do.
Best Travel Gifts for Moms Who Love to Travel

SHOLDIT Infinity Scarf
This clever scarf would make a great Christmas gift for the travelling mom. Hint hint. The SHOLDIT Infinity Scarf as a built in pocket for stowing passports, credit cards and travel documents in a convenient, safe place. Lots of different colours are prints are available.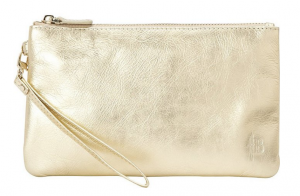 Charging Purse
Everything the travelling mom packs has to be functional. The Mighty Purse
 is both functional and super cute and makes an excellent travel gift. This little purse is one of the best things I've ever bought. I have it in Gold but there are dozens of colours available, all in leather. It looks great, packs easily and comes with a battery pack built in that will charge your phone two times. (You can remove it and recharge it.) It saved us from a flat iPhone battery at the top of a volcano at sunset in Maui, so I'm definitely a fan.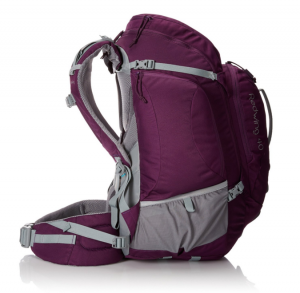 Kelty Redwing 40L Backpack
I'm in love with this backpack! I bought one as a birthday present for myself in September and I've been rocking it ever since. While the Kelty Redwing 40L Backpack might look small, there is so much space inside. I can squeeze enough gear for a week for our whole family in this one bag! That's a week's worth of clothes for our whole family, in my favourite Eagle Creek Packing Cubes, as well as toiletries, diapers & wipes, a few toys, two plastic bowls & spoons and cereal!
>>>Click here to find more ideas for travel gifts for her.
Best Travel Gifts for Dads Who Love to Travel

GRID-IT Electronics Organiser
The GRID-IT Organizer is a great gift for dad's who are in charge of the family's electronics on the road. It'll keep all your cables, USBs, earbuds, pens and other bits & pieces tidy inside your laptop bag. They're also fairly inexpensive.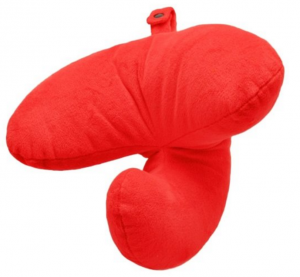 J Pillow
The J Pillow is the ultimate travel pillow is quite possibly the best travel gift of all. The revolutionary J shape supports your head and neck like no other travel pillow before. Click here to see how to use it! The J Pillow is now the #1 selling travel pillow on Amazon! Ready to sleep comfortably on a plane or car for the first time in your life? Order the J Pillow for dad and while you're at it get a matching one for mom, grandma, grandpa and any other travel lovers in your family.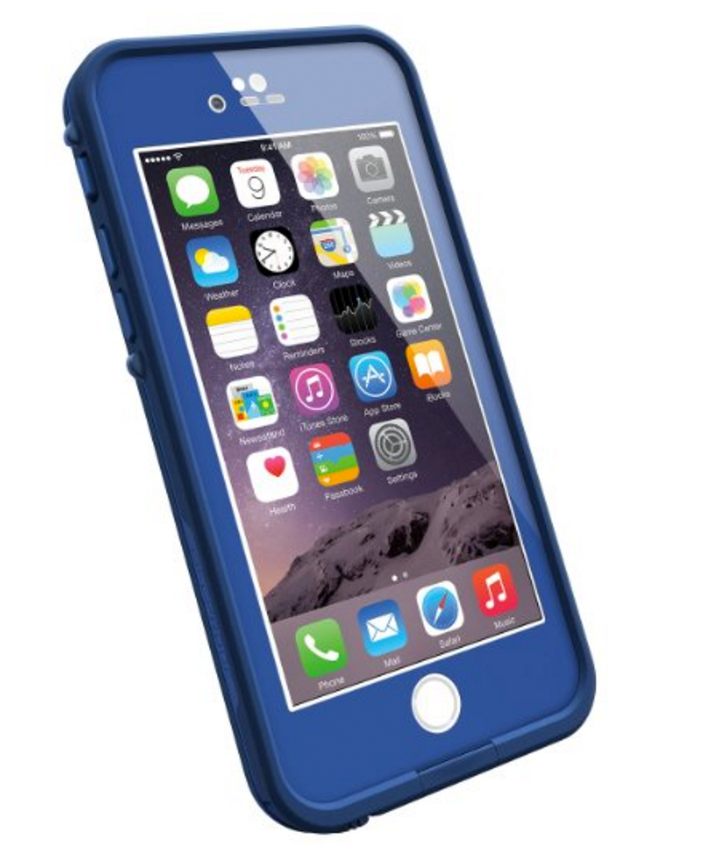 Lifeproof iPhone Case
Waterproof. Dustproof. Shockproof. The LifeProof iPhone Case is the best case for the travelling dad (or mom for that matter). You can submerge it to a depth of 2 metres which means you can use it for underwater photos. Keep your iPhone safe on your travels, no matter how adventurous you are!

The World's Best Travel Jacket
Get dad the world's best travel jacket! What makes this jacket so special? It went mega-viral earlier this year because people were blown away at the amazing features this one jacket offered for travellers. The jacket manages to stylishes contain a neck pillow, strategically placed pockets for travel docs and technology, heck, it even has a built in blanket!  You can pre-order one of the four different jackets via their crowd funding campaign. They're due to ship worldwide this December.
Best Travel Gifts for Kids Who Love to Travel (5+)

LeapReader Interactive World Map
The LeapReader Interactive World Map by LeapFrog is one of Reuben's favourite gifts ever. It's fun and educational. You'll learn all the countries in the world, where they're located and fun facts. For nomadic families, there is a puzzle version of the map which is easier to pack. You'll need a LeapReader to play it. LeapReaders are an invaluable learning tool in our bag of tricks. It's portable and makes learning to read fun. There are a range of books and games you can purchase to work with your LeapReader.

Scratch Off Map
I love this scratch off map! I secretly want one for myself. They're a great gift idea for kids to track the countries visited on your travels. There's a full size map you can wall mount in a kid's bedroom and also a travel sized one so you can have one if you're on the road full time. This version also has the states of the US to scratch off too.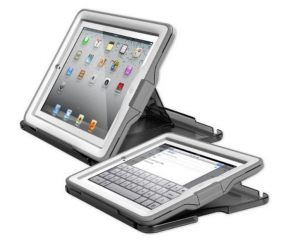 iPad + Accessories + Apps
iPad's are a great gift for travelling kids. They can be fun, educational and used to keep in touch with loved ones at home while you're on the road. You will definitely need a robust iPad case for travel. Lifeproof also make iPad cases. Make sure you choose a case with a stand so that you can set it up on a table for movies or video chats. If your travelling kiddo already has an iPad, get them an iTunes voucher so they can purchase a few new apps for Christmas. A couple of apps we love are Stack the Countries, Pettson's Inventions, BrainPOP Jr and ABC Mouse. ABC Mouse is a fantastic learning tool and a subscription would make a great Christmas gift.
Best Travel Gifts for Kids Who Love to Travel (Under 5)

Kikkerland Zip & Flip Travel Pillow
Double down on functionality and cuteness for your little traveller. The Kikkerland Zip & Flip Travel Pillow converts from cuddly toy to comfy pillow, perfect for flights. The pillow comes in black bear, brown bear or the most adorable penguin.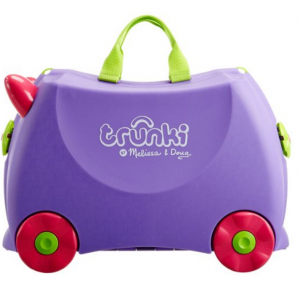 Trunki
This is what Hazel will be getting for Christmas! A Melissa & Doug Trunki is the perfect gift for travelling tots. Having a Trunki allows children to ride their luggage through the airport, train station or cruise port. Not only that, it encourages them to be responsible for their own baggage when travelling. It's a win-win. I love this purple one but there are lots other colour options available to suit every child.
All images manufacturer's own.