This post may contain compensated links. Please refer to my disclaimer here for more information.
We are HUGE fans of using Priceline to save money on our hotel stays. We stay in a lot of hotels so have got "Pricelining" down to a fine art. We regularly save 20-50% on room rates by doing Express deals or Name Your Own Price deals but we also know a couple more tricks to stretch our travel dollars even further.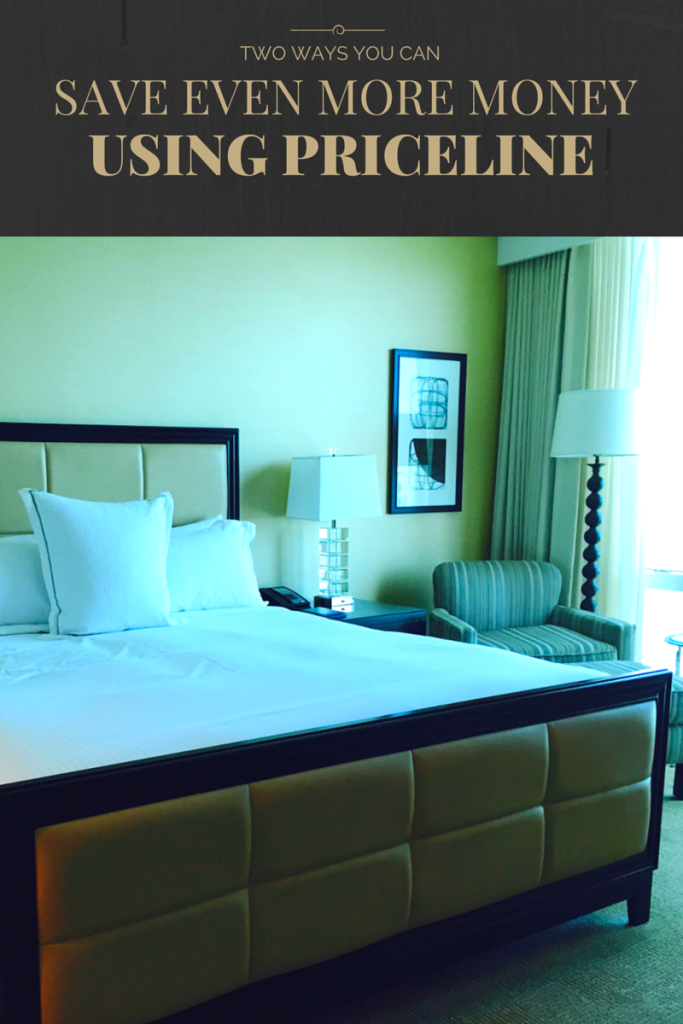 Here are two ways you save even MORE money using Priceline:
10% Newsletter Sign-Up Bonus
This is a nifty little trick that will save you 10% on every Express deal. It's a trick we came across after doing a couple of Express deals without signing up to the newsletter. We received an email with a newsletter opt-in offering us a a coupon code with 10% off our next Express deal.
Before every Express deal, just sign up with a new email address and collect the coupon code. The 10% comes off the room rate before tax or any resort fees. On a $100 hotel room you'll save $10 instantly!
Here is the link to the newsletter sign up:
Priceline Email Newsletter Opt-In for 10% Off Express Deals
Just bookmark this post and click through the link to sign up for the newsletter every time you want to do an Express deal.
We have a tonne of email addresses at our disposal so we have done this over and over again. If you don't have multiple email address you can use a disposable email address tool. (Yes, this is a thing that exists!)
Sometimes the coupon will come through straight away, other times it will take a little longer. Just be patient. I've noticed the coupon will come through faster if you click on the link to Express deals to make a new booking on the page after the newsletter sign-up has been complete.
Use a CashBack Site
By signing up to Shop at Home you'll get an extra 5% cashback (or rebate) on any Priceline purchases. All you need to do is create an account and use their link to arrive at Priceline. Your Shop at Home account is logged in when you make your booking. You'll see something like this across the screen.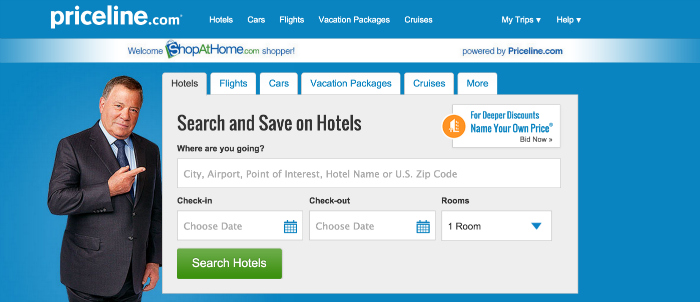 You can increase the 5% cashback even more if you do a cashback match request. Simply search on CashBackHolic for a cashback deal that is better than 5% and ask Shop at Home to match it. Click on the button that says 110% guarantee and fill out the form which takes about 30 seconds. For example, you can get up to 8% cashback at the moment on BeFrugal.com so Shop at Home will match it and give you you an extra 10% on your cashback making it 8.8% instead. It sounds like a lot of work but it isn't! So, if your final price on a hotel room is $100, you'll get $8.80 back from Shop at Home!
Shop at Home requires a US mailing address as they send your cashback in the form of a cheque. There are other cashback sites which do offer rebates by Paypal instead of cheque such as TopCashBack (7% for Priceline) and MrRebates (3% for Priceline).
Little Savings Add Up!
While these are not huge savings they certainly add up! Especially if you're travelling a lot or spending a lot on hotels. It's savings like this that allow us to travel full-time with our family.
More Tips for Using Priceline:
How to Book Cheap Five-Star Hotels in Las Vegas with This Amazing Priceline Hack
Using Priceline Express Deals to Save Big on Hotels