This post may contain compensated links. Please refer to my disclaimer here for more information.
Wondering where to stay in San Francisco on a budget? Accommodation in San Francisco is notoriously bad value. Hotels in the prime tourist parts of town are dumpy, over-priced and get terrible reviews online. $280 a night for a one-star "hotel"?!? No thanks. There is a better way to approach finding quality accommodation in San Francisco at a reasonable price. Let me show you how!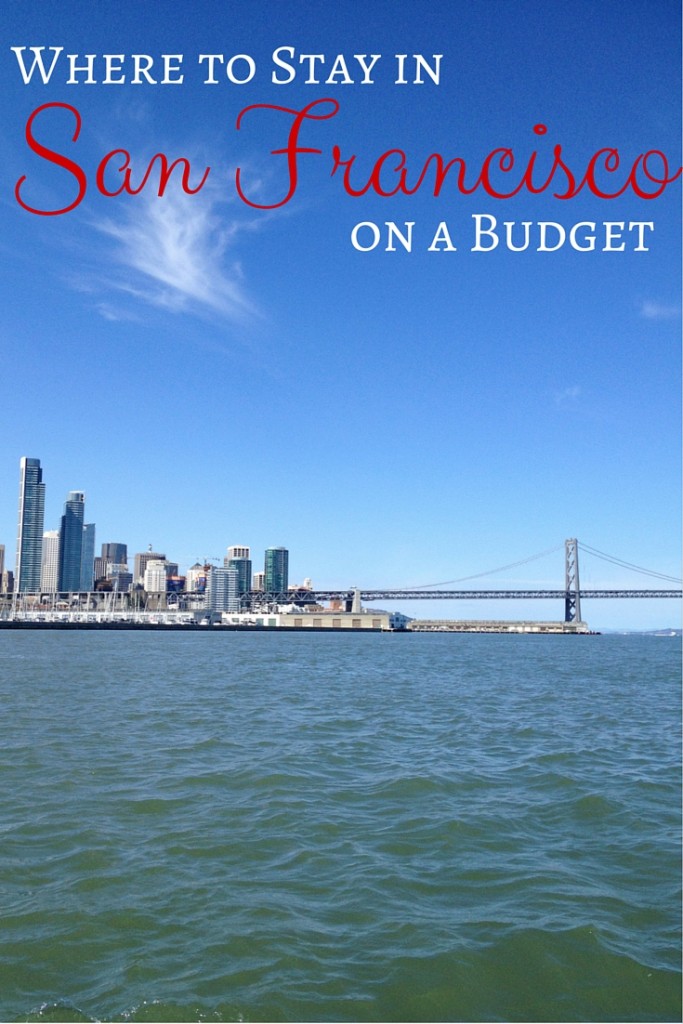 Where to Stay in San Francisco on a Budget!
Staying a Weekend?
Look for a hotel in the business districts. Business travel occurs mostly on Monday to Thursday nights which means hotels in the business or financial districts of big cities are relatively empty at weekends. Friday, Saturday and Sunday nights are prime nights in leisure or tourist locations but not in business hotels. You can get a much better room, at a much better price, for your weekend trip by using this tip.
Better yet, choose a hotel outside of San Francisco proper in one of the tech towns in Silicon Valley. If you're travelling by car or renting a vehicle this works really well. While it might look far on a map, the drive into the city particularly at weekends is really quick. Wondering where to stay near San Francisco? Have a look at these hotels in Silcon Valley.
We scored three nights at the Sofitel San Francisco Bay in Redwood City, just 30 minutes drive to San Francisco, for only $170 a night. Staying during the week, this same room would cost over $400 a night!
This is one of my favourite pics from Oakland. For more ideas on the best San Francisco Instagram spots read this great post!
Staying During the Week?
Look for gaps in calendar's on Airbnb. Many properties seem to have vacancies Monday to Thursday, indicating that it's leisure travellers using Airbnb for accommodation at weekends as opposed to business travellers. Find a few places you like the look of, check their calendars for booking gaps during the week, and send them a (polite) message saying something like this:
"I've noticed you have a gap in your calendar between Monday and Thursday this week. I love the look of your apartment but it's slightly outside my budget. Would you consider offering me a special rate since it would fill the gap in your calendar?"
Wondering where to stay cheap in San Francisco? We ended up in a sweet two-bedroom apartment in Oakland, just 20 minutes drive from downtown San Francisco, for only $130 a night! You can get a $20 coupon for your first Airbnb stay by using this link.
Staying a Whole Week?
Split your stay into two blocks using the weekday and weekend tips above. I found it impossible to find anything decent on Airbnb available for a whole week, even looking in advance. Splitting up our week-long stay into two blocks was the most cost effective way of spending our time in San Francisco. We really enjoyed seeing two different parts of the Bay area.
These tips can actually be applied to booking accommodation in any other big city around the world!
We often switch hotels during the course of our stay. This is such a simple way of not blowing your budget on hotels. Now you know where to stay in San Francisco cheap! Apply this booking strategy to your trips to any big cities around the world that see both business and leisure visitors. It'll work in New York, Washington DC, Sydney, London, Auckland… you name it!
Read more: