This post may contain compensated links. Please refer to my disclaimer here for more information.
We've travelled the world with our baby since she was 4.5 months old. Hazel has been to 18 countries and 36 states in the US, all before aged 2 years. Our little girl is very well-travelled and along the way we've learnt there are certain things we can't leave home without. To make life easier, I've compiled our top 10 essential baby travel accessories in one simple list. Here's what I think the best baby travel gear is… don't leave home without it!
What You'll Find in This Post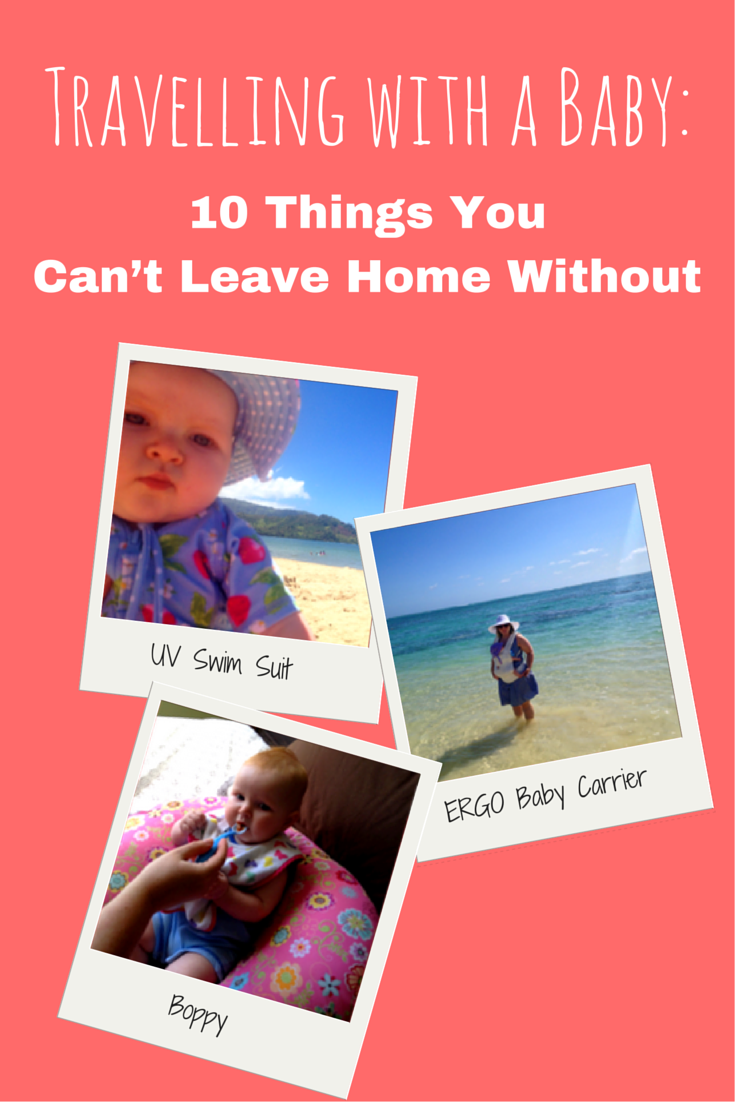 The Best Baby Travel Gear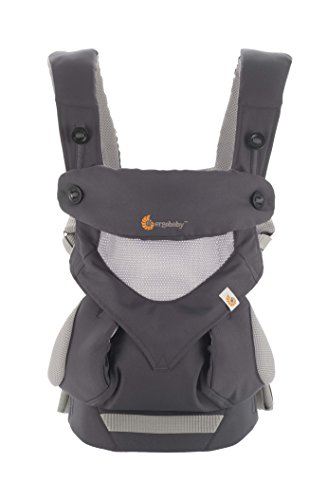 My absolute #1 essential baby travel gear item is an ERGO Baby Carrier
. I seriously couldn't travel without it. Not only is it lightweight and portable, it's also easy to clean. We carry our baby in the ERGO when we're out and about as well as when we're at the airport. It's incredibly useful for getting on and off the plane so you have your hands free for your carry on bags.
Wearing your baby while flying is comfortable for both you and her. Most airlines will make you take the baby out of the baby carrier for take off and landing but allow you to wear it when the seatbelt sign is off. Getting out and about with your baby after a long flight will help combat baby jet lag.

Travel cribs, or pack n plays, are essential baby travel accessories. If you're travelling to 4 and 5 star hotels in Western countries you probably won't need to bring your own travel crib, but in all other cases you are going to need one. Choose one that is lightweight and easy to carry.
BABYBJORN
make amazing lightweight travel cribs however they are expensive.
We use a Graco one
which is still great at only half the price. For small babies, under three months, you could use
something like this
 instead for safe co-sleeping in a hotel bed.
Read our reviews on the best Pack n Play cribs here.
Tip: Get your baby used to sleeping in the travel crib before you leave. Set it up in their room for a few nights before you leave.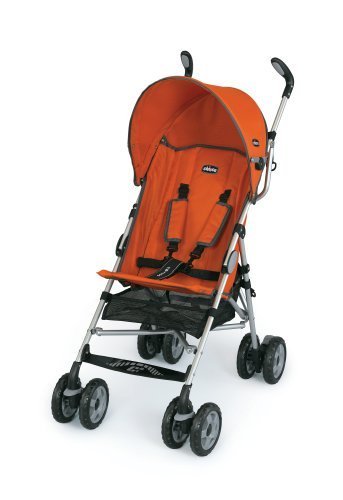 For a bigger baby or a baby that doesn't like being worn, a lightweight stroller is incredibly useful for outings and for zipping through the airport with ease. If you're travelling around by public transport, particularly in Europe where there are lot of stairs up and down to Metro stations, you will need something that is easily foldable and portable. Get the lightest stroller you can. This this Chicco one
 weighs only 11 pounds. The Mountain Buggy Nano Stroller is also great for travel. It weight only 13 lbs and can be packed down to fit into an overhead compartment on an plane so you don't have to gate check your stroller.
Read more: Should you travel with a stroller?

For travelling with little babies, I recommend taking your Boppy
along. Don't know what a Boppy
is? Moms, you're missing out! A Boppy is a horseshoe-shaped pillow designed to help babies breastfeed comfortably. It can also be use to give baby tummy time to keep active and to help sitting in older babies.
A Boppy is very useful for flying with babies. It makes breastfeeding on a plane much easier. You can also use it to help your baby rest or sleep comfortably while she's on your lap. We used ours as makeshift feeding chair when our daughter was learning to eat in Hawaii.
Tip: Keep the case your Boppy
comes in so you can use it for travel. The clear plastic, zip up case with a handle makes it perfect for carry on. You can even stuff a few extra things into the case like a blanket and toys.
Comfort Item
Your baby's comfort item is an essential baby travel accessories. Whether it's a dummy, blanky or soft toy, bring it along. Comfort items can help soothe a cranky baby on a plane, settle them in a foreign room and make them feels safe & secure. Always pack it in your carry on bag so you have access to it at all times. Don't risk losing it in checked baggage. Label it well so that if you lose it, you have at least a hope of getting it returned.

You do not need a separate suitcase for your baby! Packing cubes are one of the best baby travel gear items you can buy. Pack all your family's belongs in the same suitcase easily by using packing cubes to keep them organised. Use one for your own clothes, one for dad's and another for baby's. Colour-coding them makes it easy to pick out who's clothes are who's. We also pack one packing cube with the entire family's sleepwear and another with the family's swimwear. This makes getting everyone ready for bed or the pool that much easier.
Read more: The ultimate packing list for travel with a baby
Read more: Exper guide to the best packing cubes for travel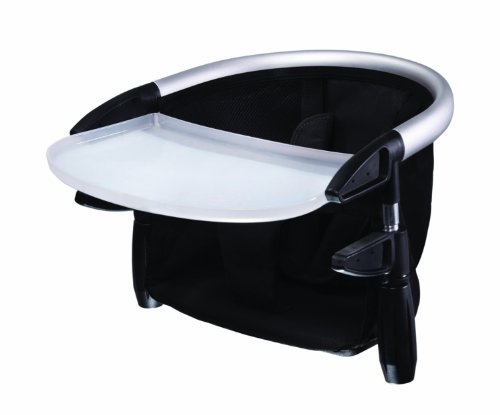 If there's one item of travel gear for baby I wish we'd pack on our recent trip around Europe… it's a portable highchair. When babies are ready to start feeding themselves they don't want any help from mom or dad! It can be extremely tricky to do this when she's balanced on your lap in a vacation rental or a restaurant. There are some really great, lightweight portable highchairs available that clip onto a table or countertop.
Read more: The Best Portable Highchairs for Travel with Kids
Milton Sterilising Tablets
are an amazing invention! If you're travelling with a little baby, under six months, and you need to sterilise bottles and dummies on a daily basis then bring these! These tablets dissolve in water and keep items sterile for up to 24 hours before use. They are very convenient and lightweight compared to traditional heat sterilisers. Must have travel gear for baby!

Swim diapers are essential travel gear for baby if you're planning on taking your little one for a dip in a hotel pool or in the ocean while you're on vacation. Whether you choose reusable fabric ones or disposables is up to you. I always bring them from home! Unlike regular diapers, they aren't as easy to find on the road.
Tip: Pack your whole family's swim gear in one packing cube. This makes it so easy to grab everyone's swimsuits & hats and get everyone dressed quickly when you're ready to head to the pool or beach.
Taking your baby on a tropical vacation somewhere like Hawaii or Thailand? You'll need excellent protective gear to keep the sun's harsh rays off your little ones skin. A 50 SPF swim suit with hat is essential. These ones
 are great as they have long sleeves and a zip open bottom for diaper changing. Don't forget the baby sunscreen either!
What are your essential baby travel gear items? What things do you bring when you travel with a baby?
Let me know what you think the best baby travel gear is. I'd love to hear your thoughts.