This post may contain compensated links. Please refer to my disclaimer here for more information.
If you're headed to Thailand as a family, there's one things I recommend more than anything for people looking for fun things to do in Bangkok with kids…. Funarium!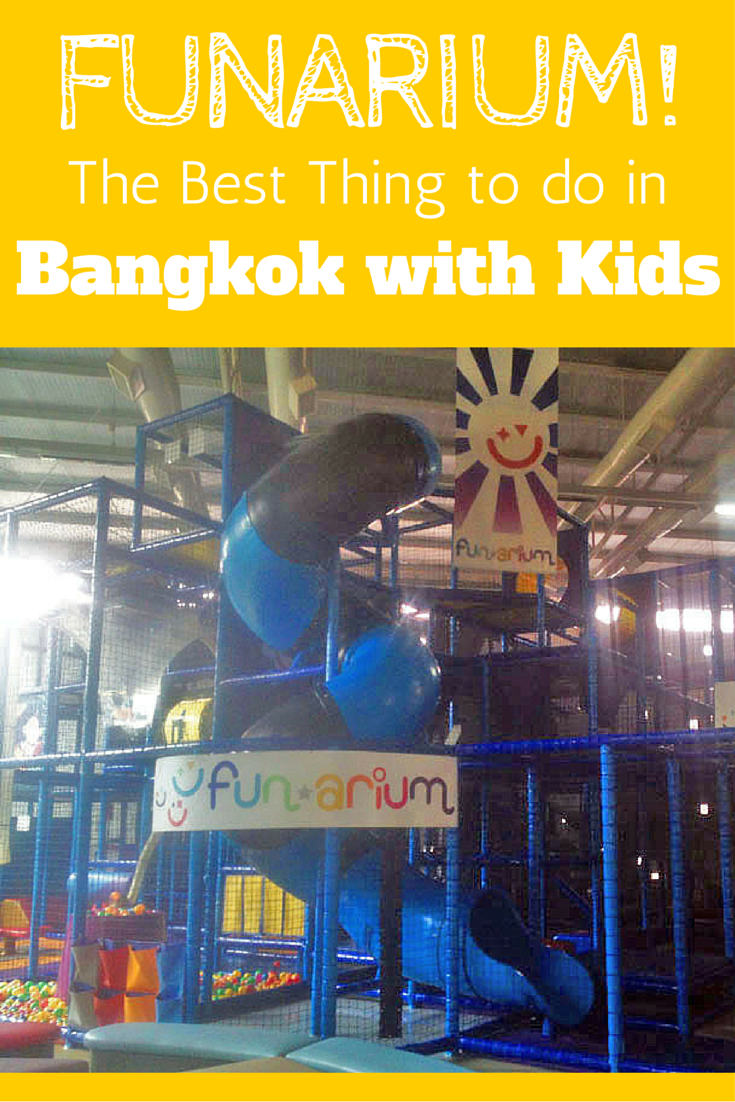 What is Funarium?
Funarium is an amazing indoor playground in Bangkok! We think it's the best thing to do in Bangkok with kids. Your kids will never play so hard or so long as they will at Funarium! There is so much for kids to do at Funarium indoor playground in Bangkok.
Funarium has a huge indoor playground structure with slides, ropes, climbing frames, a ball pit and trampoline. There's a climbing wall, netted basketball court and a track with bikes, scooters and skates for your kids to use too. Upstairs, there is a craft room with themed activities, paints, papercraft and more. Funarium also runs cooking classes for kids so they can learn about Thai cuisine.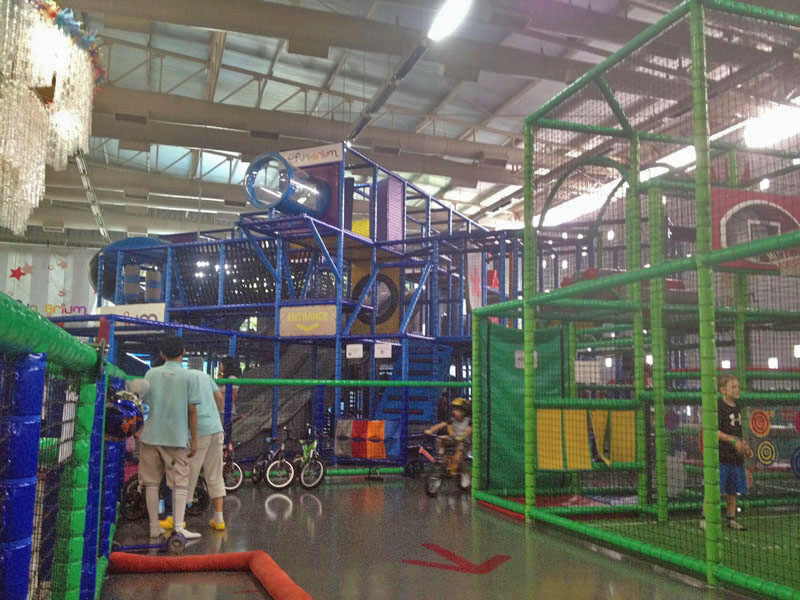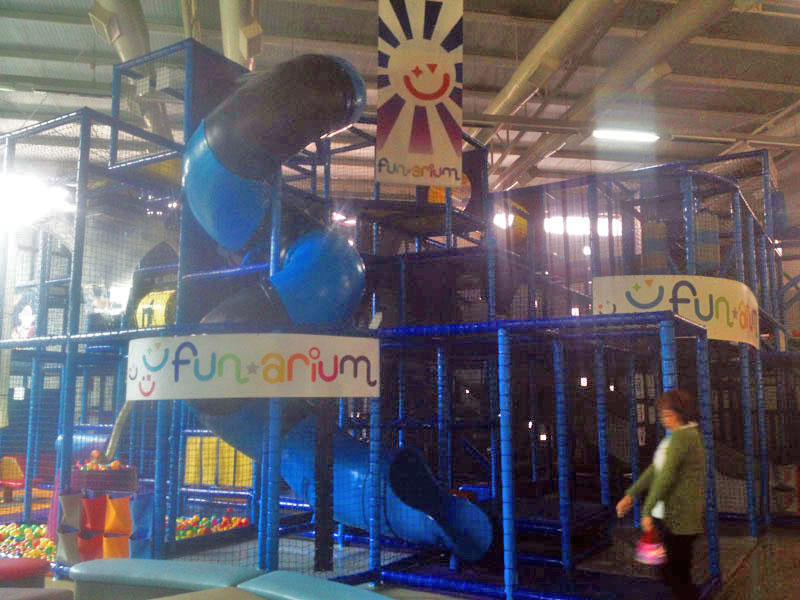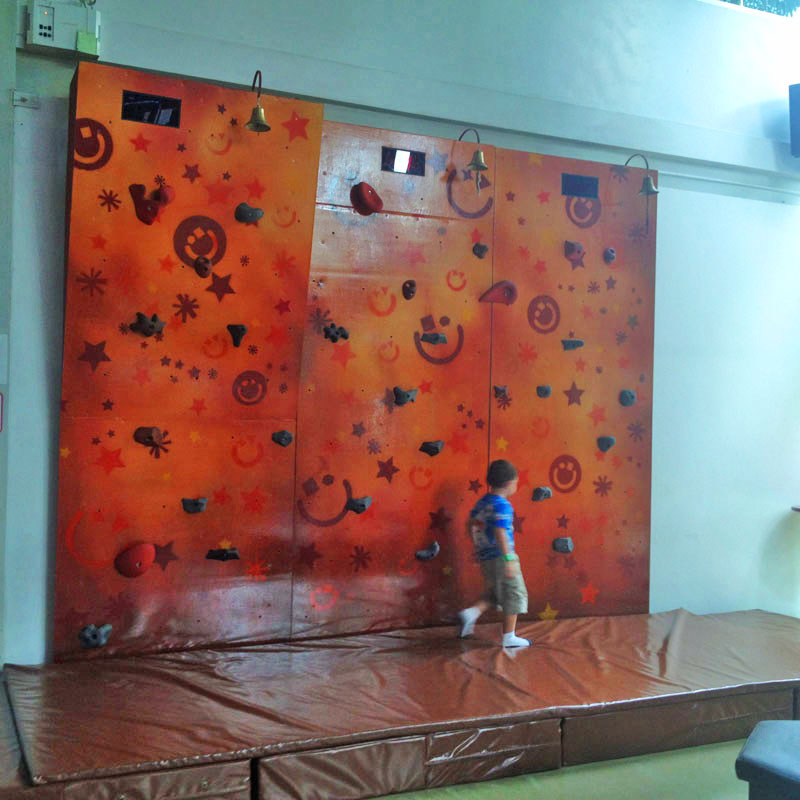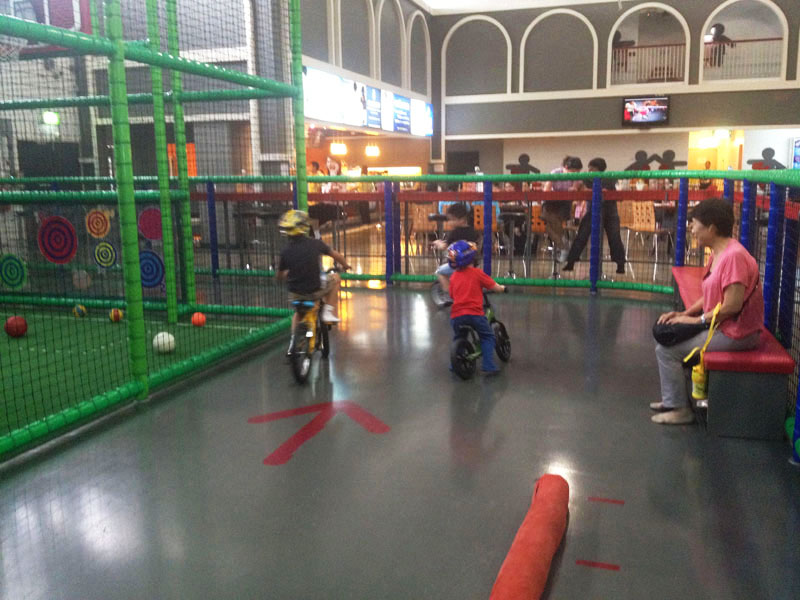 Funarium is fun for parents too!
One of the best parts about visiting Funarium is that it's a supervised indoor playground. Parents! This means you can relax. You don't have to watch your kids while they play. There are about a dozen Thai minders to supervise play at Funarium who will keep an eye on your kids for you. You can eat lunch at the delicious restaurant, bring your laptop & work, watch TV in the parents lounge upstairs…. you can even get a massage while your kids play!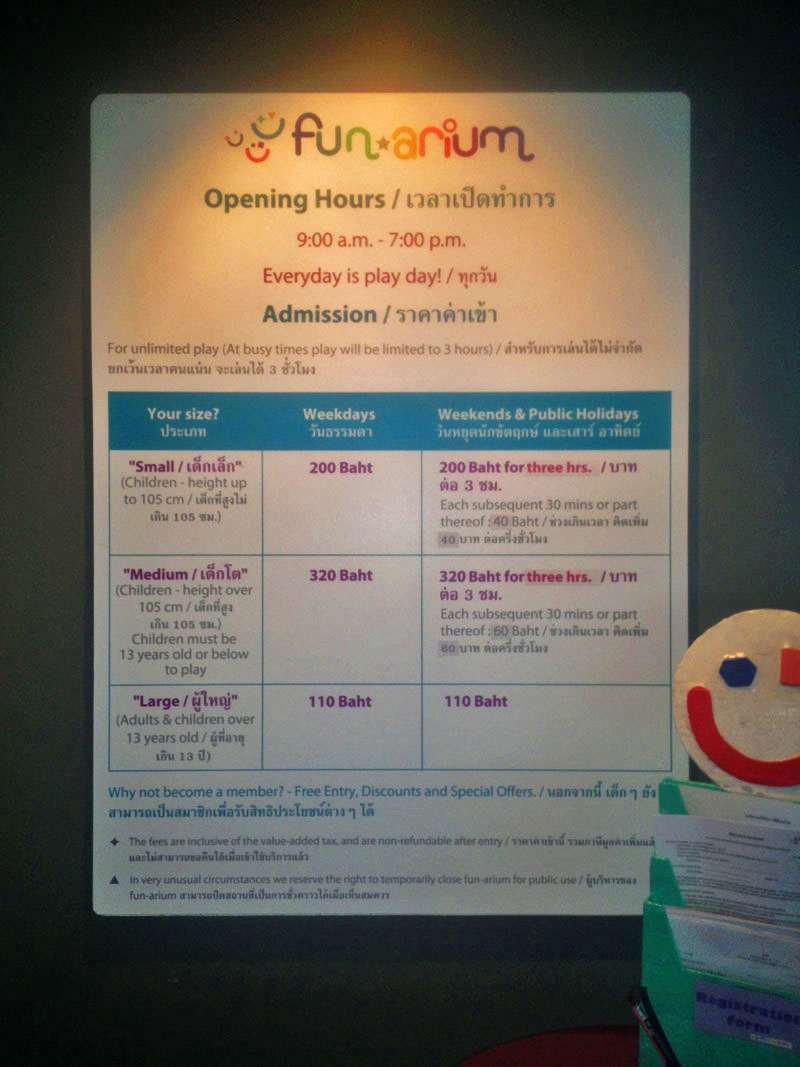 What are the admission prices for Funarium Bangkok?
Funarium is not cheap by Thai standards. Indoor playgrounds in shopping malls often only cost 40฿ (US$1.10).  At Funarium you get so much more though! The admission price is DEFINITELY worth it!
Toddlers are 200฿ (US$5.50) and older kids are 320฿ (US$8.80). Adults are charges 110฿ (US$3) admission.
On weekdays you can stay all day but on weekends you're limited to three hours of play. There are no in/out privledges at Funarium but there is a great restaurant on site so you shouldn't need to leave until you're absolutely done for the day.
Finding Funarium
Funarium Address: 111/1 Sukhumvit 26, Wattana, กรุงเทพมหานคร 10120, Thailand
How to get to Funarium Bangkok for taxi
Funarium can be a little difficult to find as the address says it's on Sukhimvit Soi 26 but it's actually not directly on the street front. The street it's actually on is Soi Athakravi. The entrance to the car park for Funarium is Soi Athakravi so if you need a taxi directly to the front door because you're juggling lots of small children on your own, I suggest printing or showing your taxi driver this map on your phone.
When taking a taxi, it's best to ask your taxi driver to drop you at K Village, a small shopping center on Soi 26. Walk through the K Village to the back of the car park and you'll see a walkway to Funarium through a hedge fence. Reception staff will call you a taxi when you're ready to leave Funarium.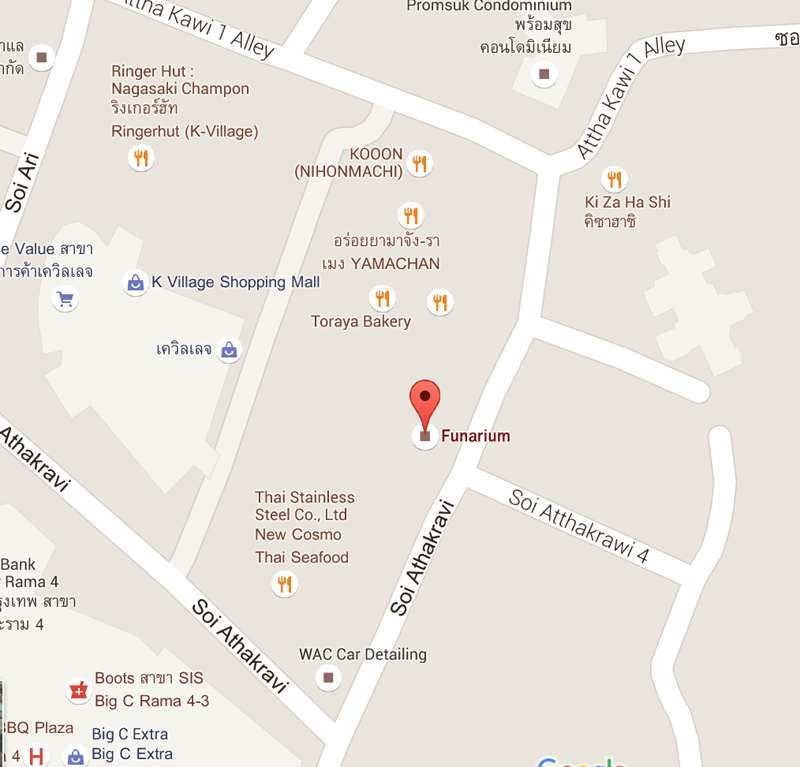 How to get to Funarium Bangkok by Skytrain
You can get to Funarium by taking the SkyTrain to Phrom Phong BTS station. It's about 15 minutes walk down Soi 26 to K Village. Pass through the parking lot at the back of K Village and you'll find Funarium.You could grab a taxi down Soi 26 instead of walking but they will not switch the meter on for such a short journey. The sidewalk is good on Soi 26 but not very stroller friendly as the sidewalk if quite high off the ground, meaning every time you have to cross a driveway you'll have to pick the stroller up and down. Also, there are NO escalators or elevators at Phrom Phong BTS station meaning you'll need to carry a stroller up and down the stairs.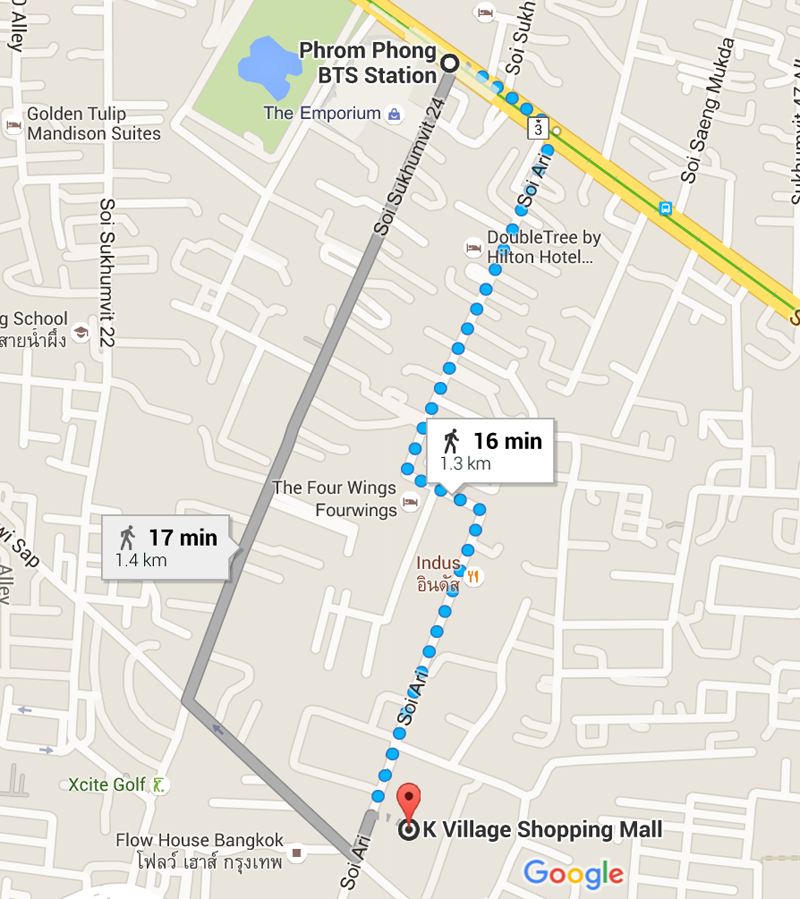 Visiting Bangkok with kids? Check out my other posts on Bangkok with kids!
Want more info about travel in Thailand?