This post may contain compensated links. Please refer to my disclaimer here for more information.
Being bold will get your further in life. There's no question about it. Sometimes you have to ask for what you want. There's no harm in trying. What's the worst someone could say? No?
Las Vegas is an excellent place to try your hand at getting a hotel upgrade. There are some amazing hotel suites in Las Vegas. Casinos put in a lot of effort drawing in those high-rolling guests. They cater to them in their hotels. Think stunning views that expand across The Strip into the desert. Suites with enough rooms in them to sleep a small army. Bathrooms bigger than your apartment at home.
What if I told you that you too could have these suites? All you need is a little boldness and an extra $20 in your pocket. Here's the secret to the $20 Dollar Trick Las Vegas.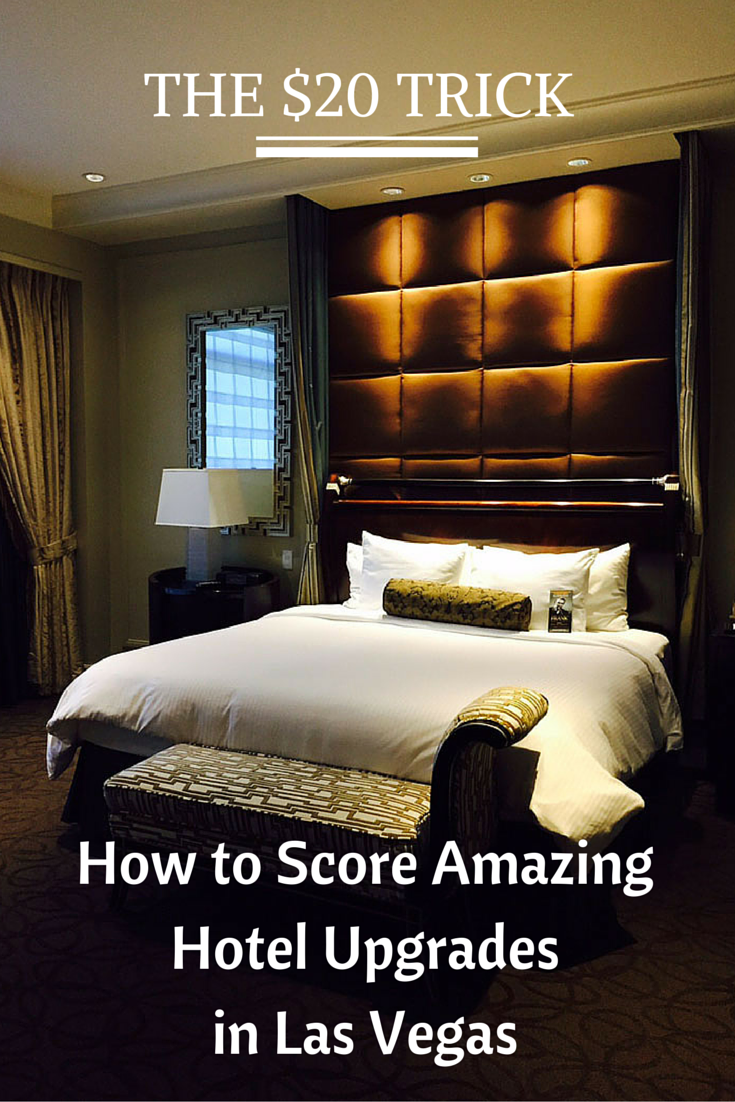 Here's how to pull off "The $20 Dollar trick" to score amazing hotel upgrades in Las Vegas.
1. Do your homework.
Before you rock up to the front desk, do your homework before trying the $20 Dollar Trick  in Vegas.
Using the hotel's website, find out what kind of suites the hotel has to offer. What are the specific names of the suites? Remember them so you can ask for them specifically by name.
Next, make a call to hotel reservations. Find out what suites are available during your dates. The suites have to be free in order for you to get them.
2. Prepare your $20 bill.
Fold your $20 neatly. Put it between your credit card and your driver's license. You need to pass it discretely across the counter when you're checking in.
3. Pick the right staff member.
Picking the right staff member is key is key to success when trying the $20 dollar trick in Vegas. Eye up the staff member that you want to approach. Who should you pick? Someone that looks confident, but not in charge. A guy, rather than a woman.
If the man you want is not available when it's your turn to check in, let someone else go ahead of you.
4. Ask for what you want.
This is it. Be confident. Slide your $20 across when he asks for your credit card and identification. Now is the time to ask for your upgrade:
"Do you have any complimentary upgrades available?".
The word complimentary is key. Otherwise you could be mistaken for wanting to pay for a room upgrade.
But what you really want to say is:
"I'd love to check out one of your Siena Suites. Do you have any available for a complimentary upgrade?"
Being specific and knowing what you want helps you get the best room for your 20 bucks. This is your chance to get something big and luxurious. You want a suite. Not just a room on a higher floor, with a better view. Though you can settle for this if the suites aren't available.
5. Keep hitting them up for more.
Now that you've got your upgrade, ask for even more. Ask them to waive your resort fee. Ask for restaurant vouchers. Or spa vouchers. Or free show tickets.
6. If you don't get an upgrade.
Sometimes you just can't get an upgrade. Not through lack of trying though. These guys want to help you and they want that $20. There might be a supervisor watching or rooms might be full. You'll most likely have your $20 handed back, along with an apology. It's up to you whether you accept the money back. You may want to leave it as a tip for them at least trying, especially if it's taken up some time.
If you haven't scored an upgrade, ask for the extra perks mentioned above instead. Getting your resort fee waived is worth at least $20. Especially if you're staying more than one night.
Best Hotels in Vegas for Trying the $20 Dollar Trick
These are the best hotels in Las Vegas to try out the $20 trick. I've listed them roughly in order of how well people report the $20 dollar trick working at check in at each hotel. There's no point overpaying for your accommodation from the get go so find a room at a really good rate by comparing prices on TripAdvisor first. (Click the links below to take you to TripAdvisor and compare prices at each hotel.) You can also read my post on how I've worked out how to hack Priceline and get amazing deals on the 5-star hotels in Vegas!
We recommend using Blacklane for private airport transfers when flying into Las Vegas McCarren Airport. Taxi lines at the airport can get very busy. We've waited over an hour in a taxi queue when arriving in Las Vegas on a Saturday flight. Booking an airport transfer in advance will definitely save you time! Click here to book your Blacklane Airport Transfer Service
.
So, wanna see what kind of upgrade the $20 dollar trick in Las Vegas can get you?
This is the suite we got using the $20 dollar trick at The Palazzo, earlier this year. Pretty nice, right?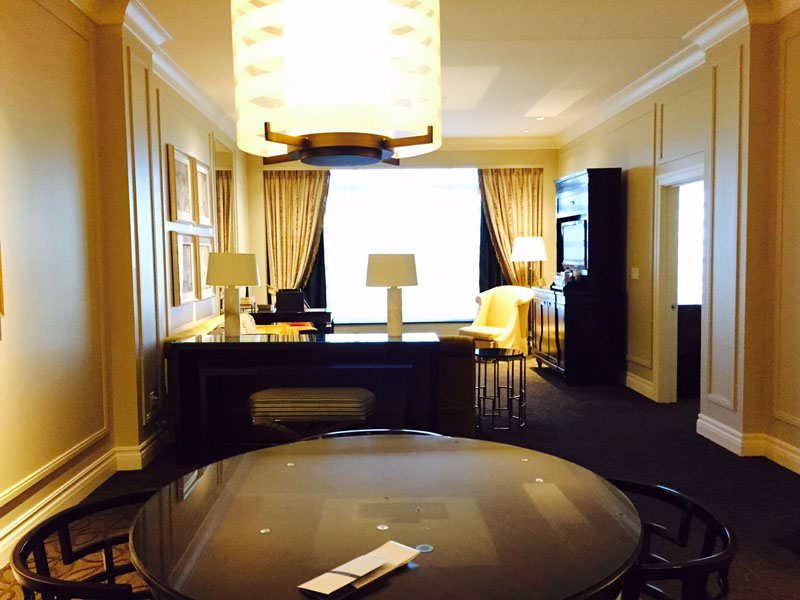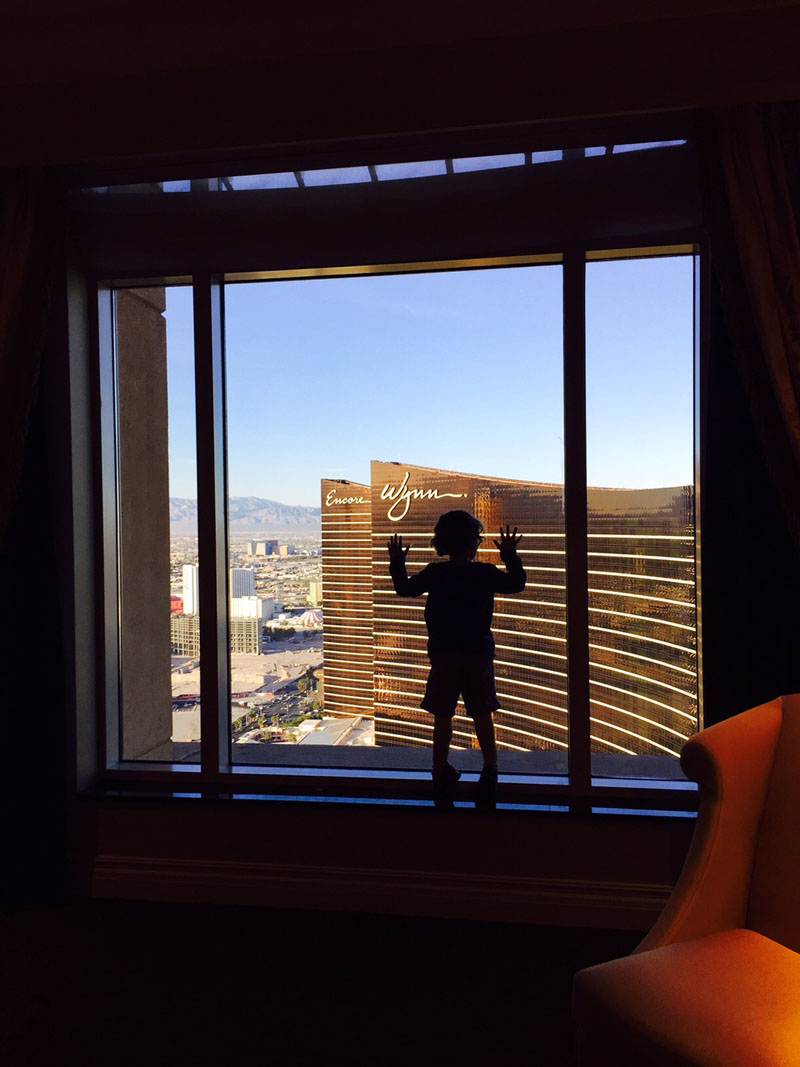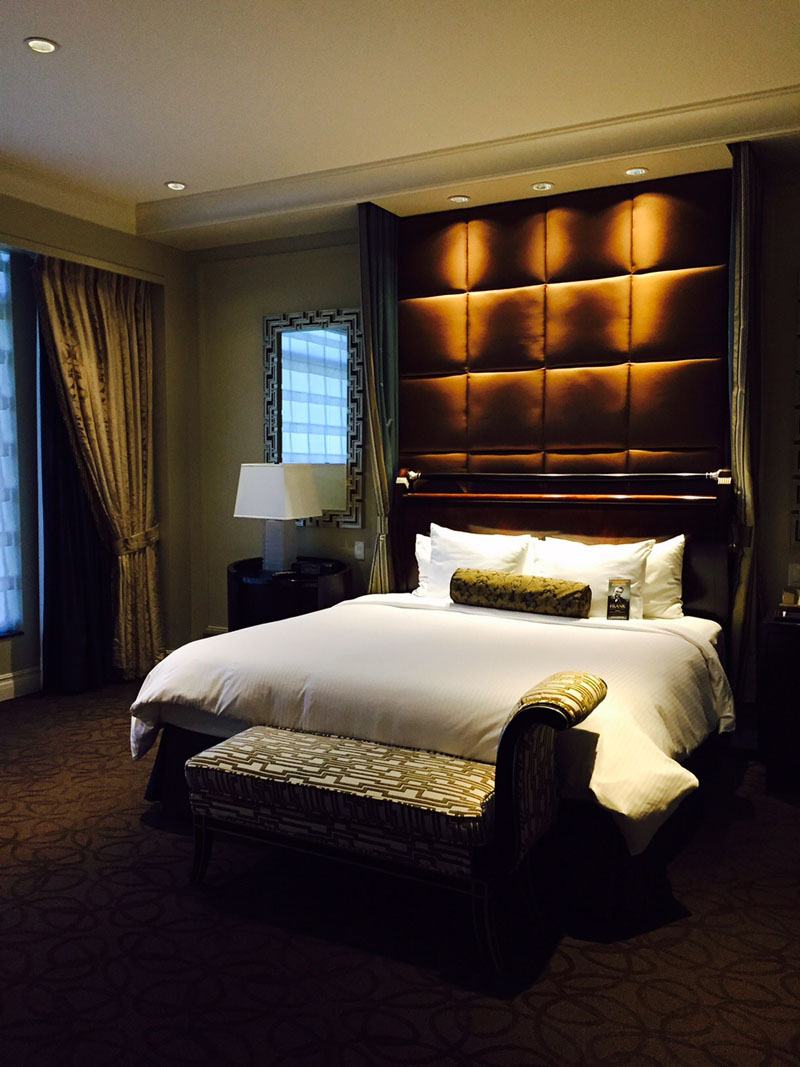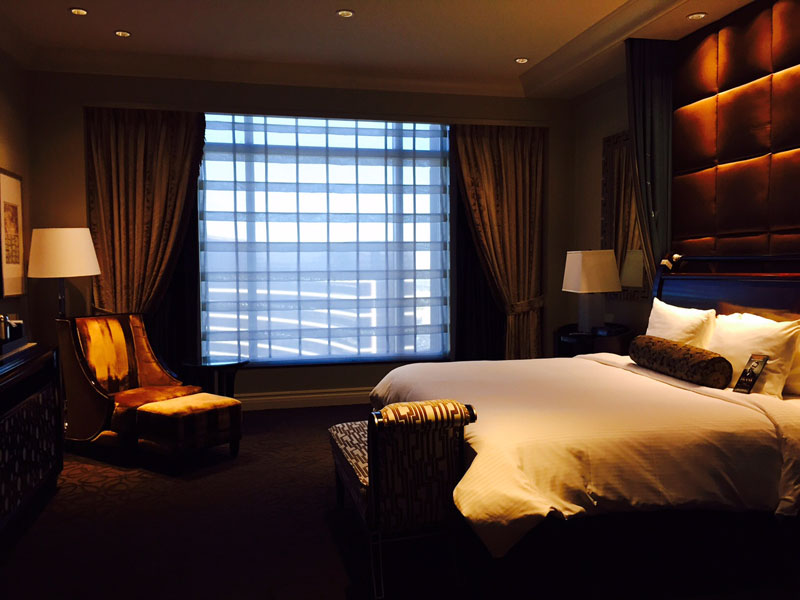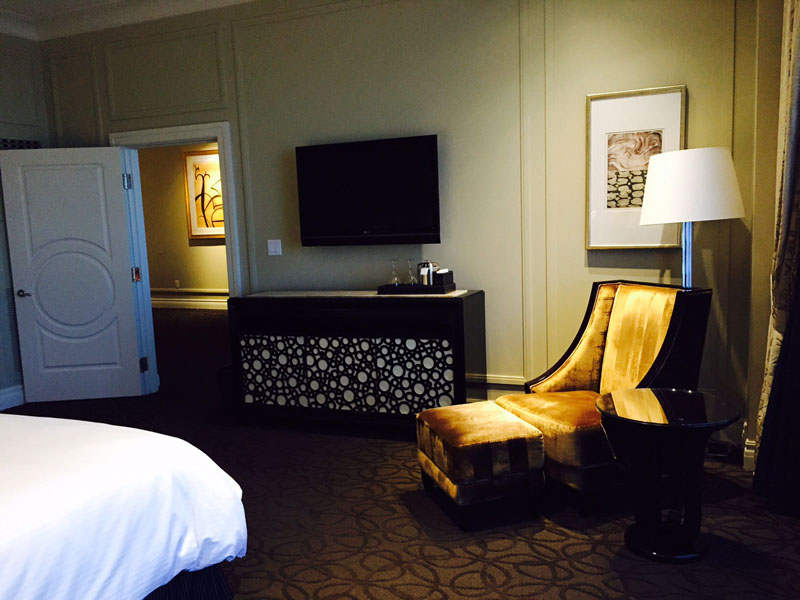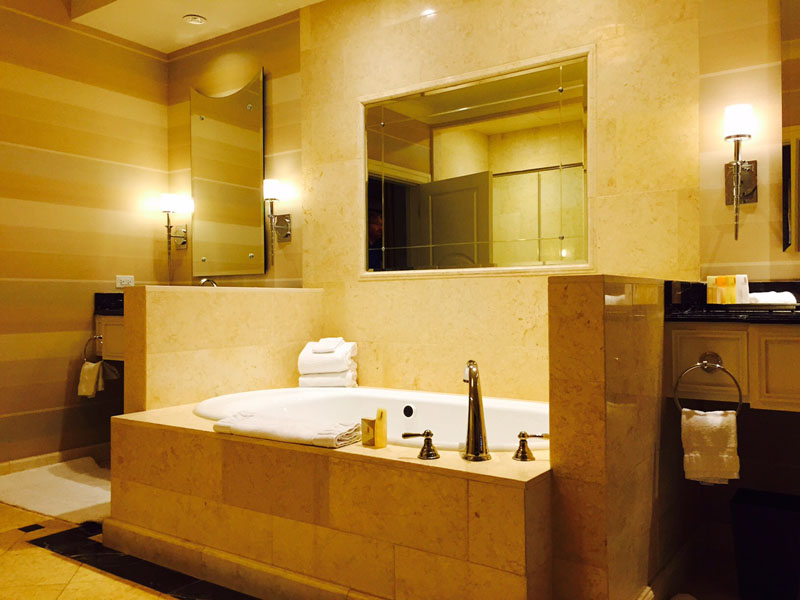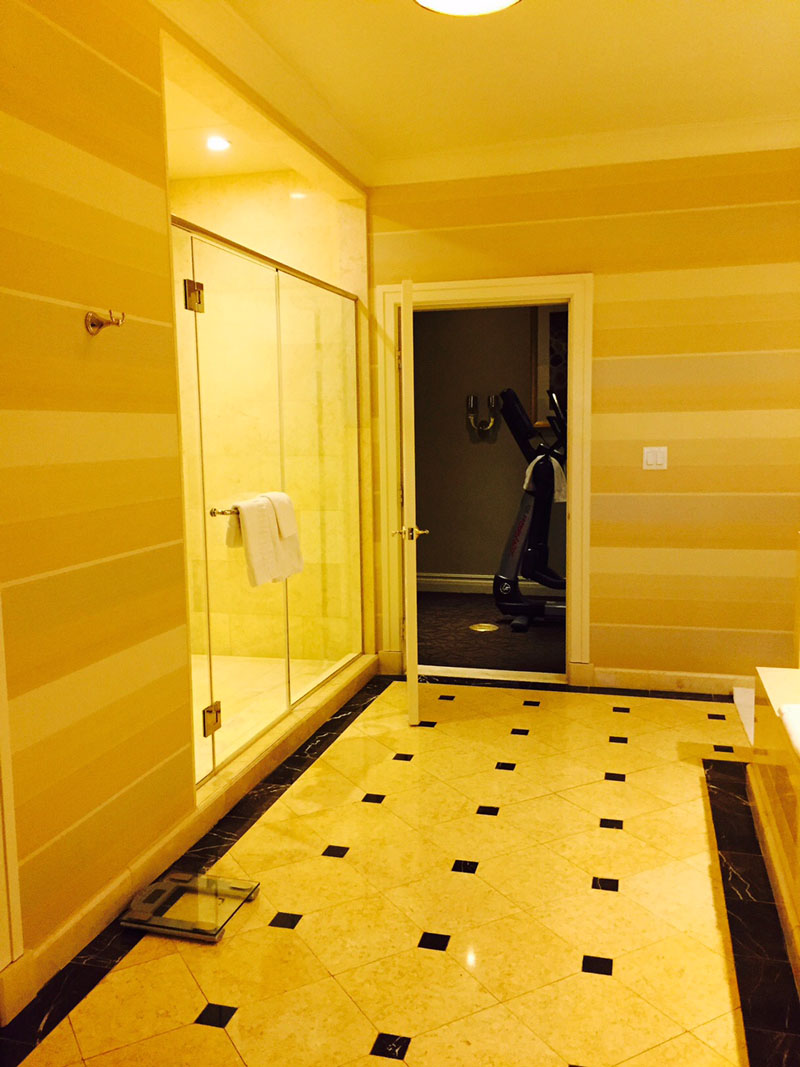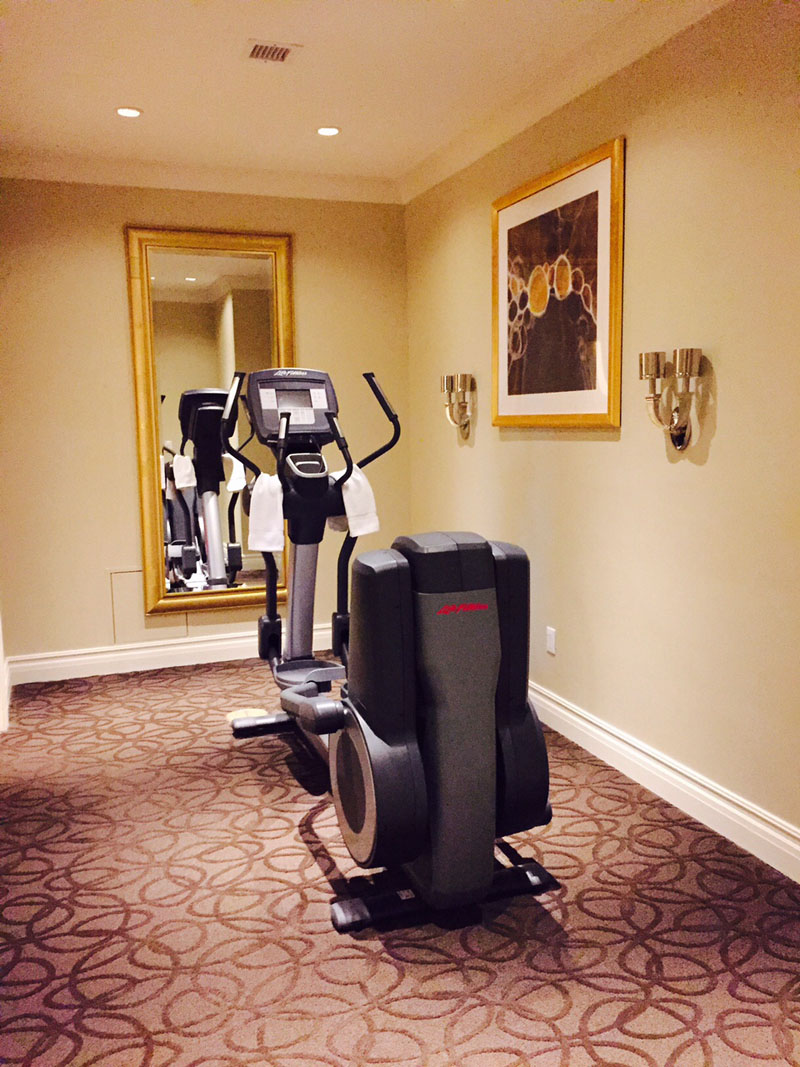 The $20 Dollar Trick is common practice in Las Vegas so it's a good place to try it out. Of course you can try it in hotels in other cities
.
Read more of my posts about Las Vegas:
How to Book Cheap Five-Star Hotels in Las Vegas with This Amazing Priceline Hack
Using Priceline Express Deals to Save Big on Hotels
The Best Hotels in Las Vegas for Families
Visiting the Grand Canyon from Las Vegas (Road Trip Tips)
How to Save Money in Las Vegas
Top Ten Things to Do in Las Vegas with Kids